The Loop
Northern Michigan revisited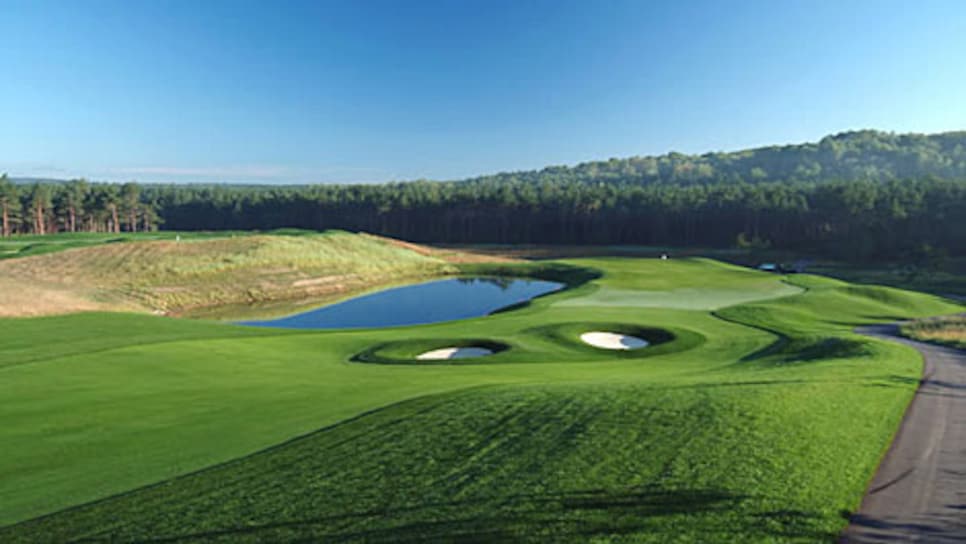 Hello, my name is Kevin Whitmore, I am the PGA Director of Golf at True North Golf Club in Harbor Springs, MI. Due to my busy schedule and five kids, I unfortunately don't get a chance to pick up Golf Digest very often. However, I just saw the September issue and I noticed your well-written article regarding Northern Michigan golf.
I have been a PGA professional in Northern Michigan for 17 years, and the courses that you listed are all excellent. However, you missed out on a couple of other courses that certainly rival Forest Dunes or Arcadia Bluffs. One is my course; True North. I, of course, am biased, but I will tell you that my father is a starter at Arcadia Bluffs so between the two of us, we talk to a lot of golfers. I can say that it is fairly even as to whether they like Arcadia, True North or Forest Dunes better.
Most lump the three together. if you like views you pick Arcadia, if you like waste bunkers and big clubhouses, you pick Forest Dunes, and if you like pure northern Michigan hardwoods, perfect conditions, and dramatic elevation changes, then you pick True North. True North is a Jim Engh design and it is a masterpiece. Mr. Engh also designed Tullymore, which also gets thrown into the "who's best conversation," but I think that most consider it No. 4 as far as resort and public golf in Michigan is concerned. Of course the best course in Michigan is Crystal Downs, but it is exclusively private. Kingsley Club south of Traverse City is also very good and there are a couple of great courses in the UP, Greywalls in Marquette and Timberstone in Iron Mountain (I think). Hopefully, you can make it back someday, you are always welcome to stop in here at True North!
Thanks for the thoughtful input, Kevin. Anyone else out there want to weigh in? Does True North rank with Arcadia Bluffs or Forest Dunes?