The Loop
Norman on Woods: "Damage control" needed
NAPLES, Fla. -- Greg Norman, who knows a thing or two about very public personal travails, weighed in on the Tiger Woods saga at his Shark Shootout. "To be honest with you, (this) is the first day I've really caught up to speed with it. I've been in China. I've been in Australia. I've been in Europe. And, quite honestly, I really didn't grasp hold if it all until today. You scan through most networks and they've got almost a ticker tape going down at the bottom of what's really taking place. And I feel sorry for Tiger, but he's got to figure out this situation for himself, personally."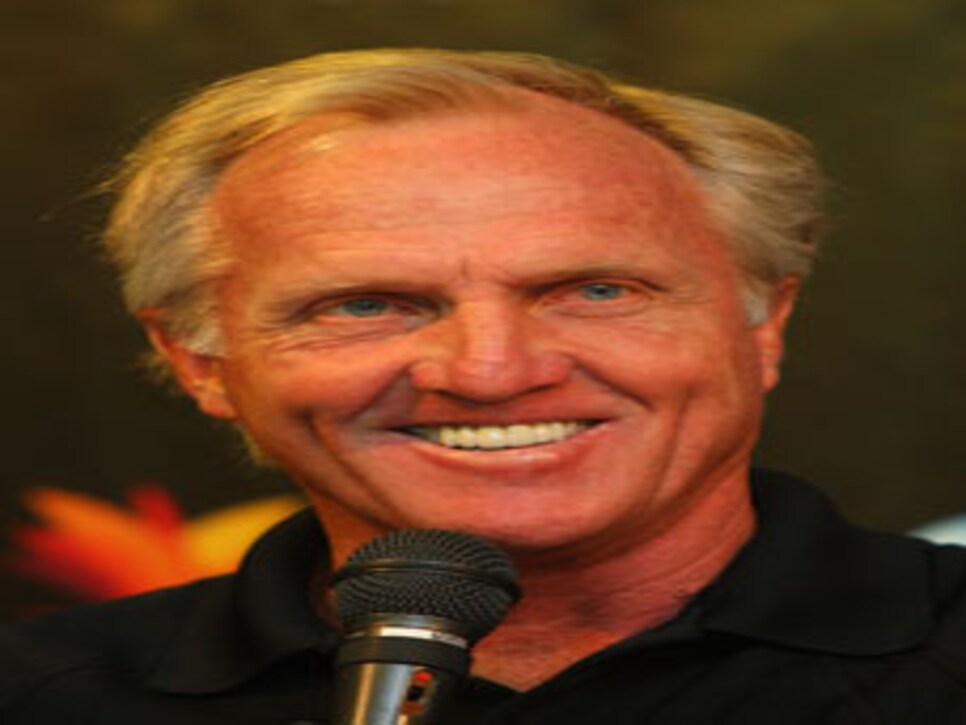 Norman, of course, appreciates the dichotomy between a business and sporting life and a personal one. "There's obviously some damage control that will have to be put in position and into place. There's no question about that. He is the leader of the pack. He does represent the PGA Tour. He does represent golf, in a lot of ways, so there will be an impact. From a personal perspective, I wish him well. I hope he sorts it out. Family is family, and nobody likes to be in that position and I'm sure he'll work it all out."
On Thursday, Jack Nicklaus also made his first public comments on the Woods controversy, saying he wanted to respect the Woods family's privacy.
"Our public is pretty forgiving at times," Nicklaus told reporters at an event in Palm Beach Gardens on Thursday. "Time usually heals all wounds. I think the hardest thing is obviously his family. That's a private matter for him and his family."