The Loop
Norman on Evert: Next question
The point is anything was a more palatable topic than his separation from Chris Evert, an announcement that sent ripples through both the golf and tennis worlds last week, but one that Norman had no intention of discussing in his press conference alongside Fred Couples today. Which is not to say the media didn't try.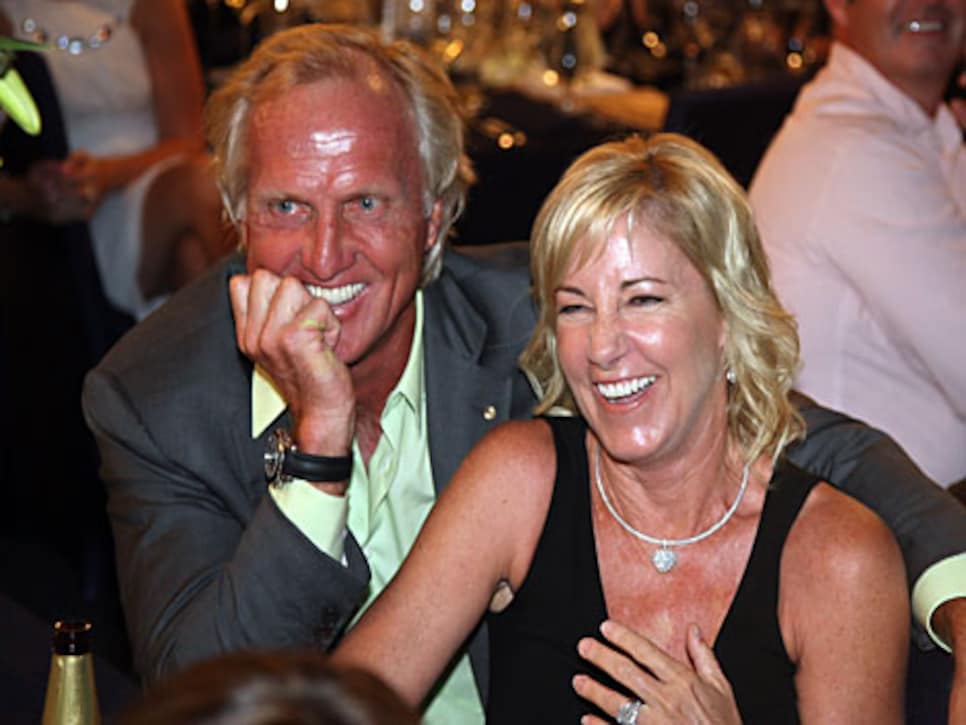 Question one on Chrissy:* Greg, now that you've announced your separation, how will things change for you?
Norman: "I'm not going to make any comment on that."
Later:* Greg, you've often spoken of Chrissy's positive influence on your game. How will her absence affect your performance going forward?*
Norman: "I'm not going to talk about any of that personal life right now."
And finally: Greg, after your announcement last week, have the players lent support or attention to you in any way?
Norman: "We haven't talked about it....At the end of the day, somebody's private life is their private life. They respect that.
Along the way there were Norman updates on his surgically-repaired shoulder (uncomfortable, but healing); whether he'd want to be International team captain again (yes, but it's not up to him); and even what he was thinking choosing Scott (he's a great teammate who is simply struggling). In fact, given Couples' involvement, the questions on Evert comprised a mere fraction of the proceedings. But they were the only questions in which Norman looked like he wanted an ejection button on his seat.
Which is understandable, of course. The dissolution of a marriage is painful enough without having to rehash it in a press conference -- with accompanying transcripts, no less! --  but given the attention the couple received during happier days, the interest today couldn't have been a surprise.
(Photo: David Cannon/Getty Images)