FIRE PIT COLLECTIVE
'Thank you for releasing my voice': How course architect Bobby Weed's daughter has become an agent of change
Editor's Note: This article first appeared in Fire Pit Collective, a Golf Digest content partner.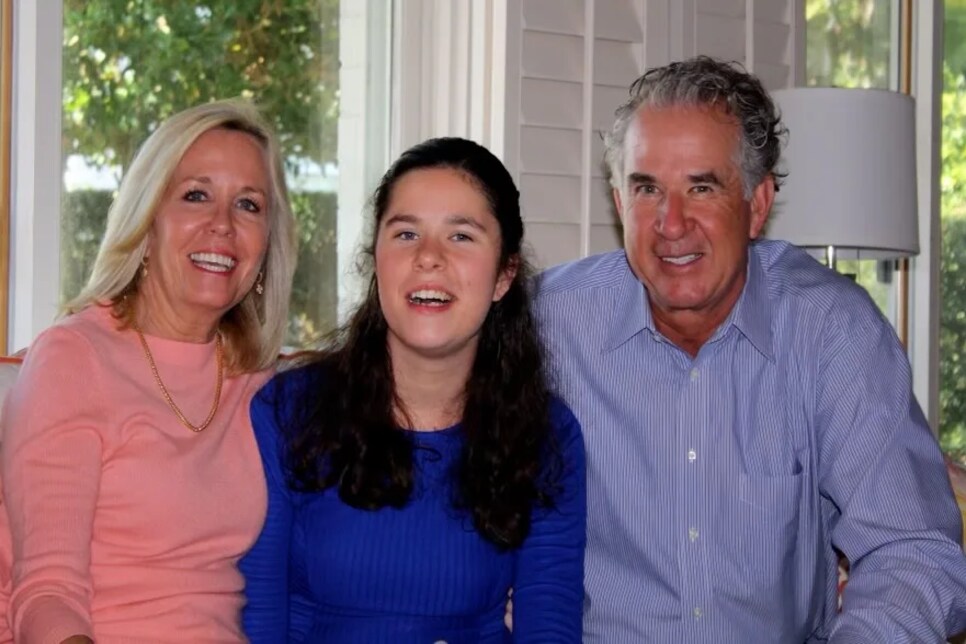 Bobby Weed is an accomplished golf course architect who will leave behind a lasting legacy. But the Weed who's out to change the world, one letter at a time, is Lanier, his 24-year-old non-verbal autistic daughter. "She has a lot of things she wants to achieve," Bobby says. "She's just a beautiful young lady, inside and out."
Bobby grew up in South Carolina. As a kid he persuaded his father to convert a family bean field into a driving range. Weed went on to intern with Pete Dye (below), one of the game's most significant and impactful modern golf course architects. Weed was hooked and then he was hired. Dye and Weed worked well together, building notable courses all over the country. The Stadium Course at TPC Sawgrass, home of this week's Players Championship, is just one of them. Weed became so close to Dye, and his wife, Alice, that they often referred to him as another son.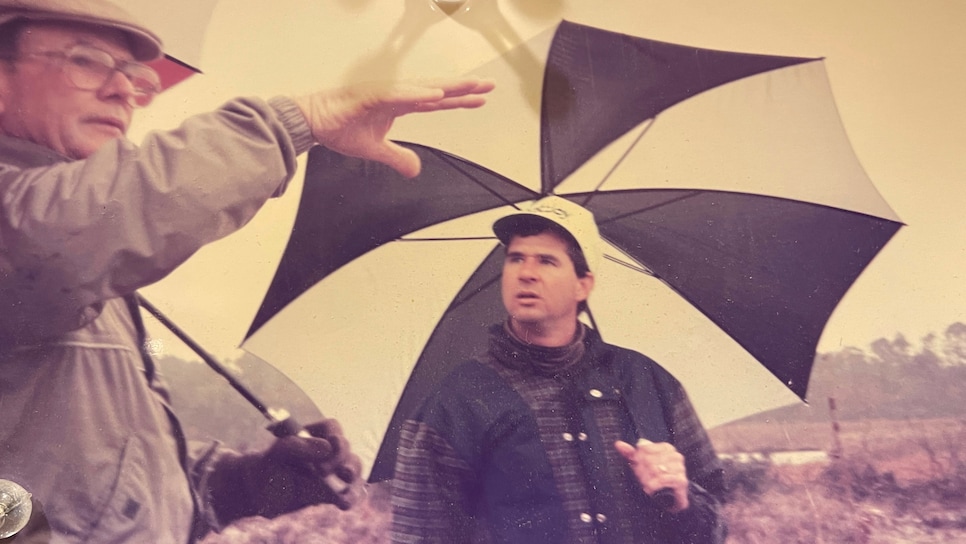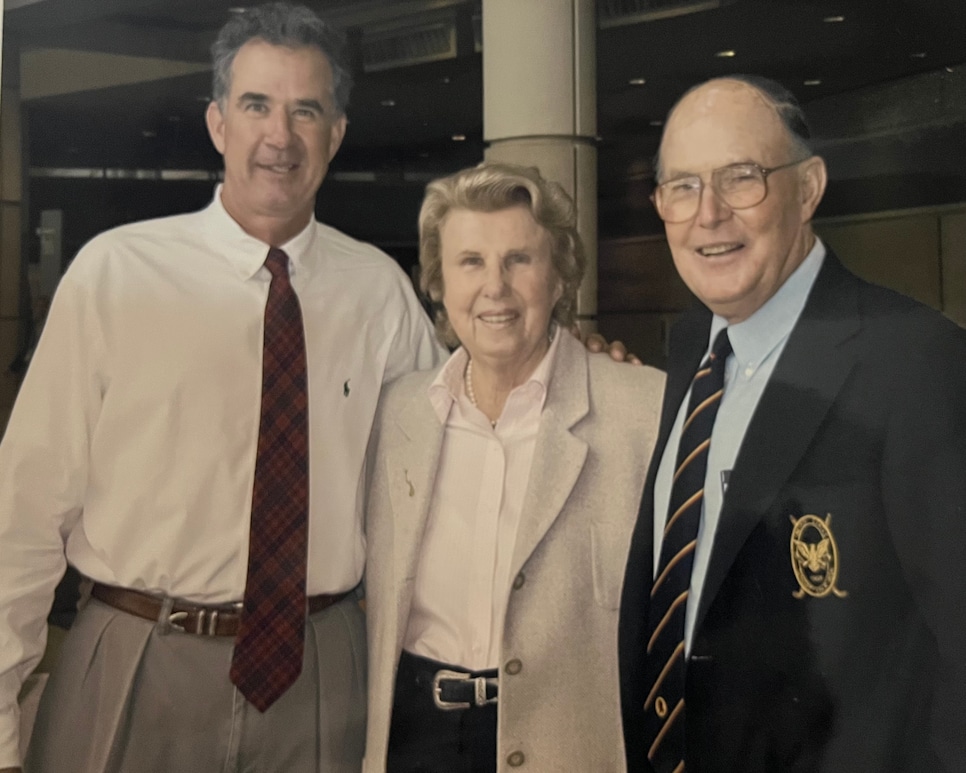 After 17 years with the Dyes, Weed began working for the PGA Tour as its in-house architect, designing and building TPC River Highlands, TPC Las Vegas, TPC Tampa Bay and TPC Summerlin, just to name a few. After he broke out on his own, Bobby Weed Golf Design built Olde Farm in Virginia, Spanish Oaks in Austin and Glen Mills in Pennsylvania. In 2018, he built Grove XXIII, Michael Jordan's personal playground in Hobe Sound, Fla., where guests are served on-course refreshments by drone. Weed has more than 50 original or renovated courses in his portfolio.
Along the way, Weed met his wife, Leslie, in the Jacksonville area. Set up by mutual friends, their first (blind) date was a round of golf. Shocker.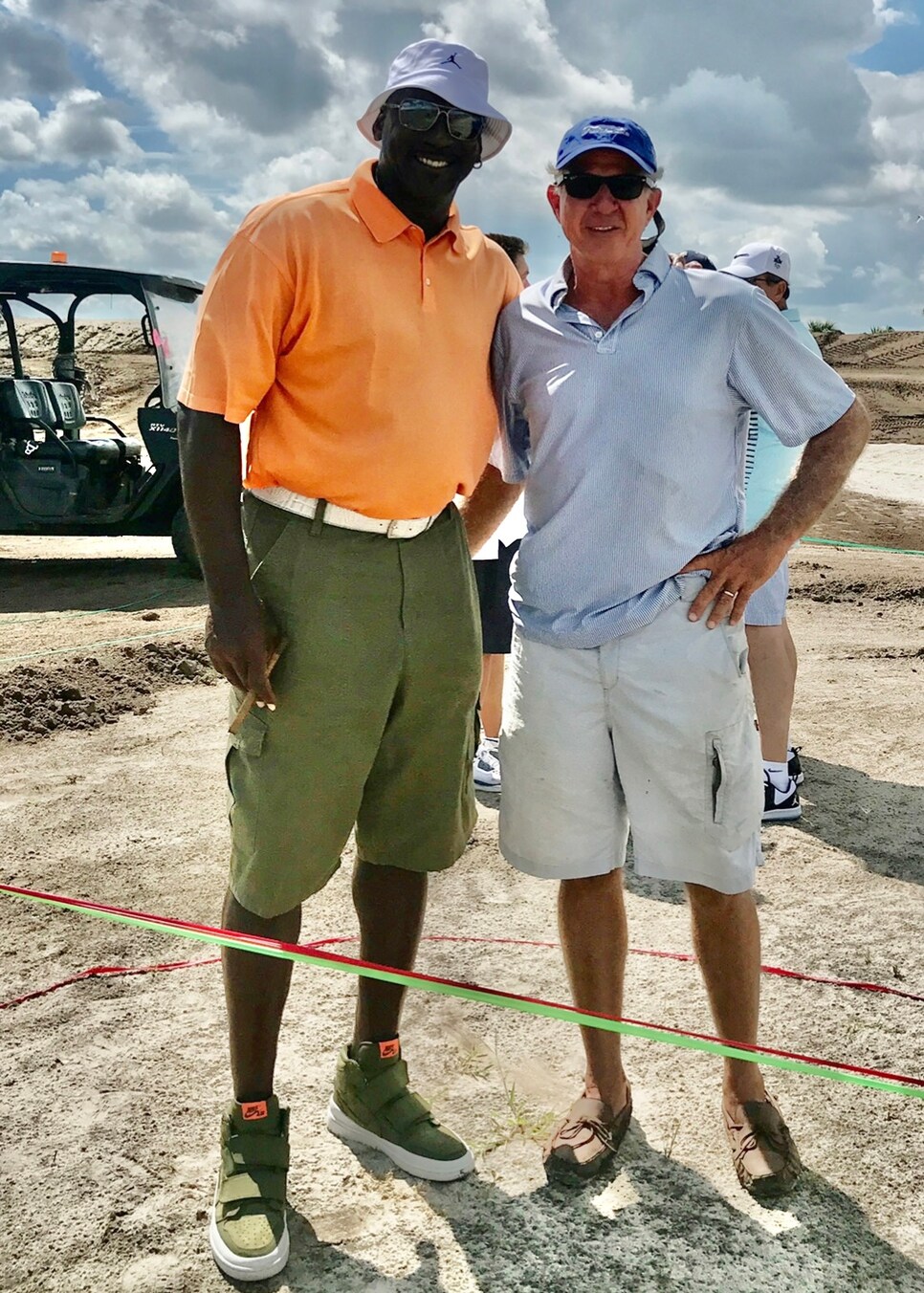 "She became the apple of my eye," Weed says. "Next thing you know, we got married about a year later."
Three daughters came along: Carlisle, Haley and Lanier.
"A sleeve of girls," Bobby likes to say.
They settled into a beautiful house in Ponte Vedra Beach, where their neighbor is Jay Monahan, commissioner of the PGA Tour. Not far from their home, the Weeds have a cabin on the intracoastal waterway that doubles as an office, fishing hole, party venue, or simply a staycation. Life seemed perfect, but when Lanier, the youngest, was diagnosed with severe non-verbal autism when she was 18 months old, the Weeds went into what Leslie calls "crisis mode."
Per the CDC, one in 44 children is diagnosed with autism spectrum disorder. (In 2000, which is roughly when Lanier was diagnosed, it was one in 150.) According to the same report, it's four boys to every girl.
"At 18 months, she started backsliding," Leslie says. "She lost the ability to walk, and lost the ability to talk. Slowly, she lost everything."
"Boy, that really changed our life," Bobby says.
How a Golf Course Architect's Daughter is Changing the World One Letter at a Time
Leslie couldn't bring Lanier to the grocery store because she didn't react well to bright lights or loud noises. She couldn't be in crowded places without having a meltdown.
"I would cry every day," Leslie says.
She did her crying in the shower.
"And then I was fine. If I didn't cry, it would just be on top of me, all day long."
As Leslie coped with the day-to-day, Bobby rallied the family to work together to keep everyone moving forward. The two older daughters helped around the house, while Leslie threw herself into research on autism. She started a foundation, Helping Enrich Autistic Lives. HEAL is exactly what the family has done by raising money for summer camps, art museums and music programs. "I've seen a side of her that I didn't know existed," Bobby says of his bride.
More than $5 million has been raised, and the Weeds have also donated school supplies, bikes and hundreds of iPads, which is the tool that ultimately changed everything for their daughter.
In 2013, Lanier began working in facilitated communications, a therapy developed in the 1970s that was greatly advanced by technology, specifically iPads. According to raisingchildren.net.au, facilitated communications "involves a facilitator physically supporting the hand, wrist or arm of an autistic person while the person spells out words on a keyboard or similar device."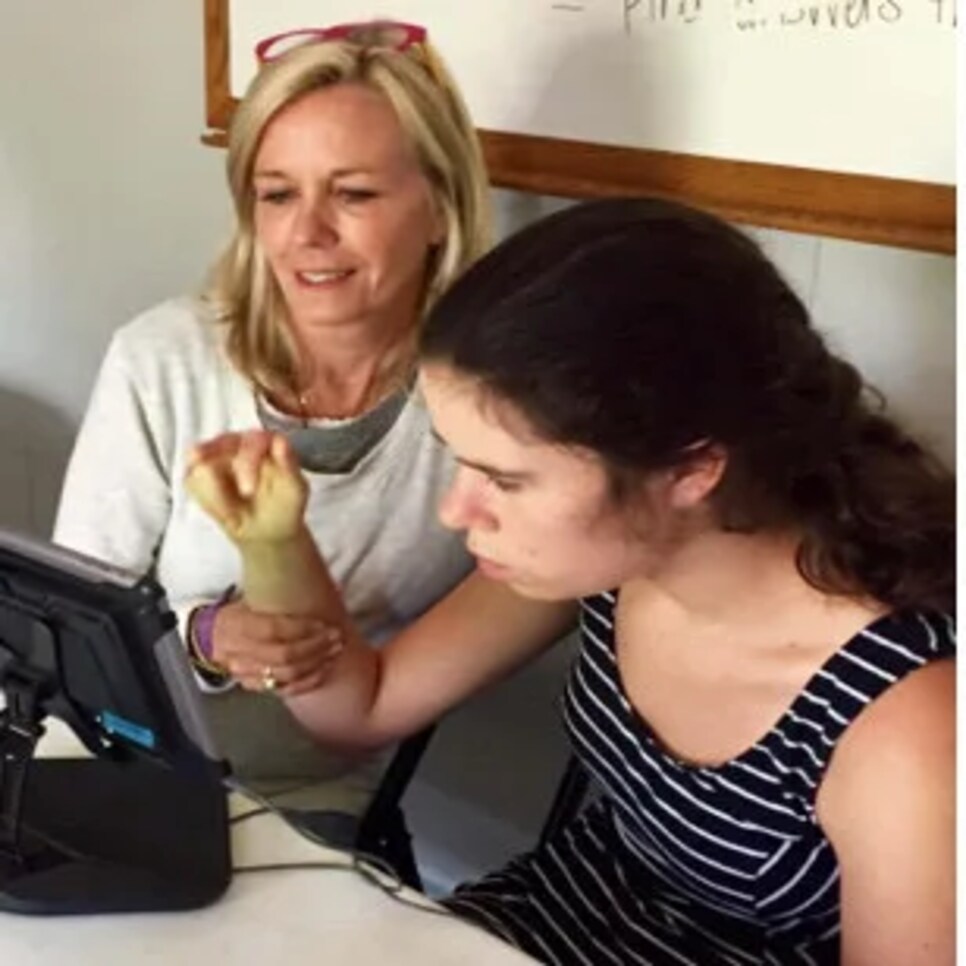 Lanier was 14 when she got in front of her first keyboard. Her opening salvo?
"Thank you for releasing my voice."
It would take almost an hour to complete one sentence. She had the words but not the motor skills to piece it all together.
The second thing she typed?
"Tell my mom I love her."
"Tell my dad he is my hero."
Upon hearing the news of Lanier's breakthrough—that their non-verbal daughter finally had a voice—Bobby and Leslie sobbed on the phone together for 20 minutes.
"Jailed my entire life," was another one of Lanier's first messages.
But now Lanier Weed is free.
"Ready for us to take on the world together as a family," was another one of her early messages.
Which is exactly what the Weeds have done and continue to do. Through 20 years of HEAL (www.healautismnow.org), and with the support of their network of friends and donors, including the PGA Tour, the Weeds are not just surviving; they're thriving. Lanier makes candles and soaps, which she sells online. A recent showing of her crafts raised $4,000.
"Quite the entrepreneur," Bobby says.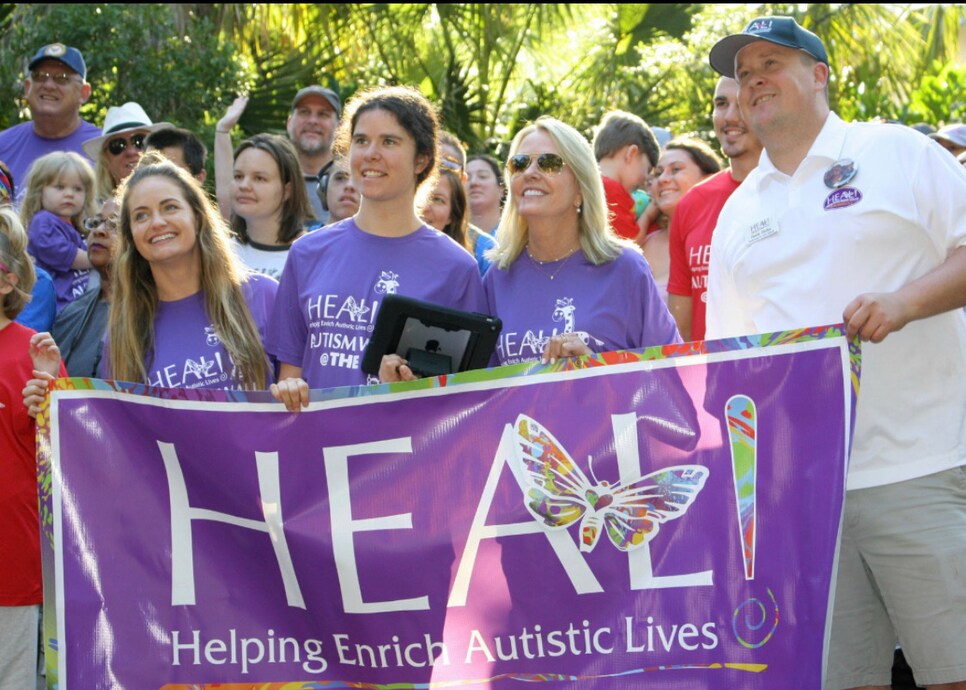 With the help of HEAL, more than 30 non-verbal autistic kids in the Jacksonville area have been trained in facilitated communication. Teachers from the area are being asked to train other teachers. The Weeds are committed to making sure other families get the information, resources and support they didn't have when they first found out they had a non-verbal autistic child.
"That's the gratification that we receive," Bobby says. "And we'll continue that mission. Lanier understands and knows that."
As the world of golf becomes increasingly rancorous, the story of Lanier Weed offers some much-needed perspective. In 2016, Leslie and her daughter went to a national autism conference in Illinois. Lanier took to the stage for a Q&A in front of doctors, therapists and parents. One of the questions was, "What do you say to people who doubt your intelligence?"
Lanier's answer: "You don't have intelligence if you take precious time taking dignity away from people you've misread."
Typed on an iPad, it should be chiseled in stone.
Lanier is planning to enroll in college to continue breaking barriers. Bobby once asked Lanier: What are your goals?
"I want to change the world."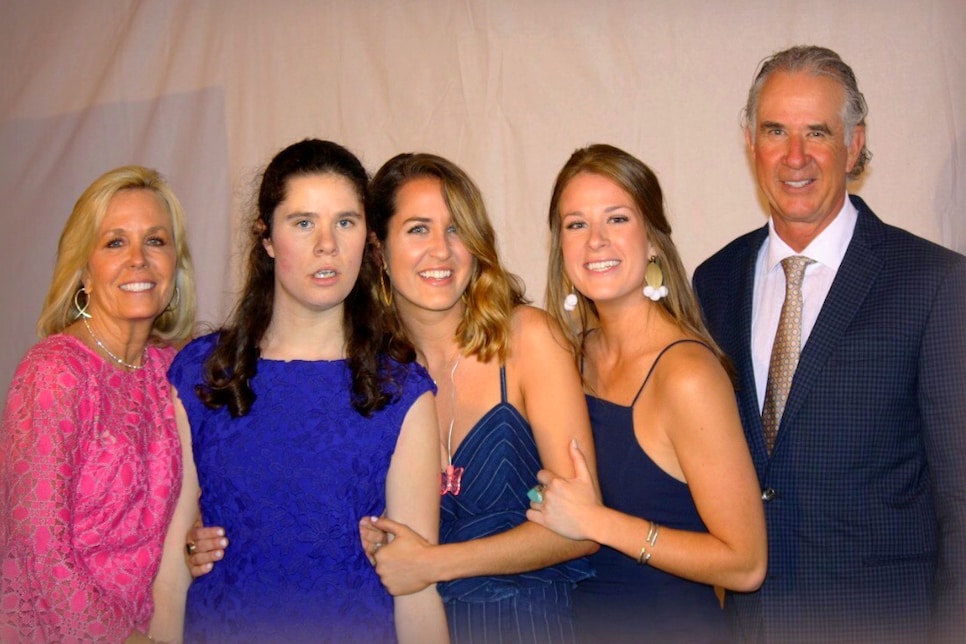 For a follow-up podcast in which Bobby and Leslie Weed update us on Lanier, HEAL and what Players Championship week means to them and their family: