The Loop
No wonder Rory McIlroy is so good out of the sand...
Many golfers go abroad early to prepare for the British Open. Rory McIlroy? He just has to go behind his house.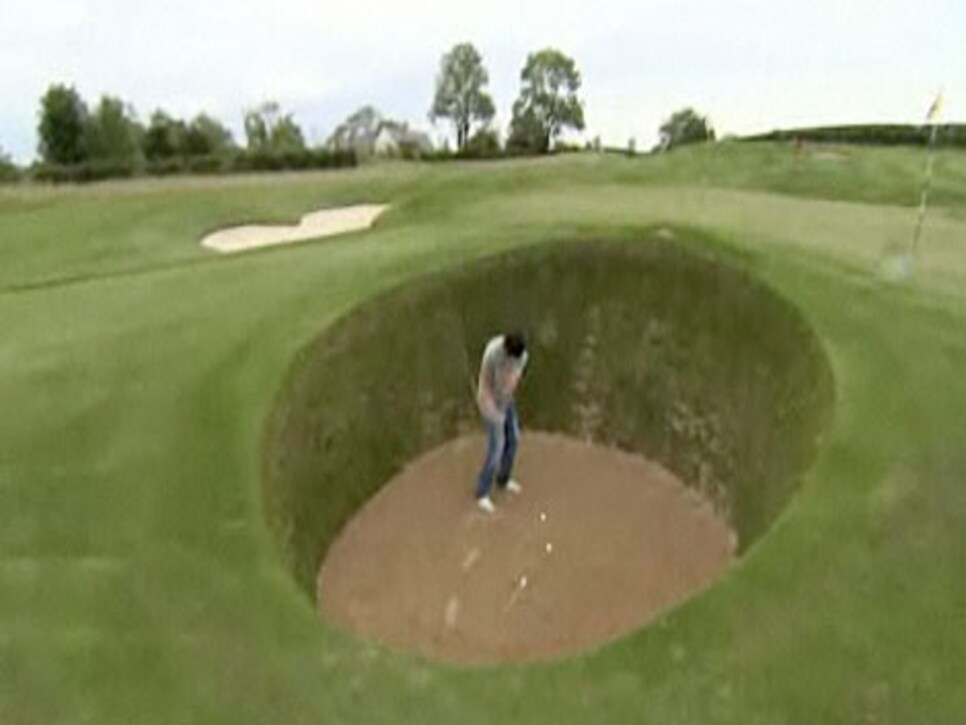 The highlight is a replica of the famed "Road Hole" bunker at St. Andrews. McIlroy says he likes using the pot bunker to ready himself for the Open Championship. He then drops a couple of balls, jumps down into the sand and quickly hits two superb shots all while wearing jeans and a t-shirt.
McIlroy's setup includes bunkers more like the ones in America, multiple greens that he can have cut to any speed on the stimpmeter and even different types of grass to practice various shots from the fairway and deep rough. In other words, it's "basically everything that I really need," he says.
While the footage certainly depicts a life of luxury for the blossoming star, it also shows a rare accessibility for a sports star of McIlroy's magnitude -- a huge reason for his tremendous popularity. Of course, it indicates a passion for practicing as well, which could mean bad news for his opponents.