The Loop
No sports fan is having a better week than this guy at Hazeltine
CHASKA, Minn. -- It's no secret the Ryder Cup boasts the best collection of colorful fans in golf. And apparently, some pretty darn good putters. But one guy stood out in the crowd at Hazeltine on Thursday for his perfect combination of national and local flair. Meet Team USA/Minnesota Vikings superfan Shawn Wiesner: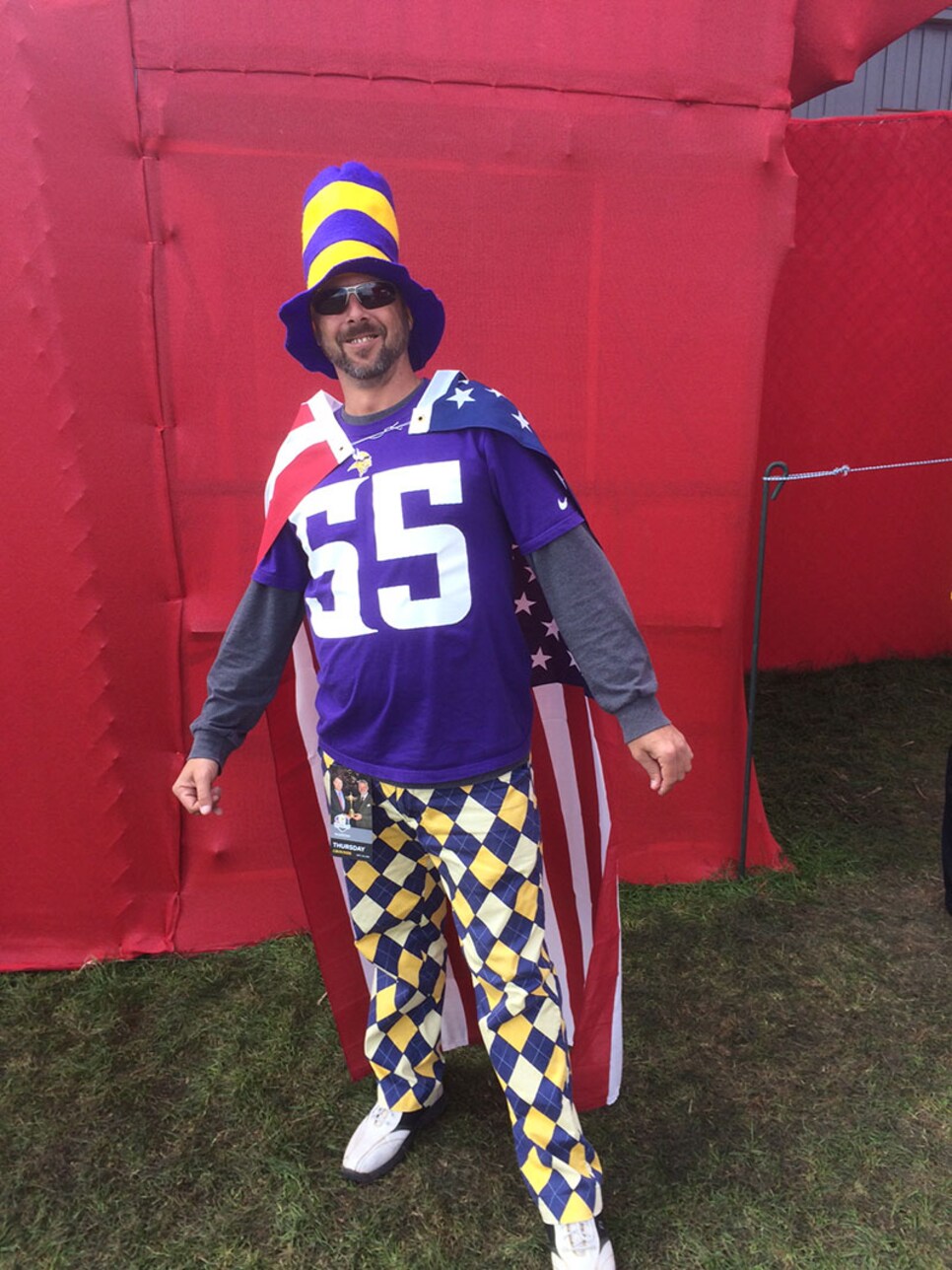 But Shawn's garb wasn't all that stood out. Wait until you hear the story of his week.
It started where Shawn lives, New Smyrna Beach, Fla. "It's the Shark Bite Capital of the World," he says proudly. "Google it." So I did. And it is, in fact, the Shark Bite Capital of the World. You learn something every day.
But long before Shawn moved there, he grew up in nearby Burnsville, Minn., and he's still a rabid Vikings fan. So he and three buddies piled in a car and left Florida for a long road trip. With no traffic and no stops, it's 22 hours from New Smyrna Beach to Chaska, but the guys broke it up with a detour to Charlotte, N.C. to see the Vikings play the Carolina Panthers. The Vikings pulled an upset on the road and Shawn and his pals got back on the road to the Land of 10,000 Lakes.
They arrived at 3 a.m. Tuesday morning, then had a day of playing golf before attending the Ryder Cup Wednesday through Friday.
"I sold my Saturday and Sunday passes. I actually covered the cost of the trip," Shawn said, beaming. "Plus, it's a long week and I needed some time to recover."
Recover for what? you ask. Work? No, no. You see, Shawn's Vikings take on the New York Giants on Monday Night Football. And he'll be there. Hopefully, wearing a clean jersey.