No pressure
'No pressure': Billie Jean King hopes Annika Sorenstam can help create women's pro event at Augusta National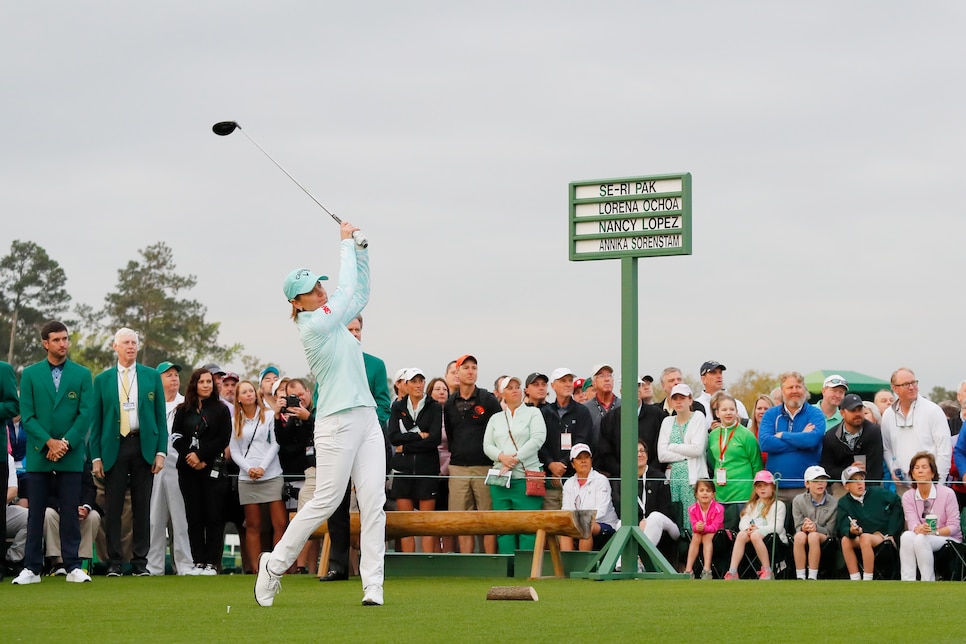 Annika Sorenstam has been a member at Augusta National for a month. Thirty-three days to be exact. Yet the World Golf Hall of Famer may already be feeling a bit of pressure, thanks to comments from Billie Jean King, who joined Sorenstam and Lyn St. James as the three sporting icons joined together Wednesday to help promote Parity Week by Gainbridge, which includes The Annika, Soresntam's LPGA event Nov. 9-12 at Pelican Golf Club in Florida.
News leaked last week that Sorenstam was the newest member at the historic club when the season opened on Oct. 1, making her the first LPGA pro and seventh woman to join. She spoke publicly Wednesday about it for the first time.
"I'm extremely honored," she said. "It was a surprise. I must say that. I was just so excited. One of the happiest days in my golf life.
"As you know, it's super new so I am a total rookie. I'm just learning the ropes, so I'm not really sure where this will lead. I'm thrilled and excited about the opportunity to not just play the course, but just to get to know the members."
King, winner of 12 Grand Slam tennis singles titles, member of the International Tennis Hall of Fame and a longtime gender equality advocate, wasted little time mentioning what she'd like to see happen at the home of the Masters.
"My prayer for Augusta is to have a women's LPGA event," King said. "That's been my prayer. I know they have the amateur girls [Augusta National Women's Amateur], but I want to see a pro tournament.
"I hope that happens. I think you will make a big difference. You stand for so much and people listen to you and appreciate you."
King then closed with a simple, "no pressure."
Sorenstam was then asked what she thought of King's comments, but King realized she put Sorenstam in a difficult position and helped ease the transition.
"Don't put her on the hot spot yet," King said. "Got to give her a couple years, man. She's got get to know the members first. Get to know how it works. It's a lot of hard work."