The Loop
No more golf if Bernie Sanders is elected, according to Donald Trump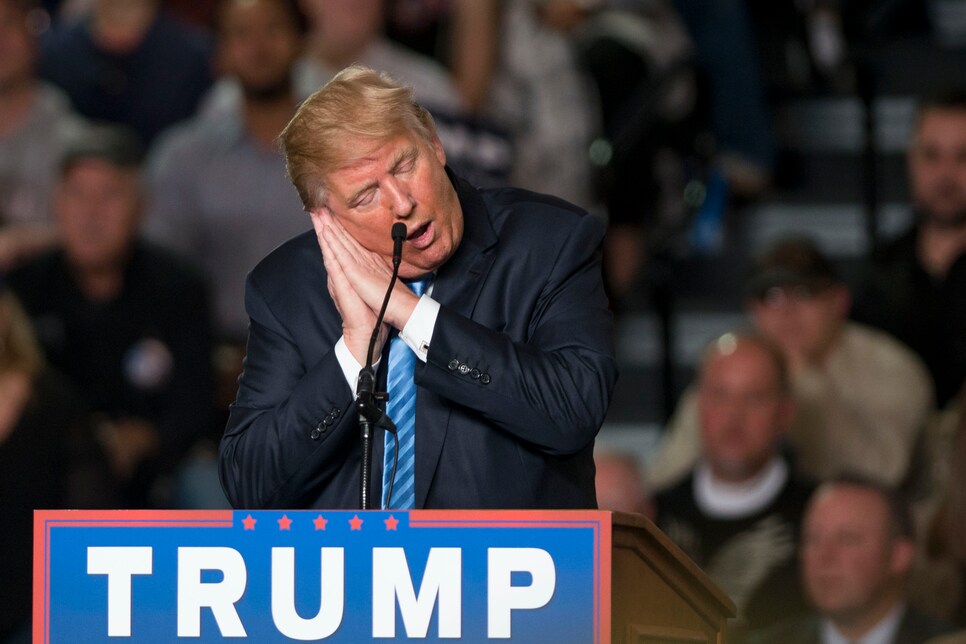 Donald Trump is no stranger to farcical decrees. However, the presidential candidate's recent comments regarding the future of golf -- or rather, a future without golf -- are downright absurd.
Speaking at a rally in Hilton Head, S.C., Trump warned supporters about the dire consequences if Democrat Bernie Sanders wins the White House:
"This guy wants to tax you -- think of it -- this guy wants to raise your taxes to 90 percent. No, no, think. You'll have to move out -- I love this area by the way, I've been here many times. Great golfing area, right? We love it. No more golf -- no more golf. You won't have any golf any more. You won't have any money left to be golfing."
I can't believe it. Not that Trump would attempt to strike fear with the threat of taxes; candidates do that all the time. Or that Trump would use golf in his campaign; he recently ripped President Obama for "playing more golf than Tiger Woods," a weird statement, given that almost everyone has played more golf than Tiger Woods this year.
No, what blows me away is that Trump, a man who owns more than a dozen courses throughout the world, used the word "golfing." Forget the racist, sexist, hateful comments; how can I take an alleged lover of the game seriously after that?