The Loop
No longer under the radar
BETHLEHEM, Pa. -- When Jean Reynolds showed up at the first tee on Thursday for her 8:39 am tee time, she wasn't on most people's list of players to watch. But after shooting an almost flawless 2-under-par 69 in the opening round, she's shown that she can play, continuing with excellent golf on Friday and Saturday.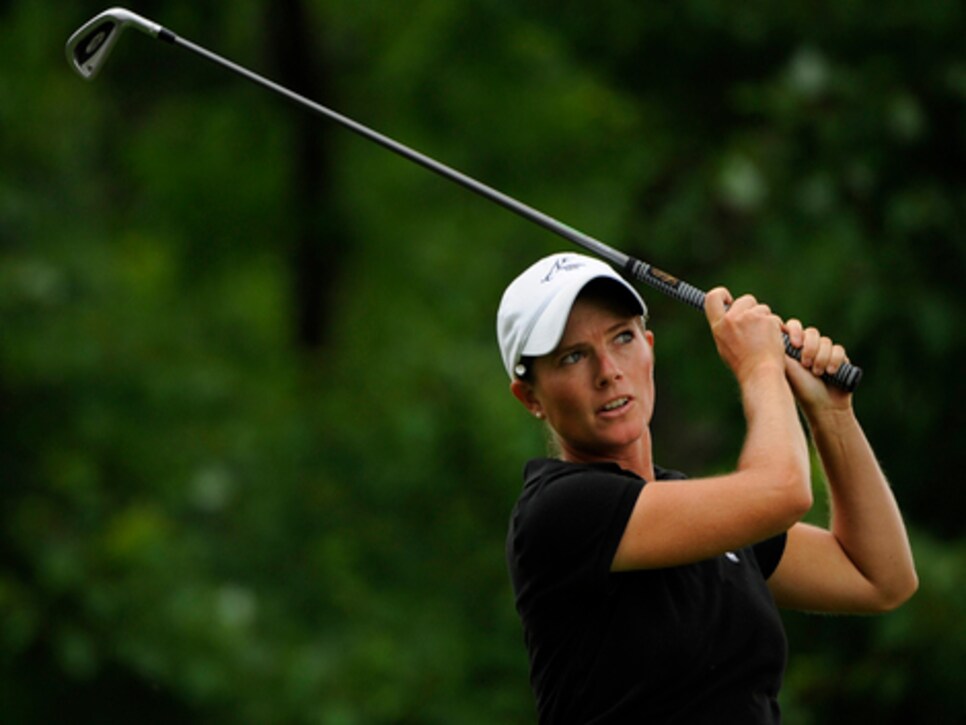 Going into today's final she stands tied for third at 3-over par on this demanding Saucon Valley course. She'll be going off right behind the leaders and this time she'll be very visible.
But who is this delightful and talented young golfer who says ma'am and sir when responding to questions?
Obviously she's a southerner, born in Newnan, Ga., and a graduate of the University of Georgia, where she was recruited to play golf, but oddly never did. Instead she had a typical college life, joining a sorority and studying abroad in Austria.
But after college, she missed the golf competition. She joined the Futures Tour and is currently its leading money winner with two wins so far this year.
She got into the Open field by qualifying at a regional site in Illinois with a score of 145. She's  played one other Open,at Interlachen last year, but failed to make the cut.
This year is a different story. It's conceivable that she could pull off an Open win. But she's clearly no longer under the radar.
(Photo credit: J.D. Cuban)