News
Report: No fans, pro-ams for rest of PGA Tour season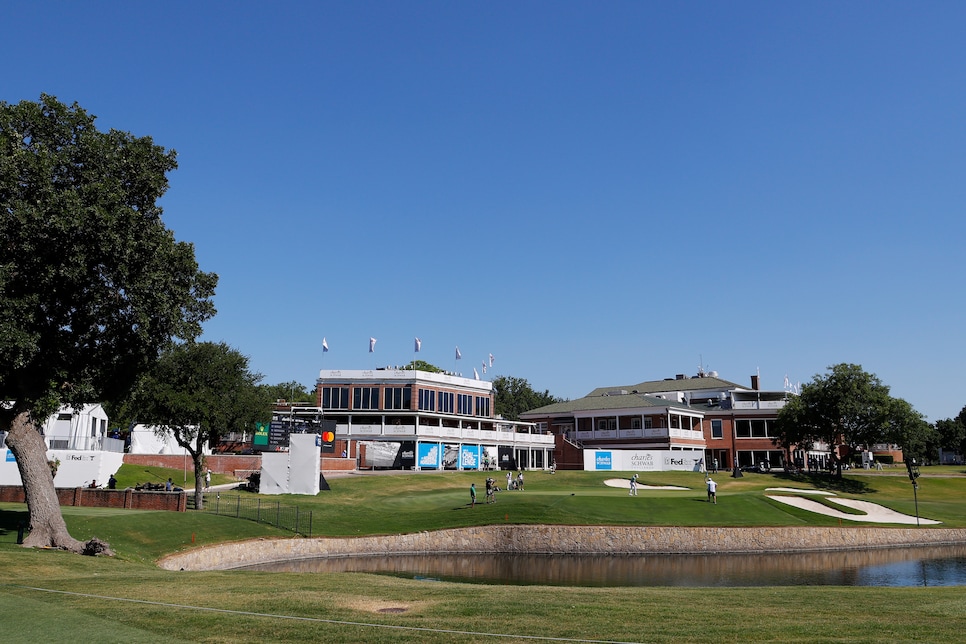 What has appeared inevitable will soon become official. According to a Golf Channel report, there will be no fans or pro-ams at tournaments for the rest of the PGA Tour season.
According to the report, the formal announcement will come Monday.
Including this week's Workday Charity Open, there are 10 events left on the 2019-20 schedule, which runs through the Tour Championship (Sept. 4-7). Each of the three FedEx Cup playoff events—the Northern Trust (Aug. 20-23 at TPC Boston), the BMW Championship (Aug. 27-30 at Olympia Fields) and the season-finale Tour Championship (Sept. 4-7 at East Lake)—will be played without fans, as will the revamped season's only major, the PGA Championship, slated for Aug. 6-9 at TPC Harding Park in San Francisco.
The remaining two majors of the year, the U.S. Open (Sept. 17-20 at Winged Foot) and the Masters (Nov. 12-15 at Augusta National) fall outside of the current season. Neither the USGA nor Augusta National has announced a decision about allowing fans.
After his round on Saturday in the Workday Charity Open, Rickie Fowler said he previously had not heard about having no fans moving forward, but said he supported the idea.
"I think that we're seeing that there's been some more spikes and nothing has necessarily calmed down," Fowler said. "In a way, it could have been inevitatble at some point where things are starting to go."
The PGA Tour is in the midst of its fifth tournament since a three-plus month hiatus due to the COVID-19 pandemic. Next week's event, the Memorial Tournament, was scheduled to be the first event to welcome a limited number of fans—8,000 per day—but the PGA Tour reversed course and announced that, too, will be fanless, amid rising COVID-19 infection numbers across a number of states.
Having no pro-ams for the rest of the season is a significant financial loss for the tour and each individual event, as the money raised supports local charities in the area.
It is unclear when or where fans will return to the PGA Tour. In announcing the no-fan policy at the Memorial last week, PGA Tour Commissioner Jay Monahan said fans would be welcomed back "when the time is right."
The wraparound 2020-'21 season begins with the Safeway Open in Napa, Calif., Sept. 10-13.