The Loop
No conversation before Woods signed scorecard is "missing element"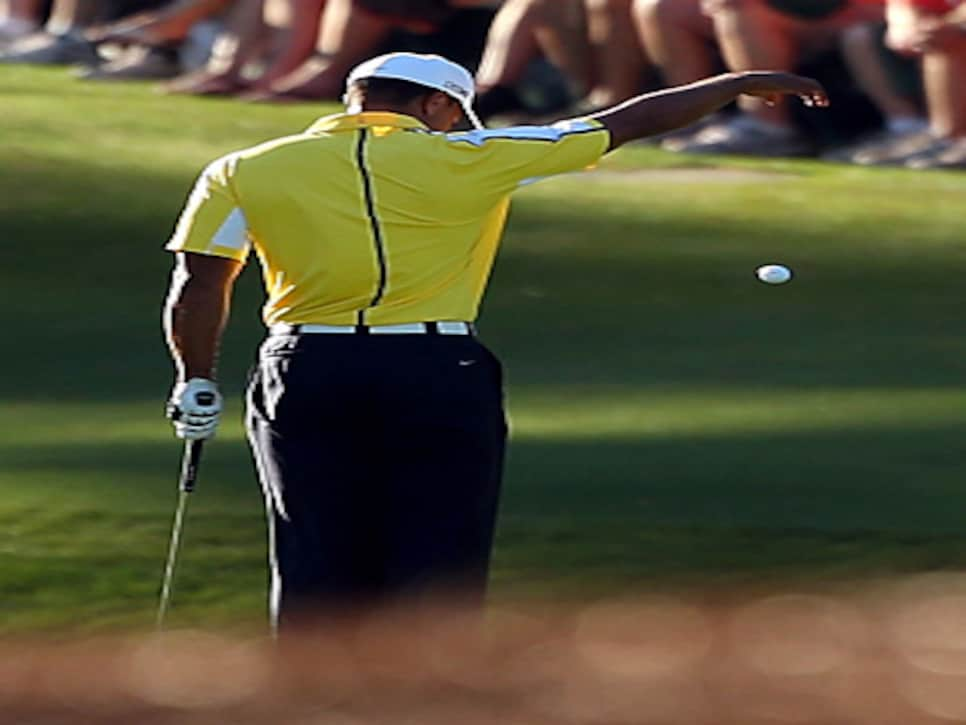 AUGUSTA, Ga. -- A conversation that never happened could be the biggest factor in the controversy surrounding Tiger Woods Saturday morning at Augusta National.
In a statement, Augusta National said it was alerted to a potential infraction on Tiger Woods' 15th hole by a caller, and that it reviewed the video of the drop while Woods was finishing up his second round. At that point, the club determined the drop, which was required after Woods' third shot landed in the water, was close enough to the original spot and Woods "complied with the Rules."
It was only after Woods' interview with ESPN's Tom Rinaldi, in which he acknowledged he was trying to drop two yards behind the original spot that the player's intent was clear, and the club was forced to assess a penalty. According to former USGA executive director David Fay, it shouldn't have reached that point.
"In any situation where there's a question about a ruling, a conversation takes place with the player before he signs his card," Fay said. "You bring the player in and say, 'We got a few calls, walk us through what happened.' Whether that conversation took place is the missing element."
In a follow-up conversation, Augusta National spokesmen said no such conversation took place, saying the sheer volume of questionable incidents makes such exchanges impractical. Woods' confirmed as much in a statement on Twitter in which he said he wasn't aware of his potential infraction when he signed his scorecard.
But even when Woods gave his interview, a conflict wasn't immediately apparent. The club said it wasn't alerted to an issue until a caller pointed out Woods' comments to Rinaldi until shortly after 10 p.m., three hours after the interview took place. The club wouldn't identify who the caller was.