News
No. 1 amateur Joaquin Niemann to make professional debut at Valero Texas Open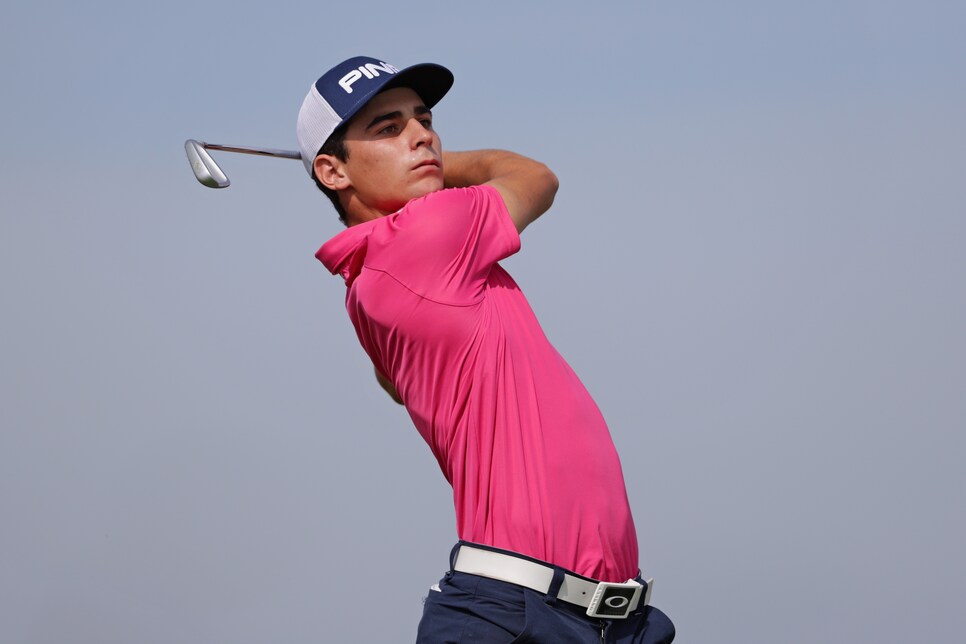 This week's Valero Texas Open field is without most of the sport's marquee attractions—Sergio Garcia (No. 10) is the lone player in the world top 20. Despite this lack of firepower, there is a notable name in the Lone Star proceedings.
Joaquin Niemann, the No. 1 amateur in the world, is making his professional debut this week at TPC San Antonio. A 19-year-old from Chile, Niemann has held down the top spot since last summer. Some of his amateur highlights include winning the prestigious IMG Academy Junior World Championships in consecutive years, earning Junior All-American honors and capturing the 2018 Latin America Amateur Championship, which came with an invite to the Masters. (He missed the cut at Augusta National with rounds of 76-77.)
He also won the Mark H. McCormack Medal for finishing the 2017 amateur season as the World No. 1, gaining entry into this year's U.S. Open and Open Championship. By giving up his amateur status, however, he loses invites to both majors. Aside from the Masters, Niemann has played in the 2017 U.S. Open (cut) and the Greenbrier Classic, where he finished T-29.
The decision to turn pro now largely has to do with confidence in his game, but also involves some NCAA red tape. Niemann was set to play college golf at South Florida, but while still in the midst of learning English, had an issue with an entrance exam that would delay his entry by a year. Following his exit in the Round of 64 at last August's U.S. Amateur, Niemann decided to expedite the professional process.
Coinciding with his pro debut this week, Niemann announced that he has signed contracts with Ping and Adidas. According to Golf Digest's Mike Johnson, the Ping deal calls for a minimum of 11 clubs, including driver (G400 LST) and putter (Karsten Anser 2).
With Niemann's move to the pro ranks, reigning NCAA individual champion Braden Thornberry—who finished T-4 at last year's FedEx St. Jude Classic—will likely ascend to the No. 1 amateur ranking.