The Loop
Nine reasons why Shane Lowry will win the 2016 U.S. Open
On the strength of a third-round 65 at Oakmont Country Club, Shane Lowry is in great position to take home his first major championship. Sure, there are still 18 holes to play. But the Irishman is the overwhelming favorite to win before the final round takes place on Sunday afternoon.
And here are the nine strongest reasons why we think he'll do it:
1. The chance of somebody overcoming a four-stroke lead after 54 holes to play in a major championship is rare
Lowry's four-stroke lead is a historically large margin to sit on. In 65 majors played since 2000, major champions have come from four back only eight times. Interestingly enough, Angel Cabrera started his final round in 2007 four back of the 54-hole leader Aaron Baddeley.
A quick look at the rest of the major champions who overcame a four-stroke final-round lead: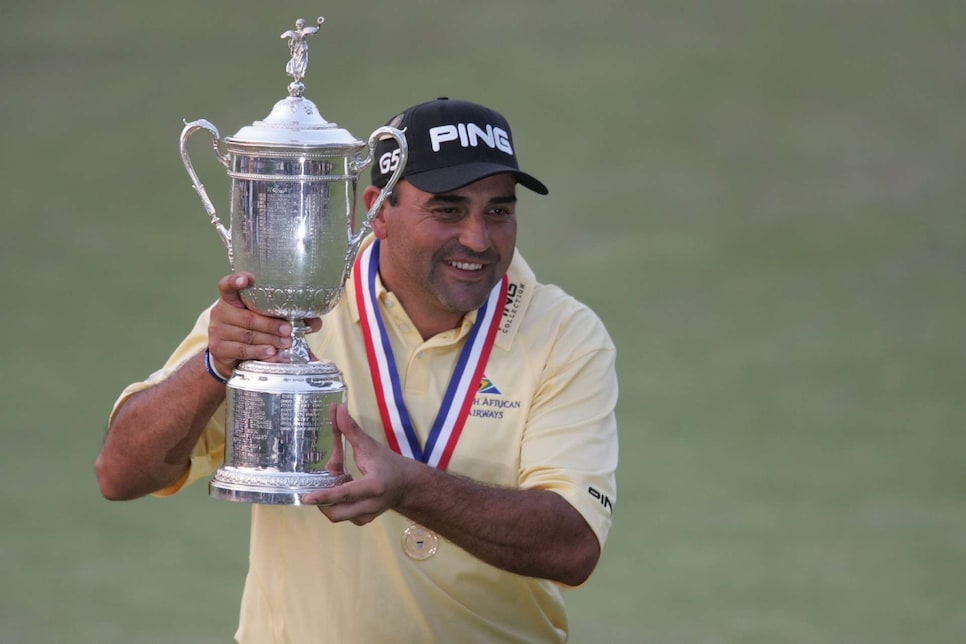 Sports Illustrated/Getty Images
It might not seem like Lowry does anything to separate himself from the rest of the world's elite golfers. But this week, he's been superb in just about every major category:
5. Getting married in New York City seems like a fitting fact for the winner of our national championship
What's more American than getting a wedding photo outside a NYC subway station? That might not be our choice for an ideal romantic setting, but we have respect for Lowry showing his love for the USA getting married in New York City.
6. He has shown flashes of elite golf this season
While Lowry hasn't had an extraordinary campaign, he did shoot a first-round 68 at this year's Masters, putting him T-2 after Thursday. He also finished T-16 at this year's Players Championship.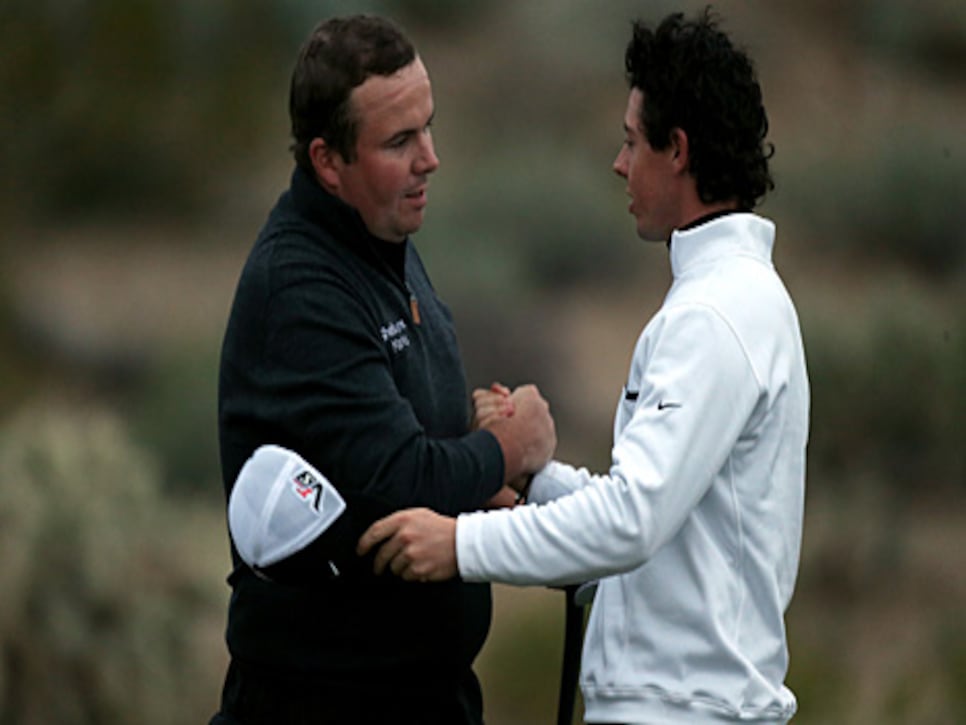 7. In his win at the 2015 WGC-Bridgestone Invitational, Lowry showed his brilliance
Against a great field at Firestone Country Club, Lowry showed poise to earn his first PGA Tour win.
Most memorably, facing a tough situation on the 72nd hole on Sunday with a one-stroke lead, Lowry had to hit his approach shot over a set of tall trees -- but hit the shot to within 15 feet -- and made the putt to lock up the win with a birdie.
That showed American golf fans he could play.
8. Lowry won the 2009 Irish Open on the European Tour as an amateur, just the third-ever amateur to win a European Tour event at the time
This is where Lowry proved himself to European golf fans as a young talent in golf. The Irishman shot a 62
Said fellow Irishman Paddy Harrington: "You only have to look at the fact it is such a rarity for an amateur to win, such a rarity for an Irish player to win the Irish Open. So, on a lot of fronts, it is a big deal. It was very impressive."
9. The guy has shown zero signs of slowing down
Even after playing 32 holes on Saturday, Lowry came back early Sunday to finish his final round and added two more birdies to his card. He showed no signs of nerves -- in fact, in the scariest situation in his final four holes, sitting in the rough short of the 17th hole, Lowry put his approach shot close to set up another birdie.
If Lowry is going to falter in his final round, he hasn't shown signs of it, yet.