The Loop
9 players we'd love to see qualify for the U.S. Open
U.S. Open sectional qualifiers will be held at 10 sites across the country on Monday. Among those competing, here are nine we'd love to see qualify:
Casey Boyns: How can you not root for a 58-year-old caddie to qualify for the U.S. Open? Boyns has caddied at Pebble Beach Golf Links for 30 years and has been a stellar amateur player in California, having won the California State Amateur twice.
Steve Scott: If the name doesn't sound familiar, it should. Scott (shown below) nearly upset Tiger Woods in the memorable U.S. Amateur final at Pumpkin Ridge in 1996. Scott was five up on Woods at one point in the 36-hole final, but ended up losing on the 38th hole. Scott is the head pro at Paramount Country Club in New City, N.Y.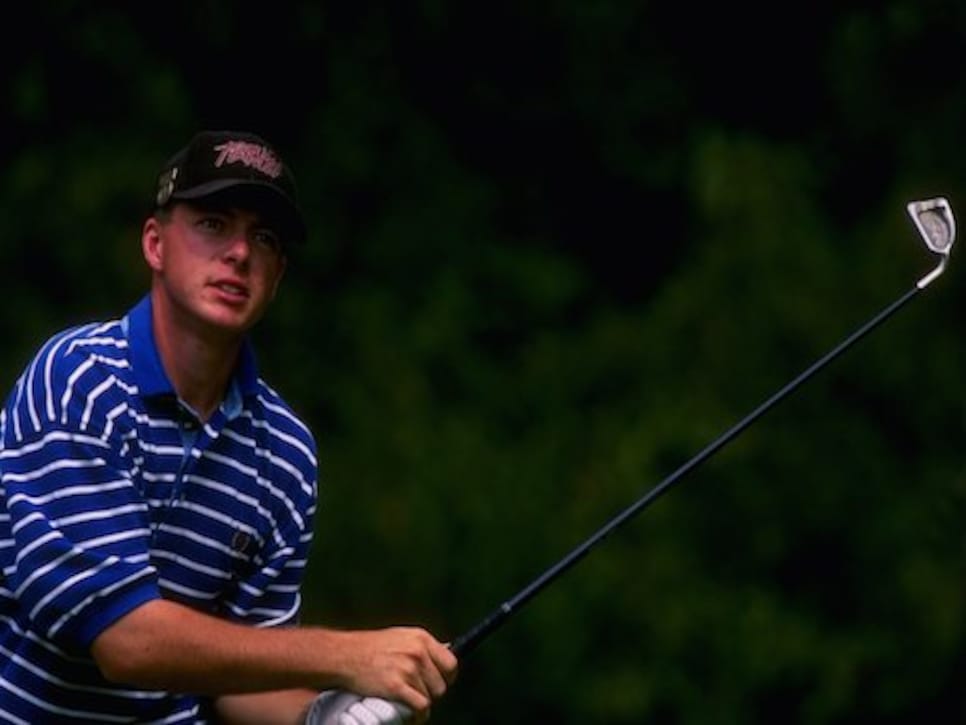 Mike Van Sickle: He is the son a golf writer, the best reason we know of to root for anyone. His father is Gary Van Sickle of Sports Illustrated and formerly of Golf World. Mike was a first-team All-American at Marquette.
Jason Gore: The last time the U.S. Open was held at Pinehurst No. 2, Gore, virtually unknown then, played a starring role, sharing the lead through 36 holes and tying for second through 54 holes, meanwhile endearing himself to spectators and viewers.
Bob Ford: One of the more celebrated club pros in the country, Ford, the head pro at both Oakmont Country Club and Seminole Golf Club, is 60 now, the oldest to have made it through local qualifying, and has played in three prior Opens.
Easton Paxton: A high school freshman from Riverton, Wyoming, Paxton, 15, won the Wyoming Class 4A championship. Last July, Paxton lost his mother, Kara, to cancer.
Nicholas Thompson and Curtis Thompson (an entry): Two brothers — one a PGA Tour player (Nicholas), one an LSU All-American (Curtis), and, incidentally, each less well known than sister Lexi — playing in the same U.S. Open is always a good story.
Tyson Alexander: Tyson is bidding to become a third generation Alexander to play in the U.S. Open. Grandfather Skip tied for 11th in the Open in 1948. Father Buddy Alexander, a former U.S. Amateur champion, just retired as golf coach at the University of Florida.
Ryan Yip: His last name alone is reason enough to root for Yip, an unfortunate name for a golfer. Yip is a Canadian playing on PGA Tour Canada Canadian PGA Tour.