The 9 Most Cheerful Courses in America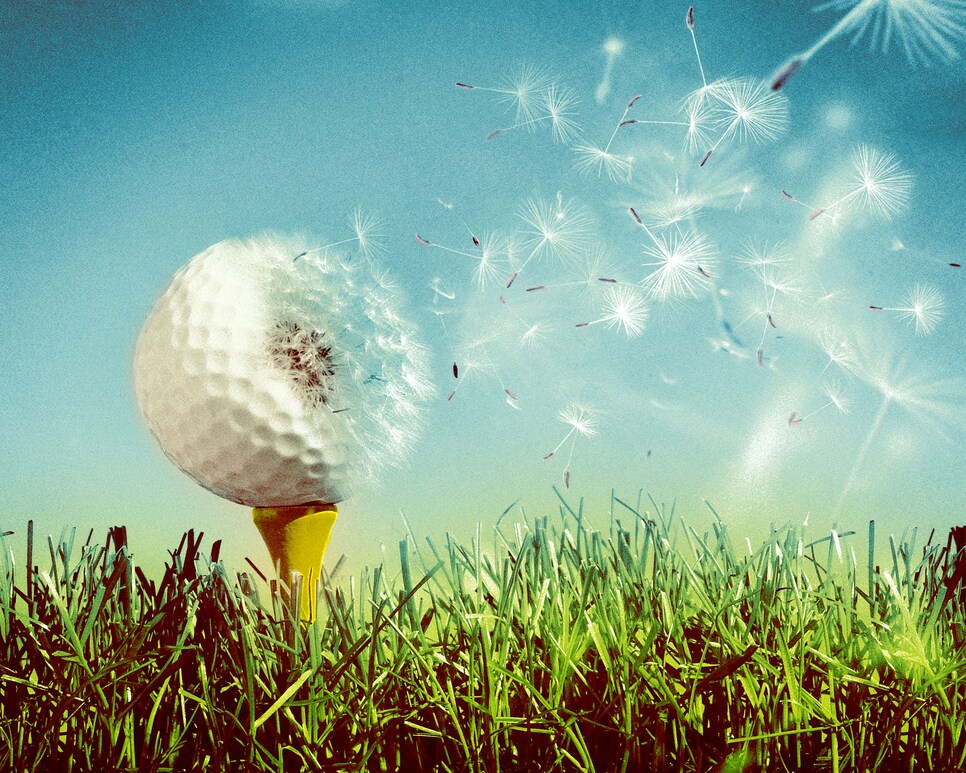 1. AMERICAN LAKE VETERANS GOLF COURSE, LAKEWOOD, WASH.
Designed for Veterans Affairs hospital patients, though all veteran golfers are welcome, this course is run by some 200 volunteers who do everything: mow grass, give lessons, even provide reconditioned clubs to those new to the game. (More than 185 sets were distributed last year.) Play has increased so much in recent years that, at the urging of former PGA Tour player Ken Still, a Tacoma native, Jack Nicklaus agreed to donate his design services for a new back nine in an adjacent fruit orchard. The holes are set to open in September. Construction was done at cost, but the club is in need of about $200,000 to balance the books. Donations are welcome at veterangolf.org.
2. BALTUSROL GOLF CLUB, SPRINGFIELD, N.J.
the Lower (site of four U.S. Opens) at No. 41, the Upper (Open site in 1936) at No. 58, putting Baltusrol alongside Winged Foot and Bandon Dunes as the only operations with multiple courses on the list. Last fall, Baltusrol was placed on the National Historic Register (only the fourth golf club so listed). The club hosts its second PGA Championship at the Lower in 2016, and members aren't upset that the dates were switched from the traditional August slot to late July to accommodate the Olympics golf competition in Rio. That simply means they'll get their Lower Course back sooner, with additional recovery time before the close of the playing season.
3. INDEPENDENCE GOLF CLUB, MIDLOTHIAN, VA.
When sports agent Giff Breed and brother Alan bought this daily-fee in 2013, they knew the Tom Fazio design was so tough that it was one-and-done for most average players. So they hired architect Lester George to tone it down. George cut nearly an hour off pace of play by eliminating almost half the bunkers and removing all the ball-gobbling bayberry bushes beneath pine trees. Eight-inch cups were added to the par-3 course, where parents can play "real" golf alongside kids playing FootGolf with a soccer ball. The practice range, now devoid of bunkers, doubles as a concert venue. When he's not fixing swings on Golf Channel, Michael Breed, a third brother, serves as head pro. His frenetic energy typifies the spirit of the place.
4. KIERLAND GOLF CLUB, SCOTTSDALE
Once dead flat, these 27 holes were built to be the hilliest thing in town. Which means navigating the roller-coaster topography is sometimes more fun than hitting the shots. This being Scottsdale, traditional golf carts are climate-controlled with misting systems. To accommodate families, four-seat, four-bag carts have been added to the fleet. And for golfers who prefer to stand, Kierland rents Segways and GolfBoards. If you want a bit more exercise, golf bikes with small-diameter, wide rubber tires and golf saddlebags are available at no extra charge. Even if you shoot a million, your endorphins will be pumping from having pedaled six miles.
5. PLANTERRA RIDGE GOLF CLUB, PEACHTREE CITY, GA.
When Planterra Ridge Golf Club first opened, its location in the south Atlanta suburb of Peachtree City was quite remote. But architect Rocky Roquemore knew there were plans to someday turn a creek along the edge of the property into a massive reservoir for municipal drinking water. Savvy enough to obtain the engineer's drawings, he designed the course so that if the lake did get built, he'd have a bunch of finishing holes on both nines right on the waterfront. For a decade and a half, those holes overlooked an ugly slough filled with weeds and scattered trees. But then the trees got knocked down and a dam was built. By 2013, Lake McIntosh had filled completely, and Planterra Ridge became the "seaside links" of Peachtree City.
6. POMONA GOLF & COUNTRY CLUB, EGG HARBOR CITY, N.J.
Golf has many epic epicurean delights, from Pine Valley's snapper soup to the milkshakes at Castle Pines. The cuisine at this nine-holer has a chance to be just as legendary. Last summer, television's Robert Irvine and his "Restaurant: Impossible" team swooped in to revamp the kitchen and snack bar. The episode, "Golf: Impossible," showcased a menu worthy of a private club, though no dish costs over $7. Still, local tastes take time to marinate. We report that Pomona has retained Chef Irvine's black-bean burger, Caprese chicken sandwich and jumbo chili cheese dog but, alas, not his salmon taco. Back by demand are the Taylor pork roll and the liverwurst sandwich, specialties of South Jersey.
7. SADDLEBACK GOLF COURSE, FIRESTONE, COLO.
When business got bad during the 2008 recession, Saddleback owner Tom (Whitey) O'Malley decided on a new advertising approach. "We got smarmy," he says. "Instead of marketing to customers, we started talking to them, like we were sitting together in a bar." The effort started with blast emails. "We're not Dick's!" read one early subject line, offering discount rates on equipment. A couple of dozen recipients protested, but far more enjoyed the ribald humor. The course's email list grew from 4,000 to 17,000. A cavalier attitude prevails. The website offers "Husband Sitting. Just leave a credit card for alcohol and golf."
8. SHARP PARK GOLF COURSE, PACIFICA, CALIF.
Few people know that this short, scruffy muny is a links originally designed by Alister MacKenzie--the same guy who did Augusta National. Although altered over the decades by storms and road construction, much of its MacKenzie bones remain. It was saved from closing thanks to the San Francisco Public Golf Alliance, a volunteer organization founded by lawyers Richard Harris and Bo Links. The group is raising philanthropic funds to restore the layout while retaining its populist green-fee rates ($24 in the afternoon). Jay Blasi has prepared a restoration plan, and other prominent architects want to be involved. Meanwhile, the regular crowd continues to happily tee it up, rain or shine, on what they call "the poor man's Pebble Beach."
9. TOP OF THE ROCK, RIDGEDALE, MO.
Forty years ago, Johnny Morris turned the tedium of selling fishing lures into an extravaganza known as Bass Pro Shops. Now he has turned his showmanship to golf. To get to the clubhouse from the parking lot, you drive a cart along a 2 1/2-mile trek that winds partly through a limestone cavern. Directional signs on slats of lumber nailed to trees point the way, each hand-painted by Morris in a primitive style he calls "Ozark graffiti." The Arnold Palmer-designed practice range with shimmering artificial turf has 16 target greens. An elaborate Tom Watson-designed practice green has 20 feet of elevation change. The par-3 course, designed by Jack Nicklaus, hosts a Champions Tour event. There's even talk of turning recent sinkholes into a tourist attraction. Leave it to a fishing-lure guy to hook golfers.