The Loop
Nine-hole courses aren't all that rare, but a book about them is
GolfDigest.com regularly highlights golf books we find of interest to readers. This week's book is: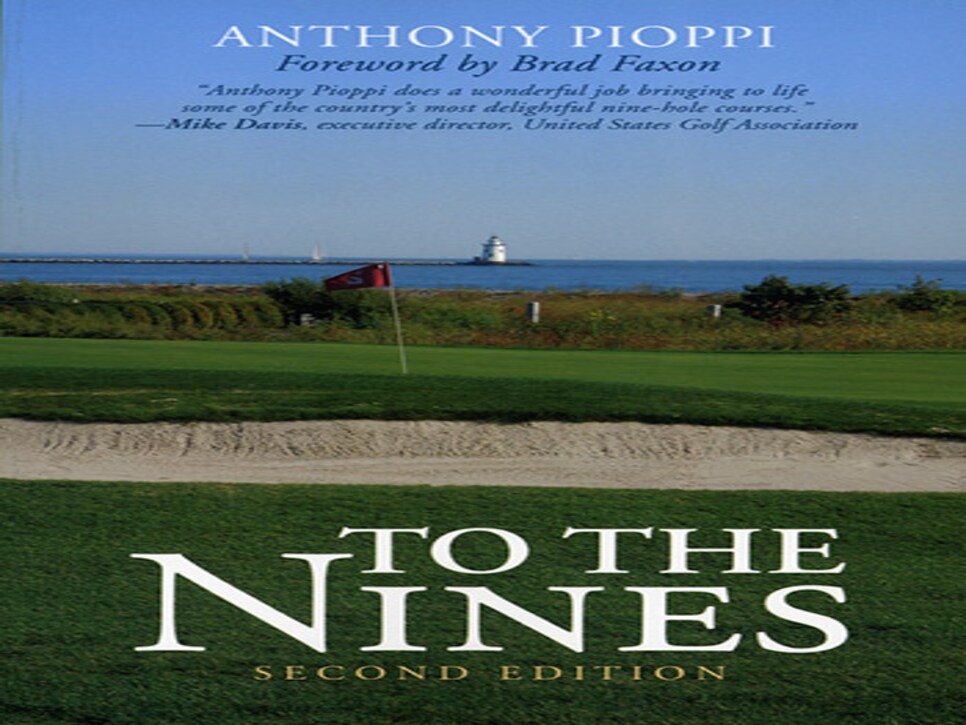 The nine-hole golf course is not a recent phenomenon, despite the attention nine-hole rounds have received in recent years as a faster, more convenient alternative to 18-hole rounds (including Golf Digest's Time for Nine campaign introduced in June 2013). In fact, many 18-hole courses had their start as nine-holers, particularly in the late 1800s and early 1900s when courses started being built in America. If you get past the somewhat tricky logistics to play a conventional 18 by playing nine twice while others are just getting started, nine-hole courses are a beautiful thing. On scenic, challenging and fun designs, you get to double your pleasure by playing it twice for a "normal" 18-hole experience. So a nine-hole course done right can stand up to the toughest 18-holer.
All of which is a way to introduce Pioppi's book on nine-hole courses. Such a topic is the literary world's equivalent of a double eagle. Just as an albatross is the rare achievement, you can't get a much rarer read than a golf book about nine-hole courses. Nearly all architectural golf books focus on the best 18-hole courses. Thank goodness the author didn't botch his big chance; this is a second edition to the first one he wrote in 2006.
[Related: Catch up on other Golf Digest book reviews
](http://www.golfdigest.com/blogs/the-loop/books/)
To the Nines is a plain book in comparison to most course architectural books that have brilliant and bright color photos of gorgeous golf holes. The only color photo here is a great one on the cover, showing the second green at Fenwick Golf Course in Connecticut, which overlooks the Saybrook Lighthouse on Long Island Sound. But inside the photos are small, black and white, and mainly dark. The fun then is in reading about the 16 nine-hole layouts that Pioppi, who is also executive director of the Seth Raynor Society, profiles. In his introduction, Pioppi notes how after the first edition many of the courses he wrote about showed increased play. If his updated book continues to influence readers into enjoying golf and playing more of it, even the nine-hole variety, everyone benefits.
Book note: A more substantial architectural read to Pioppi's book and the USGA's 2014 Herbert Warren Wind Book Award winner has just been released in paperback. A Difficult Par: Robert Trent Jones Sr. and the Making of Modern Golf is in Gotham paperback for a May 12 release and is well worth the time devoted to an in-depth look at an architectural giant.