The Loop
Nike takes a new approach to design with its latest golf shirts
When you think golf apparel and innovation, the current conversation usually veers towards the use of performance fabrics that provide an assortment of playing benefits—moisture wicking, breathability, comfort and more. With the introduction of the company's MM Fly Polo golf shirts, Nike designers addressed this aspect—utilizing their Dri-Fit technology—but went a step farther by rethinking the shape and design of the top itself.
It's been more than a decade—dating back to when the mock turtleneck gained traction—since anyone in the apparel industry has made an effort to reinterpret the collar treatment with the golf shirt's silhouette. This time, Nike has introduced three types of alternative treatment to the standard design.
The Nike MM Fly Blade harkens back to 1970s basketball warm-ups with a tapered, ribbed collar design.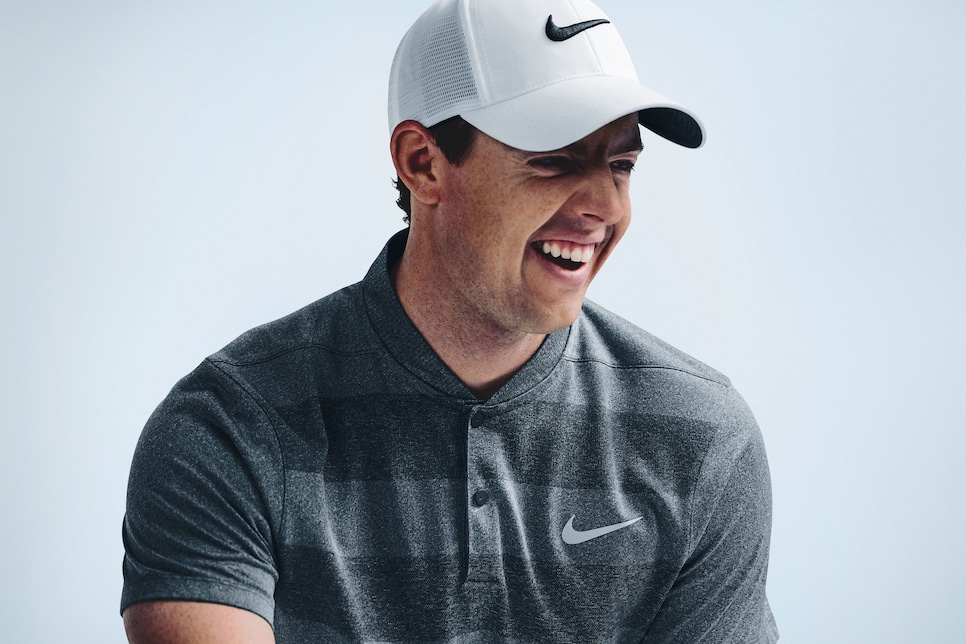 Rory McIlroy has already begun wearing the shirt and will be making it a part of his golf wardrobe throughout the season. "I wanted a great fitting polo," McIlroy said. "I wanted something I could pull on at the beginning of my round and not think about again until after the last putt."
The MM Fly Roll has a similar low-profile design that modernizes the traditional shawl collar.
The MM Framing Commander has a more traditional polo-shirt look, but is built with what menswears industry veterans would refer to as a cut, make and trim collar, where the same material in the body of the shirt is also used for the collar.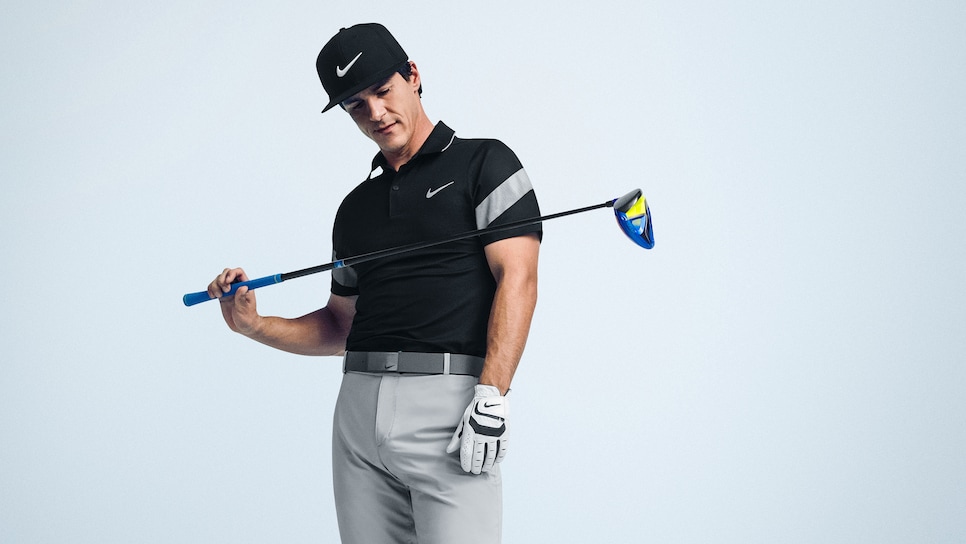 In addition to the varying collars, Nike is offering the shirts in standard fit and more modern, slimmer versions to suit golfers' varying tastes. The latter design has a more tailored fit through the crest, shorter sleeves and a trimmer taper. In both cases, the priority on creating a look that works both on and off the course is clear.
"Anytime I can have my off-course style blend in with my on course style, it's a big thing for me," said Nike Tour staffer Thorbjørn Olesen. "The clothes we wear on the course almost become an expression of our personality."
In speaking recently with Paul Casey, another Nike staff player, about the line, he noted that while the collars offer an interesting new aesthetic, they're more than merely eye candy.
"The thing about [the line] is that everything that's been added enhances the overall performance characteristics of the product," Casey said. "It takes the new product and moves it a step forward performance-wise."
The retail prices for all three offerings will be around $90.