The Loop
More Waffles Please: Nike's next RZN balls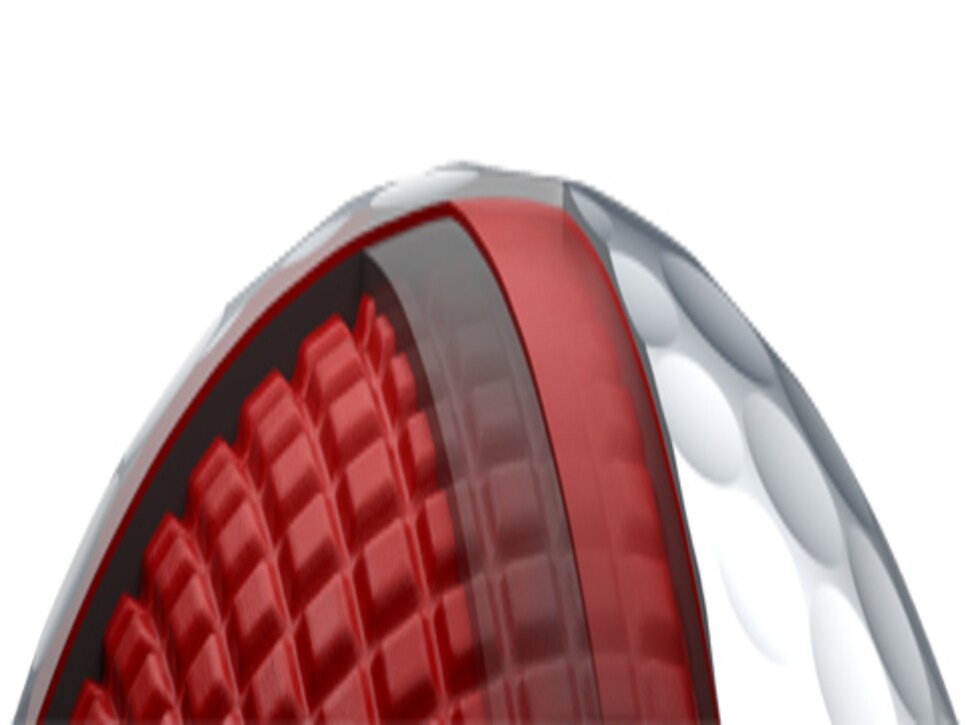 No syrup: An illustration of Nike's new core design.
New materials usually bring new ideas about design, but at Nike they also brought about something old. Over the past few years, Nike's golf-ball line has been driven by the use of a lighter-than-rubber, injection-molded polymer resin in the core, what the company calls "RZN." Its new balls for 2014 will feature an RZN core with a waffle shape to better interlock with the ball's mantle layer. (Traditionally, golf-ball cores are smooth spheres.) Nike golf-ball guru Rock Ishii says the pattern grew from thinking about the turn-of-the-century Haskell ball, the first to use tightly wound rubber windings around a core.
"Tightly wrapped material pulls more energy through the layers and converts that energy into additional ball speed," Ishii says. The waffle-core design is part of four new balls: The RZN Platinum and RZN Black (less spin) are multilayer designs with urethane covers that already have been played by Rory McIlroy and Paul Casey ($46 a dozen). The RZN Red and RZN White (softer feel and designed for swing speeds of less than 100 miles per hour) are multilayer designs with Surlyn covers that emphasize distance ($30 a dozen).