Night Golf: Shooting Stars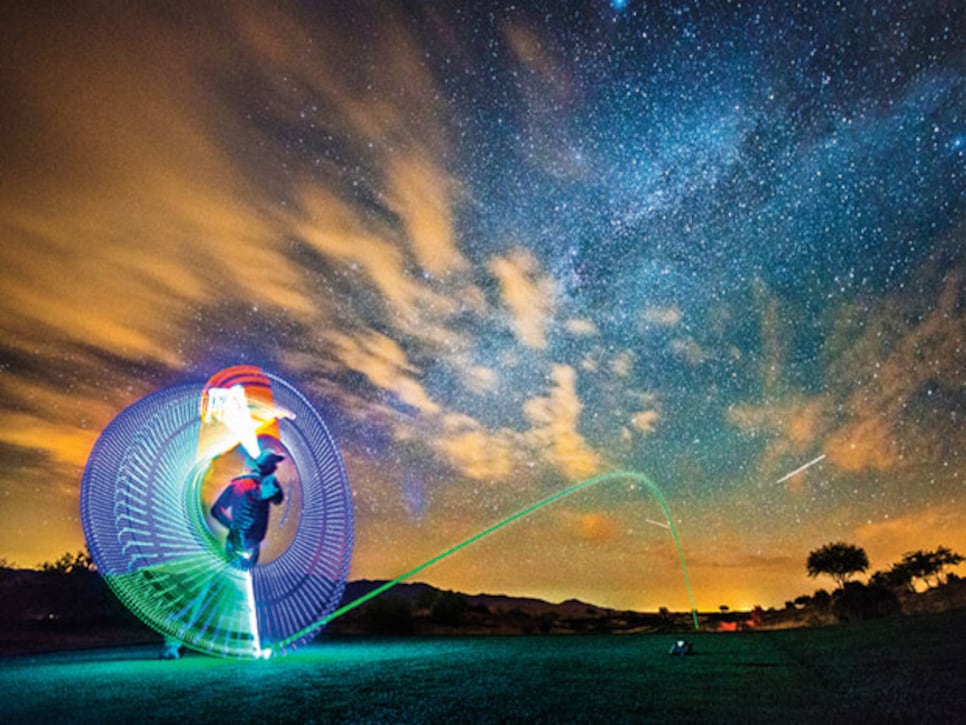 John Schrieber tees off under the Milky Way at Rams Hill Golf Club, Borrego Springs, Calif., March 2015. View more photos →
Golf has been the subject of nighttime photography many times, but we're guessing you've never seen anything like this. This incredible image is the result of some right-brained thinking, "Some ideas were brainstormed, and the next thing I know I'm in my apartment in Los Angeles swinging a pitching wedge that has LED lights taped all over it, trying not to smash any windows. That's how it all started," Palley says.
How it finished was Palley capturing a dozen or so mesmerizing photos of golf shots hit in the California desert from 11 p.m. to 5 a.m. on a starry night in March.
Palley enlisted photographer John Schreiber to join him on an overnight shoot at Rams Hill Golf Club, a Tom Fazio design that abuts the Anza-Borrego Desert State Park about two hours east of San Diego. The course was picked for its beauty and the lack of light pollution. Schreiber was picked because "I needed an experienced nighttime photographer and a competent golfer," Palley says. "Not an easy find, but John did great. My chief criterion: Can you hit a LED golf ball on a fairway in pitch dark?"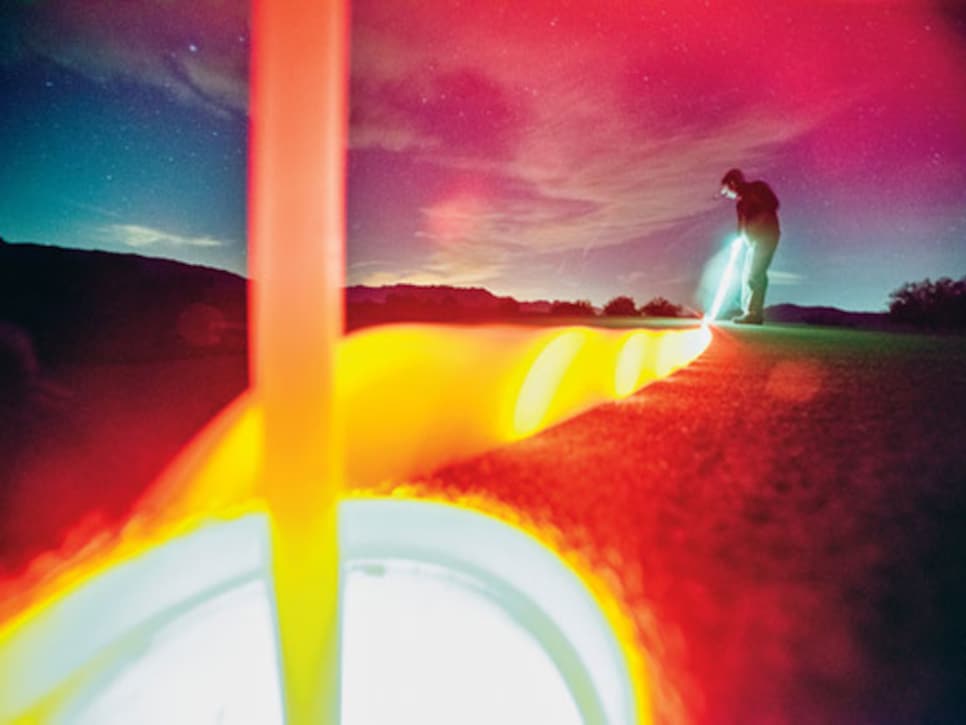 After selecting a day when the moon set before midnight and the Milky Way would be easily visible, Palley began photographing Schreiber hitting golf shots--including putts--with a 7-iron and a ball that had light-emitting diodes (LEDs) attached. The lights rapidly changed colors, which added even more of a wow factor to the images. The tracer effect comes from a common photography technique known as time exposure. Essentially, the shutter or "eye" of the camera stays open far longer than normal--in this case, up to 30 seconds. Palley used two cameras with special lenses to capture the breadth of the night sky and the silhouettes of the nearby Vallecito Mountains.
"We used dozens of combinations of flashlights, LED lights, LED golf balls and exposures to make the shots," he says. "And none of the exposures are composites or blended. I was amazed at the range of these cameras and what they can see."