Etiquette
DP World Tour pro sets gold standard for yelling 'Fore!' after massive foul ball into grandstand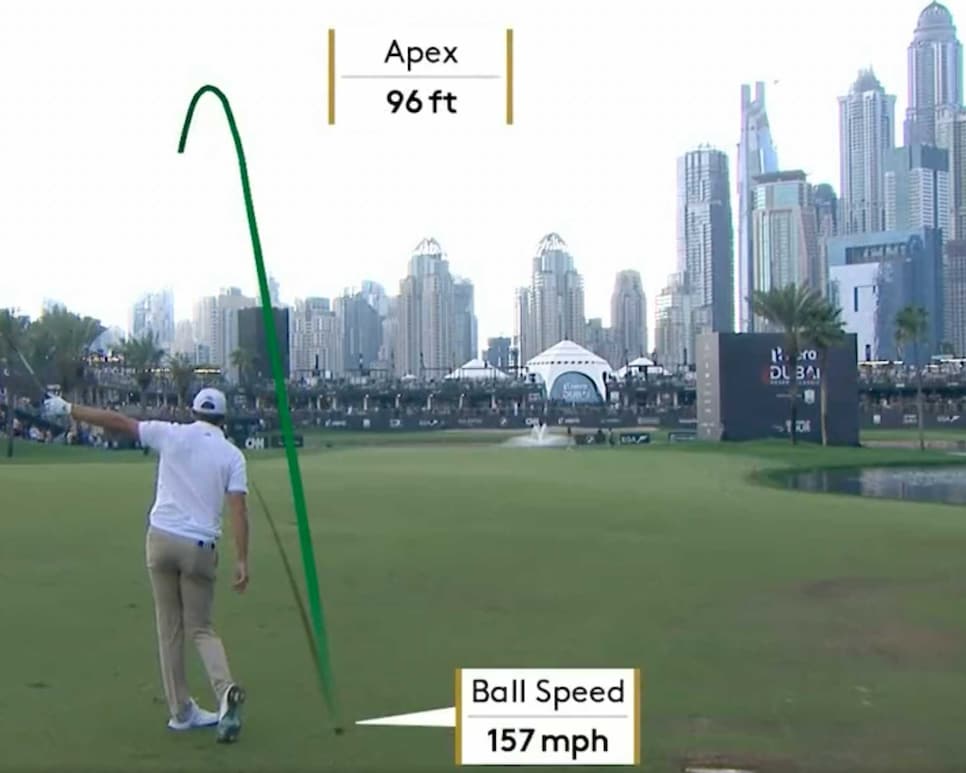 From time-to-time you'll see Golf Twitter take to task tour pros who, after hitting an errant shot that's clearly heading toward the gallery, can't seem to muster the courtesy of warning said fans that a ball is coming their way. Even tour pros themselves call out their peers on this—recall Eddie Pepperell dressing down Bryson DeChambeau. Is it really that hard to yell "Fore!"?
Nicolai Hojgaard proved it certainly isn't on Saturday at the Hero Dubai Desert Classic. As you can hear from the video below, the 21-year-old from Denmark made it very clear, very loudly, that his second shot on the par-5 18th hole at the Emirates Golf Club in Dubai was heading for trouble.
A few things to break down here. As the commentators duly note, why is it that some fans try to hang on the balls that are hit into the gallery—or in this case a dining hall!—seem to run off with them as if no one would notice?
Back though to Hojgaard and his etiquette. You've got to give him credit for making sure everybody throughout the golf course had fair warning about this foul ball.
Editor's Note: Hojgaard got a free drop, but he couldn't get it closer than 42 feet with his chip and had to settle for a par.