The Loop
Nicklaus: Tiger still ranked 1st by peers
DUBLIN, Ohio -- The world rankings say that Luke Donald is the No. 1 player in the world after his playoff victory over fellow Englishman Lee Westwood Sunday in the BMW PGA Championship at Wentworth. Jack Nicklaus isn't surprised that Donald has risen to the top.
"Luke's game has come a long way, but I will have to tell you that Luke is a member down at the Bear's Club down in Florida and he's there all the time, and there isn't anybody who spends more time working on his golf game than I've seen in Luke Donald," Nicklaus said Tuesday at Muirfield Village Golf Club, where he hosts the 36th edition of the Memorial Tournament. "He spends his time chipping and putting, chipping and putting, and I mean, he wears out the practice greens. And I think that the effort he has put into it has been rewarded."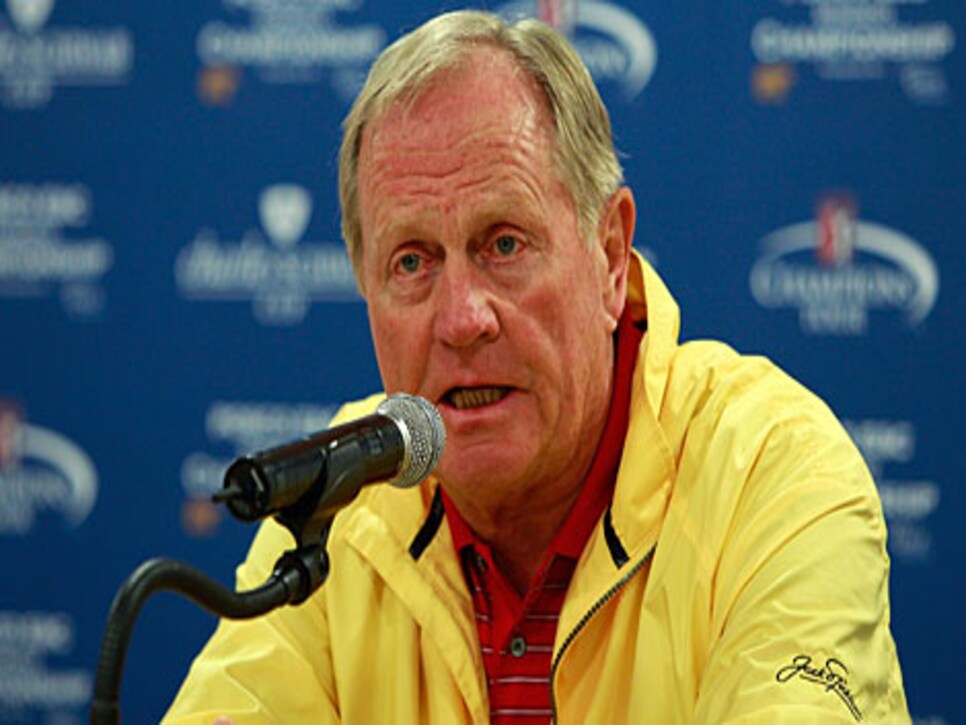 Donald will be among the favorites when the Memorial begins Thursday, but were he healthy, Tiger Woods, despite his recent swing troubles, would undoubtedly be the betting man's choice, having won at Muirfield Village a record four times.
Woods is on the sidelines yet again with knee and Achilles injuries that he aggravated at the Players, where he withdrew after nine holes, but he hopes to recover in time for the U.S. Open in two weeks at Congressional CC in Bethesda, Md.
Which brings us to the world rankings. The 14-time major winner slipped another notch this past week and now is 13th behind Ian Poulter.
No disrespect to Donald, Westwood or PGA champion Martin Kaymer, who all have been No. 1 in the world since Woods' slide down the list, but Nicklaus suspects that Tiger wouldn't be 13th in a poll of his peers. "We never had the rankings. But that is the system today. But I think if you asked the players who is No. 1, they would still say Tiger.
"Back in my day, you maybe had to take a look at the money list," Nicklaus added. "How many times did I win the money title? (Eight) You go back and look at that, and that would generally be considered the No. 1 determining situation. Not always. I didn't play a lot of tournaments in 1980, but I won two majors. I can't imagine anyone had a better year than I had. But that's all we had then. It's different today."
As for anyone thinking of writing off Tiger, Nicklaus scoffed. "That's ridiculous. The guy's injured. He hasn't been able to play. By the time you guys (in the media) get done with him, he's 187th on the money list and there's 400 golfers in front of him."
(Photo: Chung Sung-Jun/Getty Images)