The Loop
Nicklaus' advice to prospective Ryder Cuppers? "It's not that big a deal"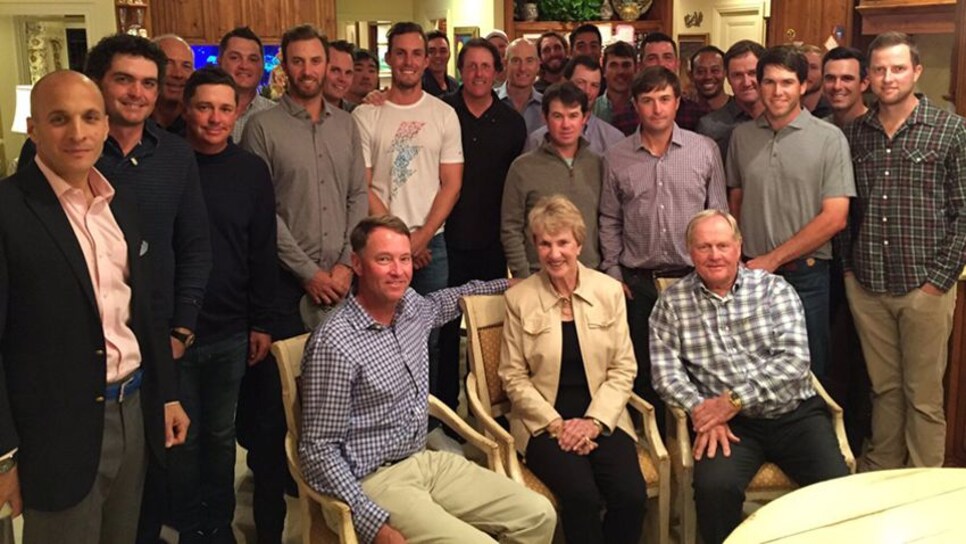 PALM BEACH GARDENS, Fla., -- Given how obviously talented he was, Jack Nicklaus' record in his seven Ryder Cup appearances as a player was a surprisingly mediocre 17-8-3. But part of that can be put down to the Golden Bear's relatively relaxed attitude towards the biennial battle with Great Britain & Ireland and now Europe. For golf's greatest champion it was an honor to represent the United States in international competition, but it was never quite the same as a major championship.
And that was the message Jack tried to pass on to this year's U.S. skipper Davis Love and the almost 30 prospective Ryder Cuppers gathered at the Nicklaus home earlier this week. Having lost nine of the last 11 contests against the Old World, the Americans were understandably keen to hear any advice the great man could give them as they prepare for Hazeltine later this year.
"My feeling is that the Ryder Cup goes in cycles," said Nicklaus during a press conference Sunday at PGA National. "I told the guys not to worry about it. There they were talking about the Ryder Cup, but I told them they have far more important things to worry about, like the four majors this year.
"Yes, it's a great honor to represent your country. And a great honor to be part of an international team. But it's supposed to be fun. I asked them if they knew who won and lost in the last Ryder Cup. No one knew. Then I asked who won the last four majors. They all knew.
"So it's not that big a deal. I know they all want to play their best, but they also need to take it as a game that they prepare for and have fun in when they go play. It's for bragging rights. I told them to try to not make it more than what it is.
"People talk about the pressure. Are you telling me there is more pressure in the Ryder Cup than coming down the last fairway at Augusta or the US Open with a major on the line? Crap."