The Loop
Nick Price makes difficult decision to sit native star Bae in opening session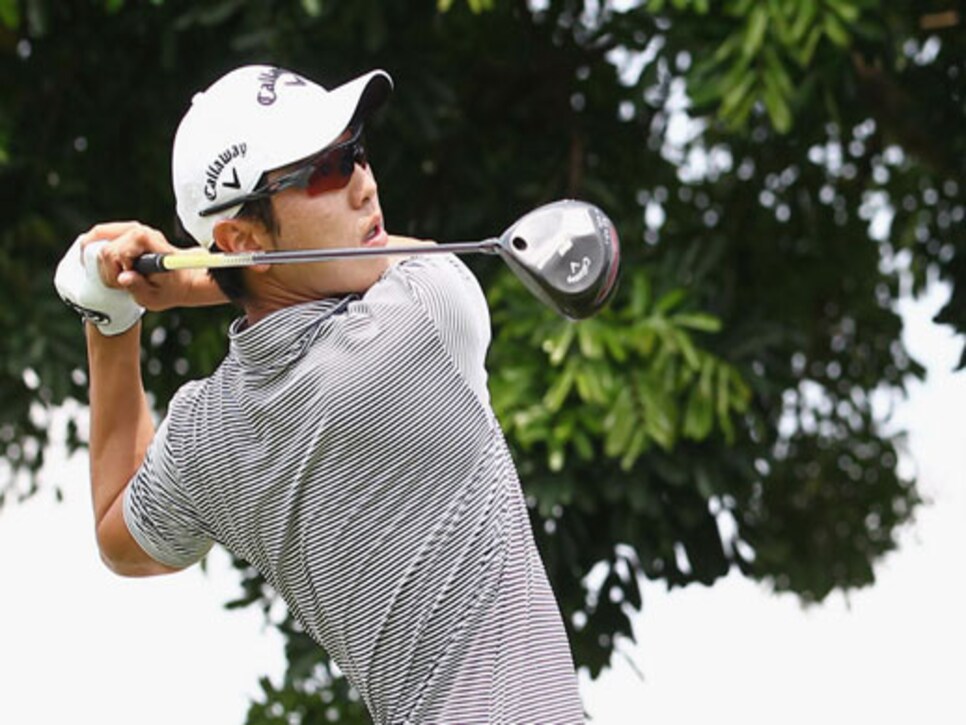 INCHEON, South Korea -- If momentum is one of the keys to victory in the Presidents Cup -- and right now only the U.S. team would know given their 8-1-1 record -- then the International team might already be one down as the 11th edition commences today at Jack Nicklaus GC.
The most surprising development in the first-day foursomes pairings was Nick Price's gut-wrenching decision to leave Sang Moon Bae on the sidelines. As one of two native Koreans on the squad (Danny Lee), Bae's presence on the golf course for the opening round would have certainly electrified the partisan crowd. That Bae has won consecutive Shinhan Donghoe Open titles at the Jack Nicklaus-designed course only seemed to make the omission even less defensible.
But say this for International captain Nick Price: he's sticking to his game plan. Question is, will it stick him back?
Bae was scheduled to be paired with former Masters champion Charl Schwartzel of South Africa, who arrived in Korea with a virus. They played a practice round together Tuesday, and according to Price, the duo won their intramural team contest. But when Schwartzel missed Wednesday's practice session because he was feeling increasingly poor, Price fought the urge to shoehorn Bae somewhere in his lineup.
"It was certainly very tough, very tough," Price said wearily when asked how difficult it was to bench the home country's hero. "First of all, I didn't want to break up the other teams that had played so well together. The other thing is Moon hasn't played a lot of alternate shot. It was unfortunate because he and Charl played unbelievably well [Tuesday].
"The thing is everyone has to play twice [before singles]. I looked at what they did with their pairings, and it was a tough one, but this is how we have it set up."
And while there is no guarantee that Bae would have risen to the occasion and played well, his mere presence stepping on the first tee could have given the International side instant mojo.
Price later said that this Presidents Cup, "is going to come down to momentum."
"Momentum in golf is huge," Matt Kuchar said. "But it's especially important in these team events."
The U.S. hasn't lost the opening foursomes session since 2005 and has lost it only three times in 10 Presidents Cups. In two of those, 1998 and 2003, the Internationals scored a victory and a tie, respectively.
Of course, Bae will almost certainly play in Friday's four-ball matches, whether or not Schwartzel is well enough to go. If the underdog Internationals can get their nose out in front in foursomes, the momentum clearly will have swung to the "home" team. If not, one has to wonder if Price didn't miss an opportunity for a win without his squad hitting a shot.