Fashion
Everything you need to know about Nick Jonas and PXG's 'Disruptive' New York City pop-up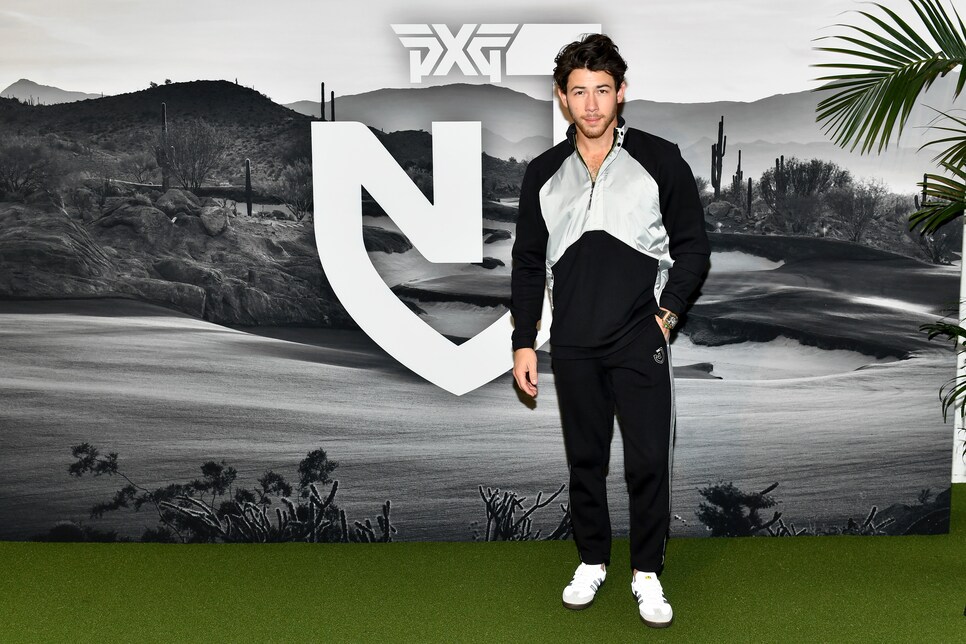 On a wintry New York City Tuesday in November, Nick Jonas and his PXG partners renovated—practically overnight—the "Clubhouse" in SoHo for an exclusive one-day-only shopping and retail experience. While the weather outside was frightful, the two-story lofted space was anything but; scented candles warmed the space, as did the sweater-forward clothing line—even Renee Parsons (PXG Apparel's President and Executive Creative Director) and Nick Jonas himself lit up the event, which included a panel discussion with HYPEGOLF's Ray Mate and Courtney Kenefick. And the indoor golf cart, scooted in just for this occasion—the backdrop of many a selfie—didn't hurt at all either.
The event celebrated the launch of the singer-songwriter/golf aficionado's first collaboration with PXG, the brand known for their high-performance golf equipment and gear. Jonas himself played a crucial role in developing the line, and cited this as one of his most "gratifying" collaborations over his decades-long career.
With military-inspired silhouette influences, a nod to PXG's veteran founder, Bob Parsons, and sleek cosmopolitan black-and-gray colorways, the line also aims to serve the "untapped" market of the sport's newer—and younger—demographics. To create the clothing, which includes inverse-cleat slip-on slides, joggers you can wear on the course or to a trendy dinner, and, one of Jonas' personal favorites, a luxe ebony knitted performance long-sleeve (also trendy-dinner-appropriate, naturally), Jonas and Parsons tapped PXG designers with rich backgrounds in the luxury fashion world (having previously worked at design houses like Yves Saint Laurent and Zac Posen). The result is a line that encapsulates, in many ways, the groundbreaking echelons of golf fashion today: versatile, thoughtful, and inspired by the styles of yore—polos! Race stripes!—and the street-smart, edgy aesthetics of today.
"It's a little off the wall," Jonas said. "It's a little disruptive, which I think is also in the DNA of PXG. So my thought was: bring my love for fashion first, and make that the focus, and the understanding I have of the game, and the functionality each piece would have to have for playing on the course."
For Jonas, this collection is a dream come true. When asked about his ongoing relationship to the game, Jonas shared his roots which, like so many of ours, started with a kindly family friend who worked on a golf course and invited him to come hit golf balls. When he and his brothers—the remainder of the Jonas Brothers band trio—began touring as late-teens, playing golf was a great way to "connect" during the days. It became a pre-show ritual.
"We try to route our tours so we can play great courses," he said. "It sounds like a joke, but it's not. That's part of the beauty of being a traveling musician. Everyone in our team, our band, connects [through golf]."
His dream day out on the golf course? He said it would have to be at PXG's Scottsdale National Golf Club (his "favorite place in the world," which he and his wife Priyanka Chopra Jonas frequent), before listing off his dream foursome, with hardly a second of hesitation: Tiger Woods, Barack Obama, and Adam Sandler—in character as Happy Gilmore, of course.