The Loop
Nick Faldo withdraws from Champions Tour event with elbow injury
After a good experience in the British Open at Muirfield in July, six-time major champion Nick Faldo decided to come out of the CBS television booth long enough to play a smattering of Champions Tour events. His best laid plans came undone at the SAS Championship when he had to withdraw after hitting his tee shot on the 13th hole at Prestonwood CC in Cary, NC, with an elbow injury.
Playing in last year's PNC Father/Son Challenge, Faldo got a pretty good idea of all the broken bits and pieces. "That's when I discovered all my injuries, tears in my shoulder and all sorts of things," said Faldo. "I had a really good rehab but I've got a tear in my capsule in my left elbow."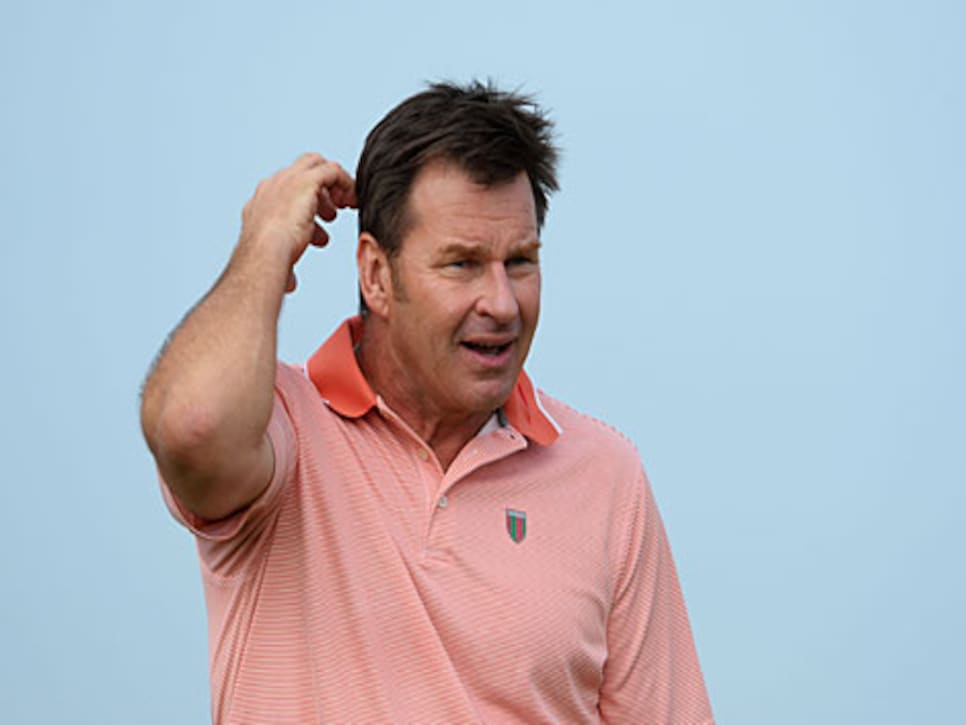 After making a simple forward gesture with his putter on the sixth green, Faldo felt the elbow flare up. He tried to play but couldn't continue after losing tee shots straight left on the 10th and 13th holes.
"I really wanted to play. I was really looking forward to it, gearing up to do this. But this is a bad one," said Faldo. "I can't hit the darn thing. You don't know whether you're going to flinch and hit it left or right. Tournament golf asks a little bit more, doesn't it?"
The only thing Faldo will be able to do is rest the injury and, "be sensible," he said. "So, we'll see how sensible I am."