The Loop
Nick Faldo on Tiger Woods: 'Did you get a hug? I just missed out on my hug'
CBS' Nick Faldo appeared with Rich Lerner on Golf Channel's Live at the Masters Thursday morning and was asked about Tiger Woods' and the importance of his first round.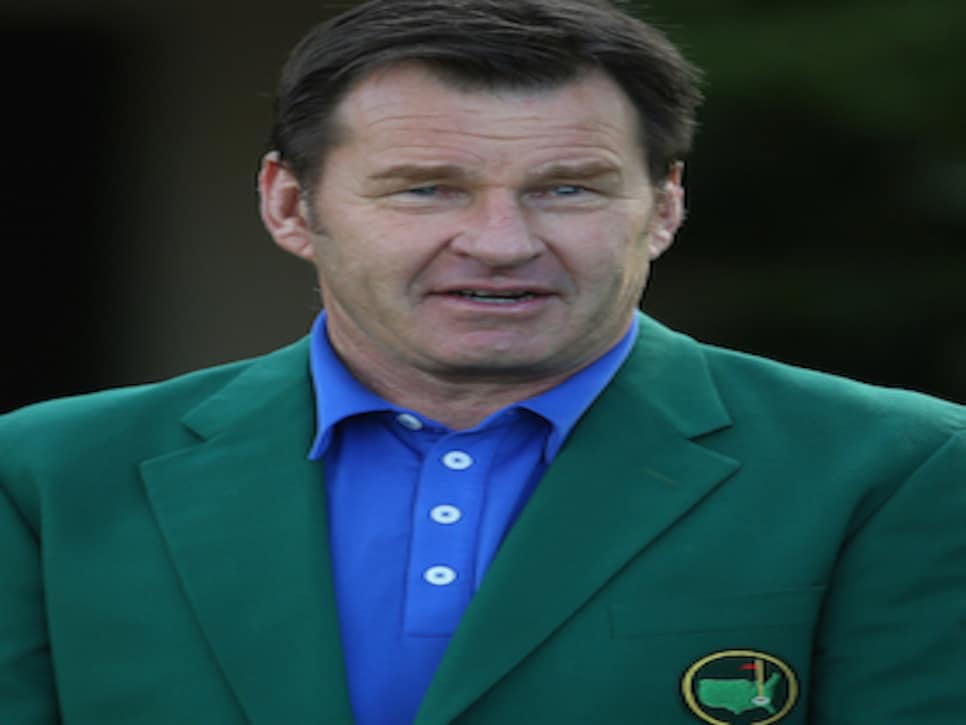 "It's huge, isn't it," Faldo said, "after the multitudes of all the buildups, and arriving here with this new personality? Did you get a hug? I just missed out on my hug. I can't imagine why.
"We all saw where [his game] was two months ago. This is the biggest thing. It was a sensible decision for him to come to Augusta. This is an inner sanctum for him to be able to go out and play. But it's a serious test out there. We're all going to look with bated breath when he misses a green and has one of those scary chip shots up over the bank and down the other side. Let's wait and see what happens."
Faldo was asked about Jordan Speith, too, and had these observations:
"I talk so much about visualization strengths and you can definitely sense that when he looks at the golf shot he's trying to work the golf ball towards the target," Faldo said. "Some players, when they look at it, they're trying to defend from doing it — I don't want to go this way and I don't want to go that way, looking at the trouble.
"You definitely get the image that, right, there's the flag, this is the shot, how do I work it, where do I land it to get to home the golf ball in close.
"The other great quality he has, which was a very impressive stat for a rookie of the year, he led the tour in holed putts from outside 20 feet. You have no local knowledge because you're a rookie. That means you're a helluva green reader. That means the very first time you look at a green you can read it really well. And he obviously has a decent stroke to brush it in."