The Loop
Nick Faldo notes Jordan Spieth 'doesn't like to be rushed, does he?'
Jordan Spieth, for all his upside, does seem to have a tendency to dawdle, as CBS' Nick Faldo (on ESPN) noted at the outset of Spieth's back nine in the Masters on Friday.
"He doesn't like to be rushed, does he?" Faldo said as Spieth was sizing up a long birdie putt on the 11th hole. Recall the Abu Dhabi HSBC Golf Championship earlier this year, when Spieth was assessed a slow-play penalty under the European Tour's initiative to get players to pick up the pace
Meanwhile, Spieth's group that included Paul Casey and amateur Bryson DeChambeau at Augusta National on Friday was officially put on the clock, requiring they pick up the pace.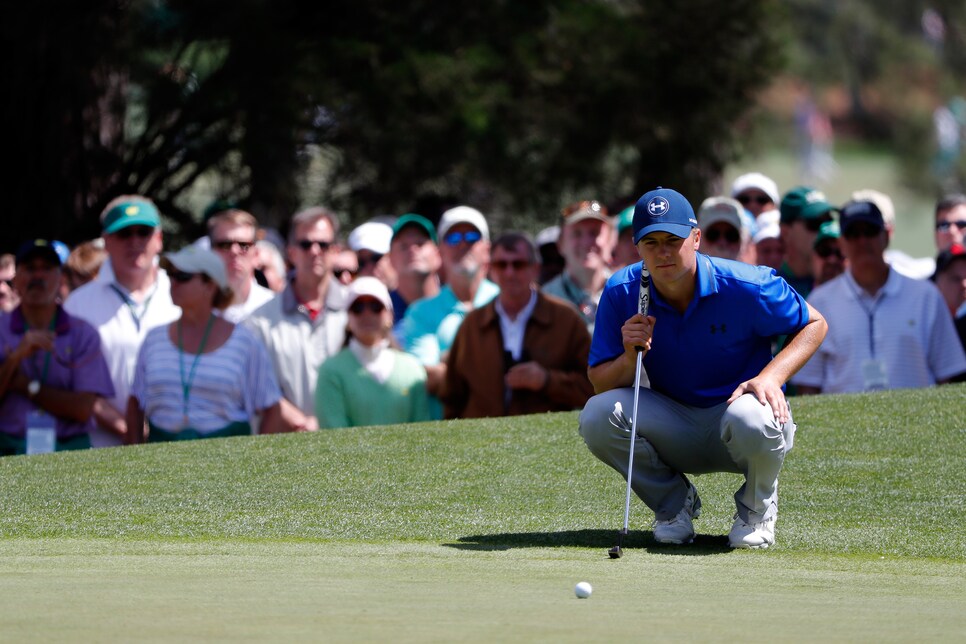 When Spieth was preparing to hit his second shot into the 11th green, he had appeared to be attempting to wait out the gusting wind.
"He wanted to wait for the gusts on the top of the hill," Faldo said. "You can't do that. You've got to crack on and take what you get."
And when Spieth was preparing to hit his par putt there, Faldo said, "the German meaning for Spieth is speedy and successful. The speed is a tricky bit."
Faldo was not making that up. At ancestry.com, it reads, "Spieth Name Meaning nickname from Middle High German spuot 'successful,' 'speedy,'"