The Loop
Nick Faldo has perfect response to Greg Norman's dagger at golf announcers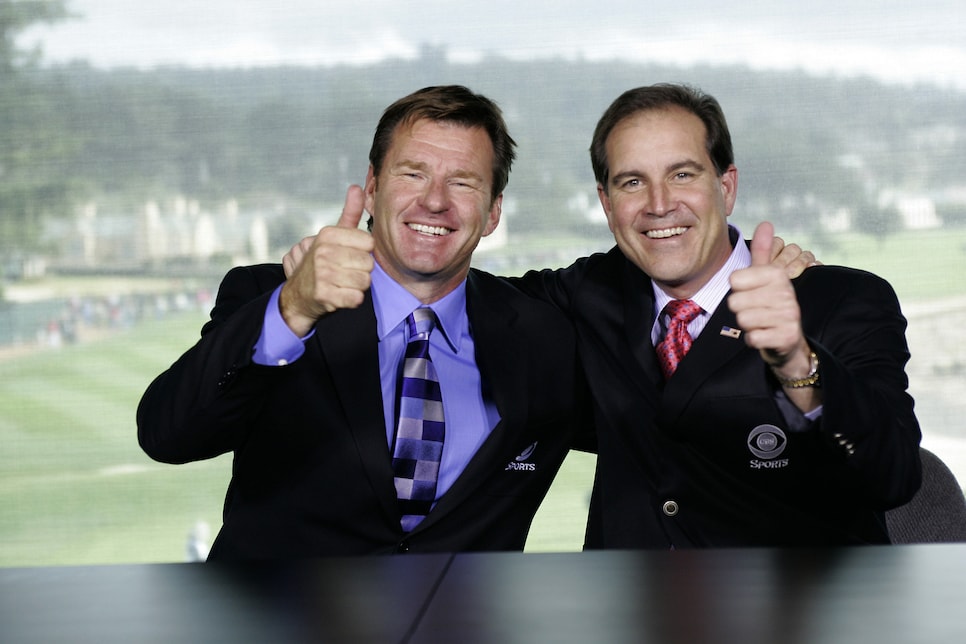 On Saturday, the six-time major champ had the perfect response to Norman's (pretty random) dagger at golf announcers. Norman had penned a column titled "Golf has to change with the times" earlier this month on worldwide.golf. The reason for the piece was to promote his new business venture with Verizon and give his opinions on growing the game. But that included Norman taking on the sport's talking heads in his final point.
One thing I find far from appealing is the quality of some of the commentating on TV. They're as boring to listen to as it is to watch boring golfers play. You get that constant monotone voice: everyone hits a great shot, nobody has an opinion, nobody wants to upset the applecart, and everyone's got the greatest short game in the world.
When I was in the gym watching The Masters on TV last month I turned the sound off and listened to my favourite music and simply cranked up the volume.
Ouch. Here's how Faldo responded on Twitter:
Of course, the irony here is that Norman's stint in the booth lasted just one year. After being a splashy hire by Fox for their newly acquired U.S. Open coverage, Norman worked the 2015 event at Chambers Bay and then was quickly replaced in the booth by Paul Azinger.
Not surprisingly, fans were quick to rush to Faldo's support:
It seems like Faldo had a good laugh at Norman's barb as well.