Celebrity Golfers
This NHL legend played 54(!) holes of golf the day before a Game 7 of the Stanley Cup Finals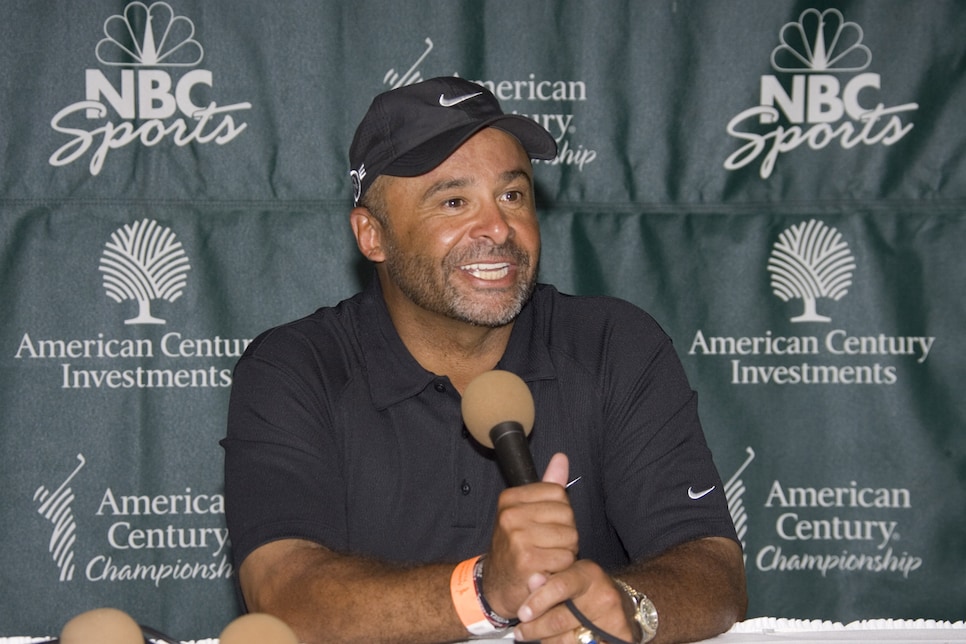 Admittedly, I don't write a lot of #Pucks content for The Loop, but I can get down with Grant Fuhr. That's because I fondly remember playing with his Buffalo Sabres teams in NHLPA '93 for SEGA Genesis. Pat LaFontaine, Alexander Mogilny, Dominik Hasek as the backup goalie to Fuhr—what a squad!
Anyway, when The Great One calls you the "greatest goalie ever," that's legit. But I can really get down with Grant after hearing this story about what an avid golfer he was during his playing career.
We've all heard the stories about Michael Jordan playing golf the day of NBA Playoff Games, but what Fuhr did ahead of Game 7 of the 1987 Stanley Cup Final is the stuff of legend. Fuhr, a familiar face if you watch the Lake Tahoe celebrity golf tournament every summer, was asked about the rumor he had played 54(!) holes the day before on Barstool's Spittin' Chiclets podcast this week. And, well, he confirmed it's true. Have a listen:
Good lord, that's a lot of golf. I'm sure he was riding in a cart, but still, what a heroic effort by this NHL Hall-of-Famer. Grant Fuhr is officially my favorite hockey player ever. Although, that's not really saying much.
Of course, making the story even better is that Fuhr came through in that deciding game by stopping 19 of Philadelphia's 20 shots in a 3-1 win that gave the Oilers a third Stanley Cup in four seasons.
Fuhr, Gretzky & Co. would add two more titles before that dynasty was broken up. Oh, man. Now that would have been a fun team to play with on SEGA Genesis.