Pucks and Putts
Who are the best and worst NHL golfers? These retired hockey stars answer our rapid-fire survey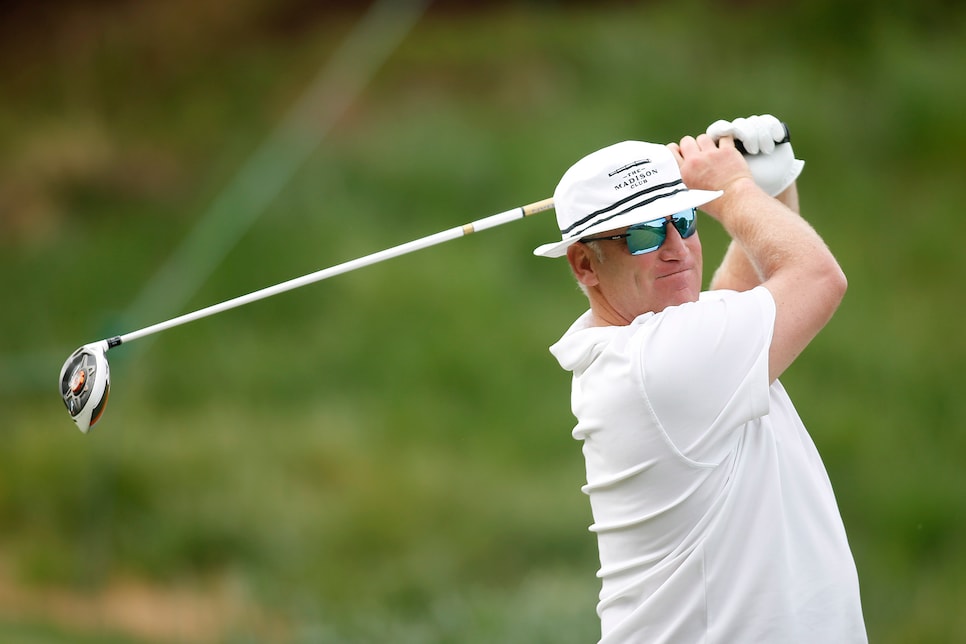 Hall of Fame right wing (and 1.4 index) Brett Hull
Isaac Brekken
The Stanley Cup Finals are underway (Game 2 is Monday night on TNT), and for the Vegas Golden Knights and Florida Panthers, the biggest drawback to extending the hockey season into June is their golf season gets delayed as a result.
A worthwhile trade-off? No doubt. But for every other NHL player, a retreat to their favorite (unfrozen) setting comes as a decent consolation for falling short. There is arguably no more passionate group of golfers than professional hockey players. In Golf Digest's most recent ranking of the best professional athlete golfers, we counted 18 NHL players with handicap indexes of 2.0 or better, with dozens of retired players now satisfying their competitive fix through competition as elite amateurs.
In honor of an NHL finale that features two particularly golf-friendly cities, we polled a group of former stars — Hall of Fame wing Brett Hull; former American standout Keith Tkachuk (whose son Matthew is a playoff MVP candidate for the Panthers); two-time Stanley Cup-winning forward Shawn Thornton; and veteran defenseman and podcast host Ryan Whitney — about the NHL's golf culture, the best and worst golfers in the league, and which team they wish they played for just for the golf.
What is the better golf trip – Las Vegas or South Florida?
Brett Hull (right wing for Calgary Flames, St. Louis Blues, Dallas Stars, Detroit Red Wings, Phoenix Coyotes; 1.4 handicap index): South Florida
Keith Tkachuk (left wing for Winnipeg Jets, Phoenix Coyotes, St. Louis Blues, Atlanta Thrashers; 11.3 index): South Florida
Ryan Whitney (defenseman for Pittsburgh Penguins, Anaheim Ducks, Edmonton Oilers, Florida Panthers, 0.4 index): South Florida

Shawn Thornton (wing for Chicago Blackhawks, Anaheim Ducks, Boston Bruins, Florida Panthers; 10.1 index): South Florida
What is the best road city for golf of any NHL city?
KT: Scottsdale. Places like Whisper Rock are unreal. The course and clubhouse are top notch.
Who is the best golfer among NHL players you've ever played with?
BH: Either Dan Quinn or Norm Maciver
KT: Mike Dunham. I saw him shoot even par in flip flops!! Impressive!
RW: Ray Whitney (no relation)

ST: Michael Ryder
Who is the greatest hockey player you've played with who is also a mediocre/bad golfer?
BH: Chris Chelios

KT: Doug Weight. He's great friend but he stands over the ball way too long.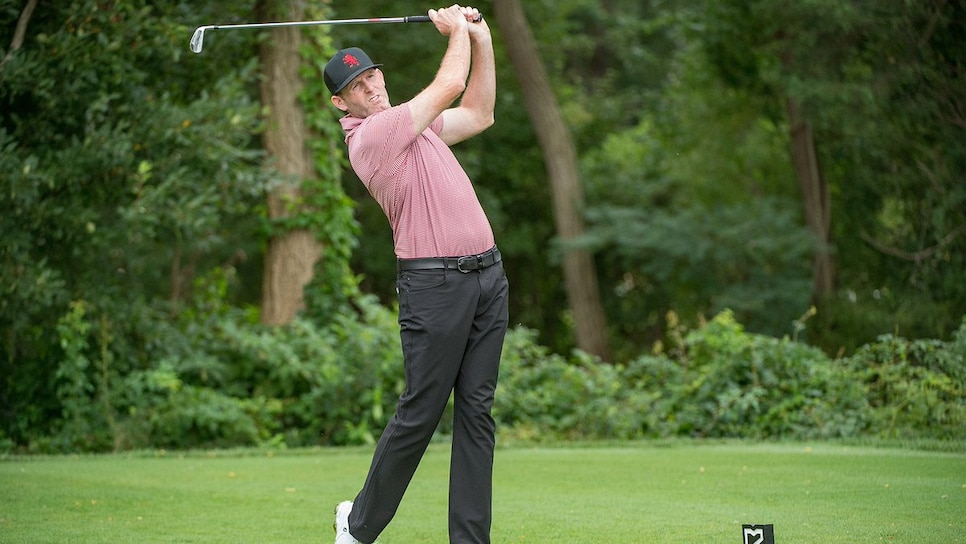 Which teams in your NHL career have/had the best golf traditions or golf culture?
KT: Phoenix Coyotes — myself, Jeremy Roenick, Craig Janney, Bob Corkum, Mike Stapleton, Dallas Drake had some fun times together on and off the course.
RW: Anaheim Ducks

ST: Boston. We played a lot of golf together and a few of us were members at the same club, Ferncroft Country Club.
What would be more daunting: a penalty shot/shootout attempt against the best goalie of your era or a six-foot putt with significant money on the line?
BH: A six-foot putt with significant money on the line
KT: A penalty shot against the best goalie of my era
What NHL team would you want to play for purely for the golf opportunity?
ST: Boston or the Islanders if you include the off-season. Florida is tough to beat purely during the hockey season.