The Loop
NFL star Tony Romo's fallback plan was to be an assistant golf pro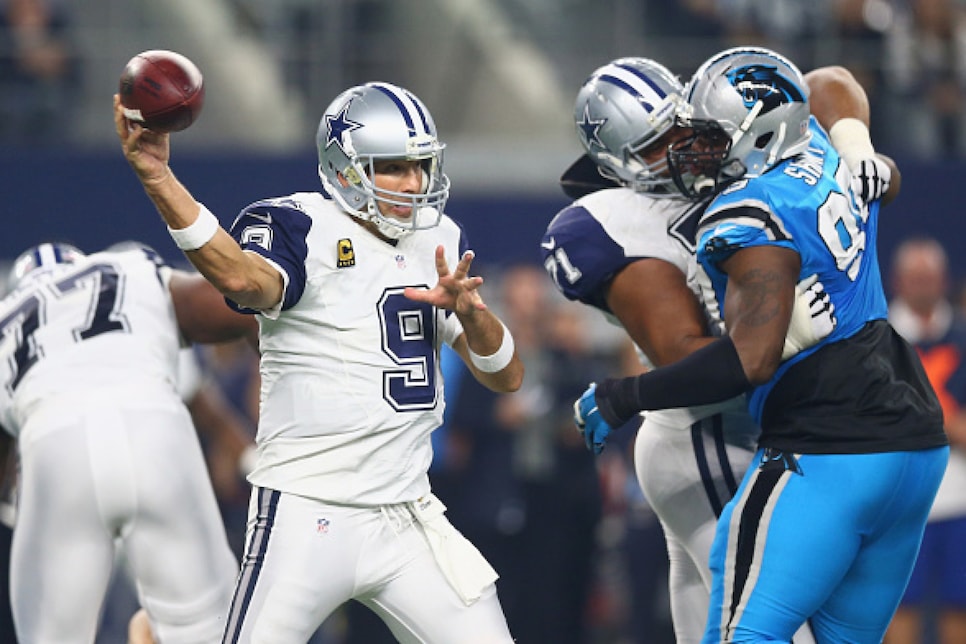 It's tough to picture Tony Romo doing unglamorous tasks like shagging range balls and stocking a pro shop after him having one of the most glamorous jobs in sports for so long. But apparently, that was closer to happening than you probably realized. Tony Romo the assistant golf pro? It almost happened.
Golf News Net spotted an interview Romo gave to the Dallas Morning News in which he talked about a time where his NFL career was anything but a certainty. Here's Romo describing what he was going through during his second training camp when he was in the precarious position of being the fourth quarterback on the Dallas Cowboys depth chart.
"That's when I sat in bed and I just prayed to the Lord, and this was a very defining moment for me," Romo said. "I was like, 'If I'm not meant to be the quarterback here or play quarterback in the NFL, that's fine. Then I'm going to go back and be a really good assistant golf club professional back in Burlington, Wisconsin.'"
After putting his mind at ease with that thought, Romo picked it up in practice -- and got an unexpected break.
"I started throwing the ball 10 times better, but it was just fast, it was aggressive. I didn't worry about the results," he said. "All I worried about was being at my best and just letting it go. You know what, a couple days later, Quincy Carter gets cut for reasons unknown, I end up making the team and the rest is history as they say."
RELATED: The NFL's best golfers