The Loop
Next Stop: Golf in New York
With sticks out, golfers in New York stick out. In the 16 years of living in Manhattan and Brooklyn, I've jumped shuttles, caught the subway and hailed cabs while carrying clubs. It's not easy, it's not cheap, and yet it's also not unusual to see a golfer navigating all that is Manhattan. I saw this golfer last Friday, waiting for the N train going from Times Square to Union Square: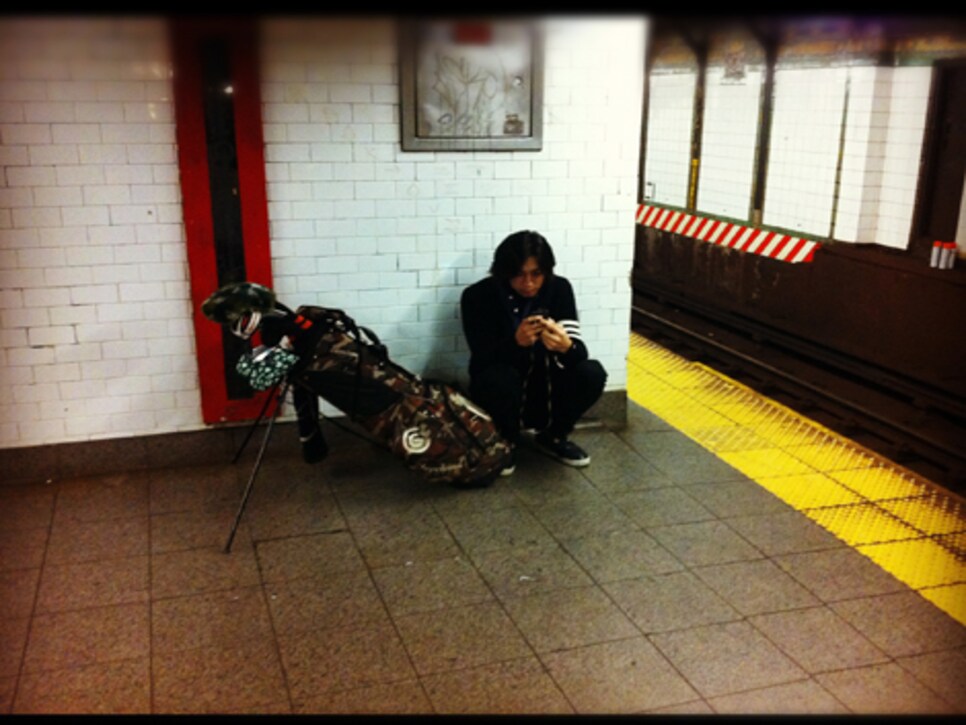 He was listening to music, and I was in a hurry, so with not much more than a nod of appreciation for his dedication, we went our separate ways.
There are roughly eight million people living in New York City, so it was more than a ridiculously crazy coincidence to see my avid golfing friend again on Monday: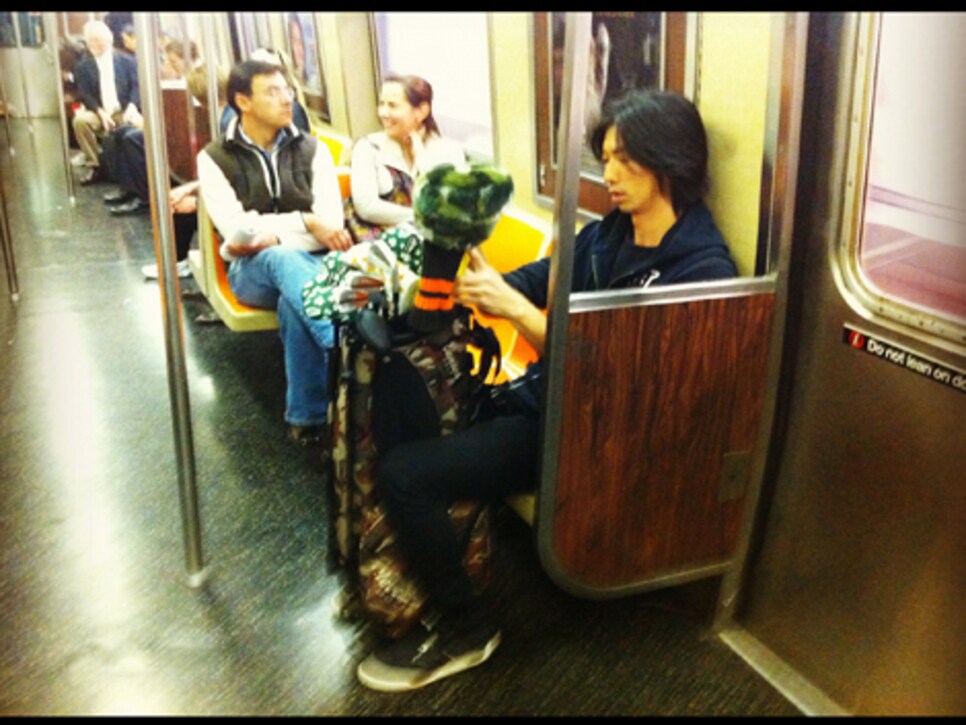 Golf on Friday and Monday afternoons? Who does this guy think he is -- me?!
Meet Masayuki Furuya, 30, a recent graduate of Berkeley College, with an emphasis in fashion.
"I'm looking for an internship," says Furuya. "But right now, I play golf."
He doesn't have a handicap, but this self-proclaimed 80s shooter has been playing since he was 10, and playing a lot more since he moved to New York, which was four years ago.
I asked him if he thought golf in the city was tough and expensive.
"It's cheap and convenient."
I stand corrected. Clearly he's more avid than most. Although it's $30 for 113 balls ($.26 cents per ball) to use the four-tiered driving range at Chelsea Piers, which is on the West Side of the city, Furuya plays most of his golf at__Dyker Beach__ in Brooklyn ($47 to walk on weekends; $31 during the week).
Furuya lives near Penn Station, and this is his 50-minute commute: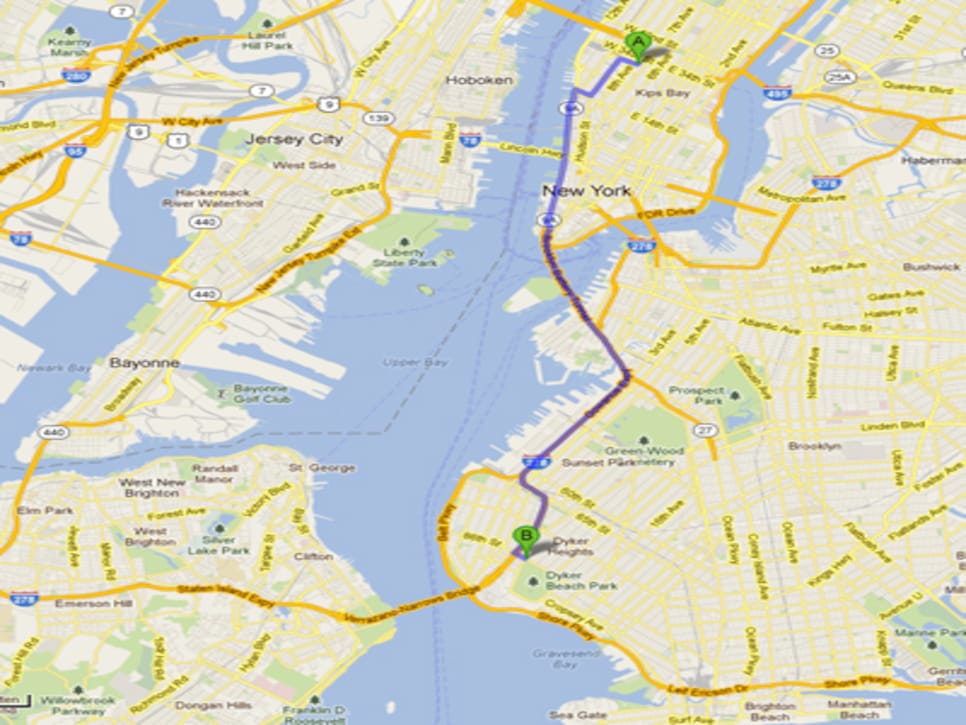 He takes the R Train, which drops him a four-block walk from the Dyker Beach pro shop. Over 100 years old, and one of the most played courses in the country in the 1960's, in 1972, Dyker Beach is where Earl Woods learned to play golf.
I played it in 1998. Haven't been back since. Couldn't stand the commute.