The Loop
Jordan Spieth to share locker with Arnold Palmer at Augusta National
Jordan Spieth is the new prince of golf. Apropos, then, that he's sharing a locker at Augusta National with the King.
According to Golfweek, Spieth returned to the hallowed grounds for the first time since winning the Masters, playing rounds with his father last Thursday and Friday. When entering the Champions Locker Room, the Texan found a pleasant surprise.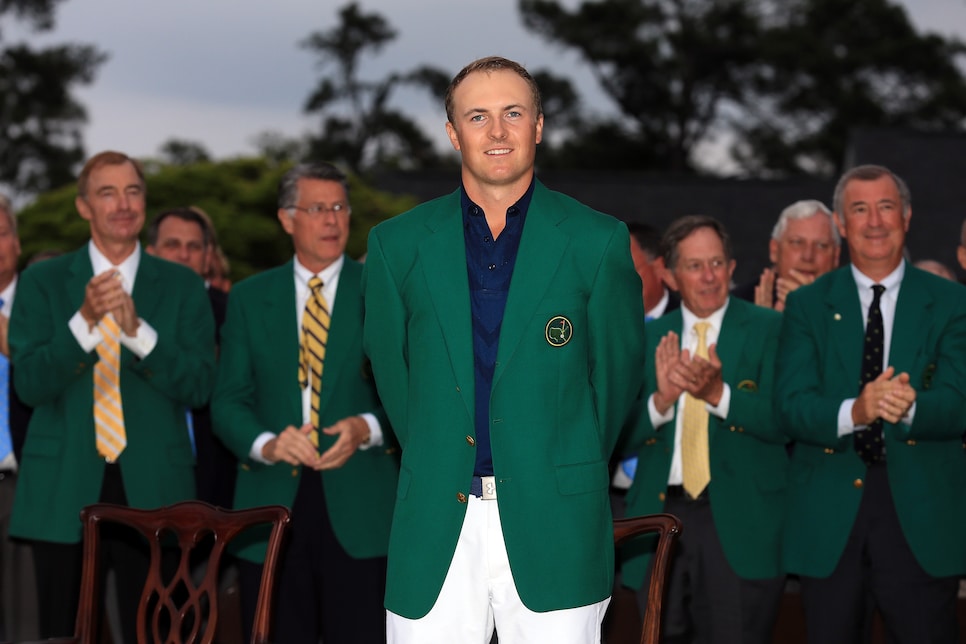 "I walked up to see who I was with, and I share a locker with Arnold Palmer," Spieth told Golfweek. "So it was a very special moment there."
It seems like an odd pairing: The conservative, consistent Spieth with the godfather of go-for-broke play. Of course, as we recently saw with his Happy Gilmore swing, perhaps Spieth is ready to unleash his aggressive side.