The Loop
New York Mets manager uses golf analogy to explain the Matt Harvey mess
If you live in New York or follow baseball at all, you've probably heard about the controversy involving superstar Matt Harvey, super agent Scott Boras, super surgeon Dr. James Andrews, and the Mets. If you haven't, here's a quick rundown.
Harvey has returned this season after sitting out 2014 to recover from Tommy John surgery. He's pitched well, but recently, his agent and his doctor reminded the Mets of the 180-innings limit proposed before the season started -- in other words, before anyone expected the Mets to make the playoffs, which they are all but a lock to do. Boras is trying to protect his client from throwing away a potential $200-million-plus payday in a few years, and Harvey didn't endear himself to fans by indicating he might not pitch as much down the stretch and in the postseason. It's created a distraction and a tricky situation for a team that finally has something to be hopeful about after years of misery.
Anyway, on Sunday night, Harvey was brilliant through five shutout innings against the inter-city rival Yankees, but manager Terry Collins, clearly under some sort of instruction (whether it be by team management, Boras or Harvey), pulled him. The Yankees scored 11 runs in four innings off the bullpen to win the latest Subway Series. A frustrated Collins explained the decision to use Harvey in short stints rather than just give him more days off in between starts as the team gears up for the playoffs.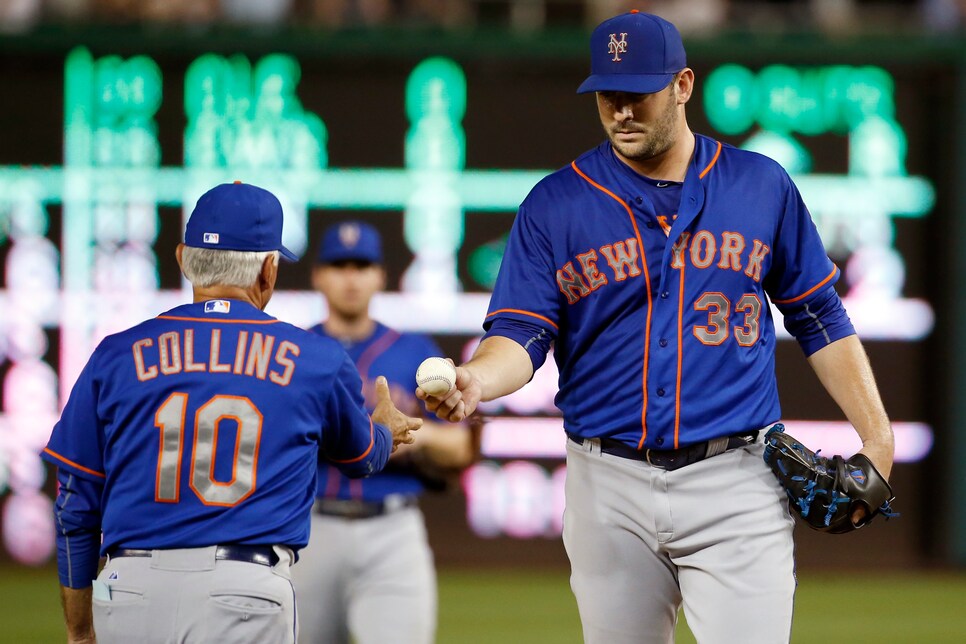 "For me, the only way to stay consistent is get him out there," Collins said. "I like to play golf -- the more I play, the better I play. If I play every 15 days, I'm not worth a damn. So I'm gonna try to keep him out there and keep him consistent."
Makes sense to us, Terry. Nine six three holes is better than nothing. And at least, if the plan doesn't work out and the season ends sooner than you'd hoped, you won't have to worry about only getting to play golf every 15 days.