Are You Sitting Down?
The Knicks being good while the Yankees suck has made this impossible-to-believe stat a reality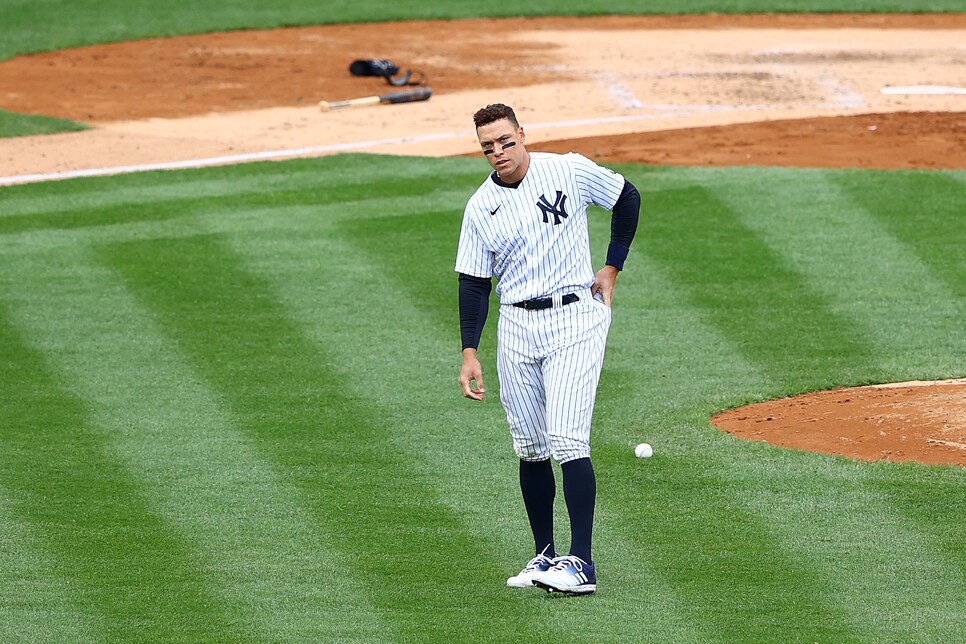 For the last two decades, fans of the New York Yankees and New York Knicks have always been able to count on one thing: the Yankees. As for the Knicks, save for a decent Carmelo Anthony-led run, they have been a massive disappointment in the 2000s and 2010s.
As if we needed further proof 2021 was already off the rails, that has completely flipped in the last two weeks. Right now, Knicks-Yankees fans have only the Knicks to count on. They've now won six straight, which has vaulted them to the 6 seed if the playoffs were to start today. Julius Randle is a borderline MVP candidate, and former No. 3 overall pick RJ Barrett appears to be making the proverbial leap. Hell, according to the internet, Zion Williamson will be wearing orange and blue in no time (0 percent chance this actually happens, but we can dream).
As for the boys in Pinstripes, they are down BAD. One of the preseason World Series favorites, they are currently sitting in dead last in the American League at 5-10. Five straight losses will do that to ya. In addition to sending them to the basement, the five-game losing streak has also made this impossible-to-believe stat a reality (this is where the Knicks come in):
Jaw on the damn floor. I mean, it makes sense given how consistently good the Yankees have been and how consistently bad the Knicks have been. I'm sure the very opposite—Yanks winning five in a row and the Knicks losing five in a row—has occurred on multiple occasions, but seeing it in reverse is a legitimate stunner.
The question is, how are you supposed to feel about this as a Yankees-Knicks fan? It's basically the Larry David questioning to go with his people or to the chicken place GIF from "Curb." On one hand, you've got the surprising Knicks, who aren't going to the NBA Finals but have proven to have changed the culture and appear to be building something. On the other, you've got the World Series favorite Yankees losing in the same manner they've lost in the playoffs year in, year out, and if it keeps up the championship window is officially closed and it might be time to blow it up. What an odd situation all around.