The Loop
New York Knicks center moonlights as "Bar Mitzvah Man"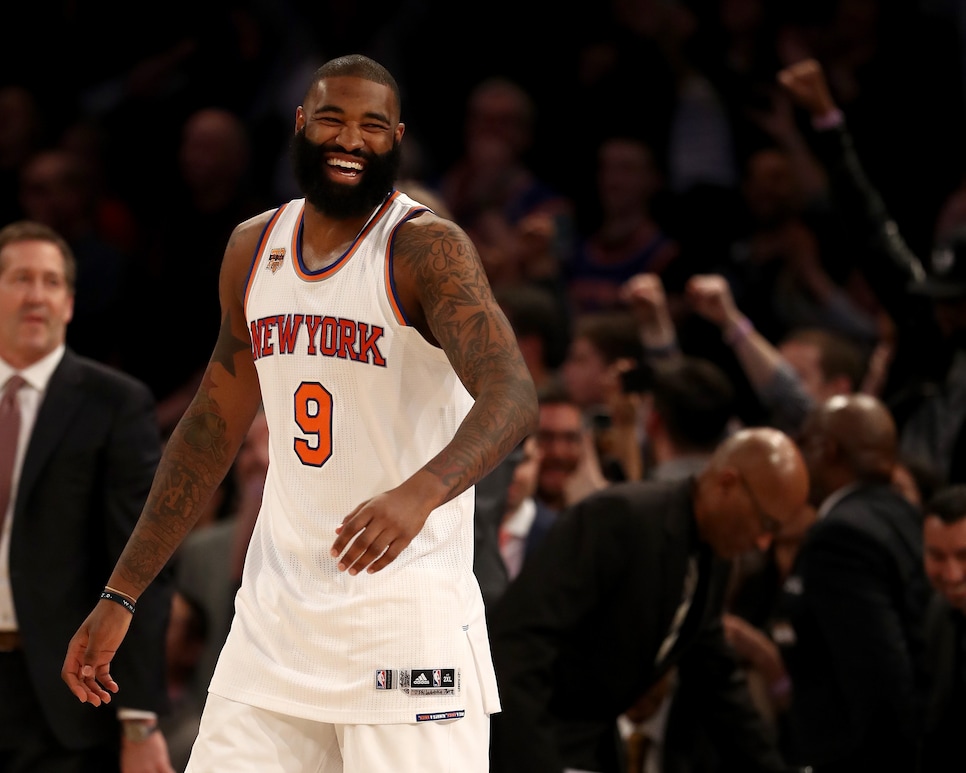 Despite averaging just 16 minutes a game, Kyle O'Quinn pulls in $4 million for his services to the New York Knicks. Even against the price-gauging Big Apple backdrop, that's a lot of cabbage.
But, no matter one's salary, we're all guilty of the side-hustle to make a couple extra bucks. And in O'Quinn's case, that means moonlighting as a Jewish party entertainer.
"The parties are crazy," O'Quinn told ESPN's Ian Begley. "I did one, did two, and the next thing you know, I was just Bar Mitzvah Man."
There's an entire industry on celebrity appearances, a realm the Norwalk State product was introduced to through the bat mitzvah of his agent's daughter. But the 27-year-old isn't just showing up for the check; O'Quinn spends most of his time at the events dancing and joking with the kids.
"A lot of times, I go and I stay longer than I'm supposed to because it's so much fun," O'Quinn told ESPN. "The food's always good. The only thing that gets a little overwhelming is the kids; sometimes they don't listen to the structure of the party and it just gets loose.
"And the [parents] kind of leave it like, 'Kyle, you deal with it.' And it's kids saying, 'Selfie, selfie, selfie, snapchat, what's your snapchat?' But once you get that out of the way, it's fun."
Kind of puts that chocolate fountain at your office party to shame, doesn't it?