The Loop
New Willy Wilcox-DraftKings deal shines light on blurry line between golf and gambling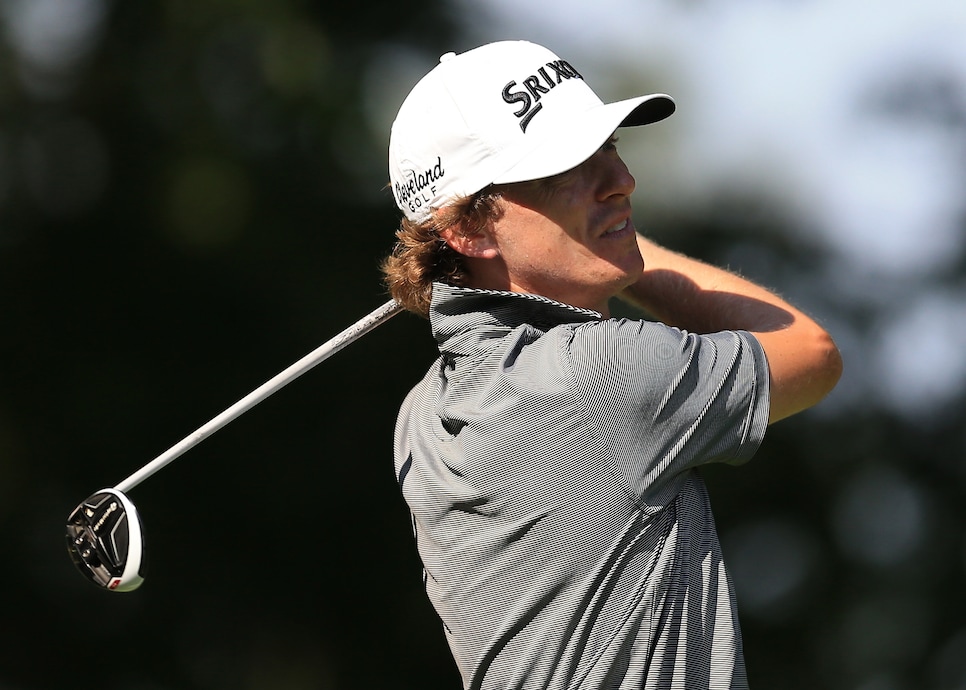 PALM BEACH GARDENS, Fla. -- Golf and gambling go way back, long before Phil Mickelson's legendary Tuesday money games on Tour, or Titanic Thompson reportedly taking $30,000 off gangster Arnold Rothstein, the man behind the infamous Black Sox scandal of the 1919 World Series, in an epic golf match.
Betting has been woven into the fabric of the sport forever.
Is it possible the PGA Tour will soon try to get a piece of the action? With all four major sports leagues -- the NFL, NBA, Major League Baseball and NHL -- already having agreements with either daily fantasy website DraftKings or Fan Duel it's likely only a matter of when for golf's biggest tour.
On Wednesday, player Willy Wilcox officially signed a deal with DraftKings, agreeing to appear at some events at private functions (golf outings, for example) and in the process becoming the first golfer on Tour to have an official relationship with a daily fantasy sports website.
Players are prohibited from having endorsement deals with gaming companies as well as sites like DraftKings, with the Tour having issued letters to players in 2015 stating as much. In short, they are not allowed to wear their logo, appear in commercials and so on.
For Wilcox's part, he won't have a DraftKings logo on his bag or apparel, and is in no way "endorsing" the company, says his agent Drew Carr -- though Wilcox did excitedly tweet about the new relationship, saying, "So pumped to announce I am officially paired up with @DraftKings! Helping them with some epic events..dream come true see y'all at Pinehurst."
If that's not an endorsement, where exactly is the line? It's a blurry one at best.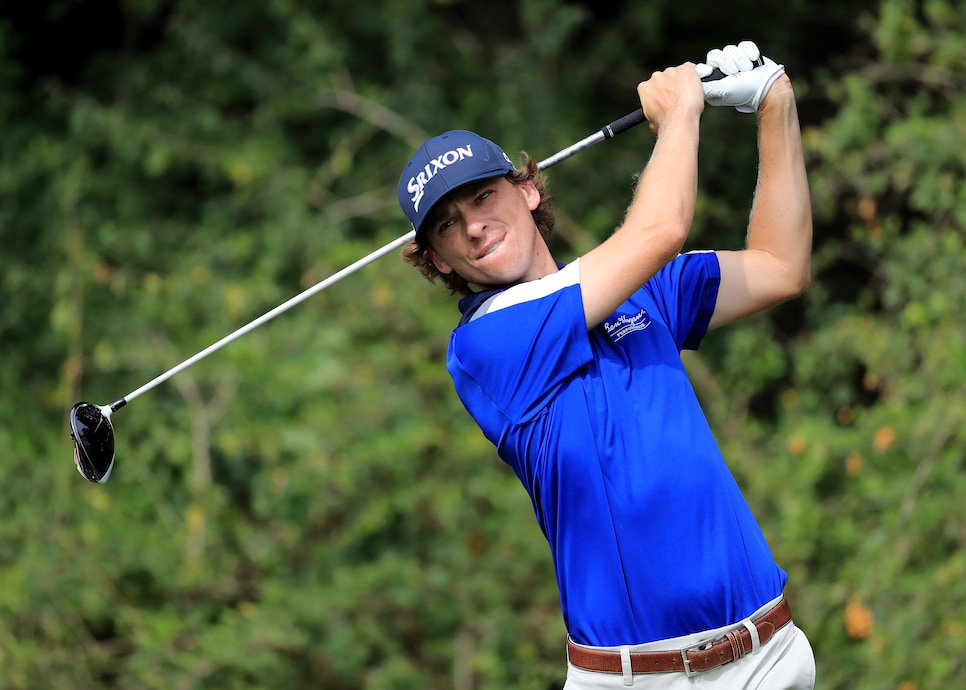 "This is an opportunity that we have carefully navigated for the better part of a year, while keeping in close communication with the Tour," Carr said. "This is not an endorsement of DraftKings, and it is not an endorsement agreement."
Although the creative workaround could be construed as an endorsement of the company by agreeing to appear on its behalf, the Tour doesn't see it that way. However, Wilcox did change the bio section of his Twitter page to read "professional golfer," as opposed to anything associated with the PGA Tour or Web.com Tour.
Association has long been a hot-button word among the bosses who run sports leagues or associations when it comes to gambling -- just ask Pete Rose, Michael Jordan, Art Schlichter or John Daly. DraftKings tabs itself as a "daily fantasy sports contest provider," not as a gambling site, but cash is paid out based on how players perform with fantasy teams competing against one another.
How exactly is that not gambling?
In an individual sport like golf, the outcome of said fantasy contest also lies strictly with the player. There's far too much money and too much integrity to suggest a player would tank simply to win some money on the side. But there have been cases in other sports where the unseemly side of sports gambling has reached the highest ranks.
As for the Tour's potential future business with DraftKings, it did not respond to emails seeking comment, other than to say through spokesman Ty Votaw that players are not allowed to endorse daily fantasy sports websites.
However, by allowing Wilcox to have an "agreement," the tour's position on companies like DraftKings has shifted. According to sources, what was once a sensitive non-starter under previous commissioner Tim Finchem has become more flluid under new boss Jay Monahan.
"It hasn't come up [with players] yet but I think it will in our next meeting [at the Valspar Championship]," said one member of the Tour's Player Advisory Council. "If it's done the wrong way it has the potential to be a murky situation, but that's the farthest thing we want for our sport. If we do it, we're going to do it the right way."
In other words, there's money to be made when it comes to golf and gambling. Just like always.