Seen on tour
First look: Titleist's T-Series irons debuting this week on tour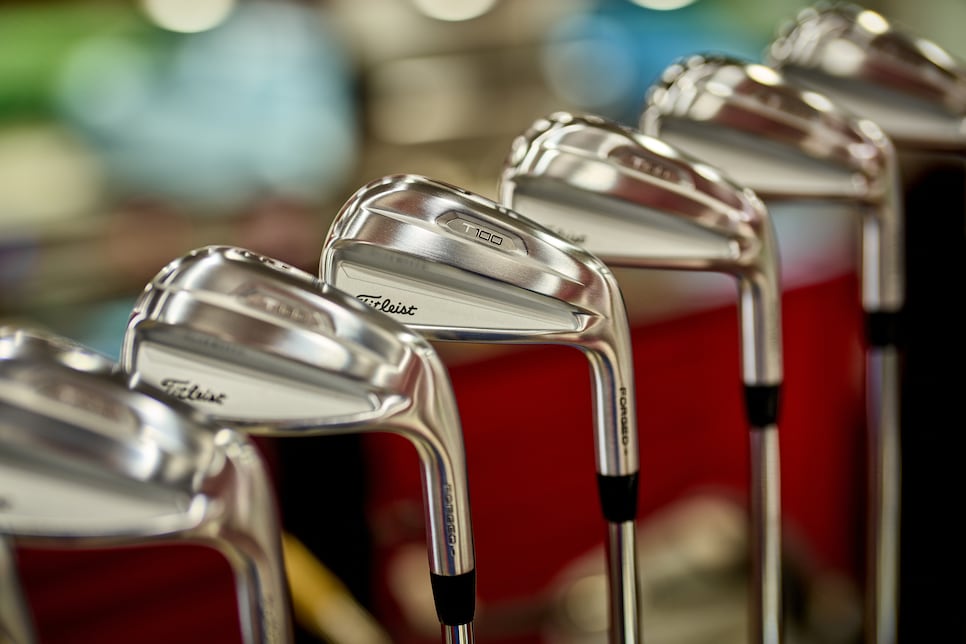 Titleist's cadence in introducing product to its tour staff is fairly predictable so it's little surprise the company is unveiling its new T100, T100S irons and a U505 utility iron at this week's Travelers Championship. According to the company, the new T200 is expected to be released to tour in the coming weeks.
As is its custom, Titleist had little to say about the clubs other than the company's R&D reps are on site to work with players as they test the new products and gather additional feedback.
As the company said in a press release, "Gathering feedback from the game's best players through every stage of the R&D process, and then earning their validation under the pressure of competition over the coming weeks and months across the worldwide professional tours, are critical elements in the development of all high-performance Titleist golf equipment."
Judging from photos the T100 (above) appears to have a much cleaner look in the back with a bar running across the back, and the T100S offers a similar look. The biggest noticeable change, however, is to the T200.
The original T200 featured a spherical structure in the back cavity called "Max Impact," a lightweight silicone polymer positioned directly behind the face's impact area, allowing for a super-thin face. Furthermore, the support improved the way the face gives across a broader area, allowing for more consistency from shot to shot.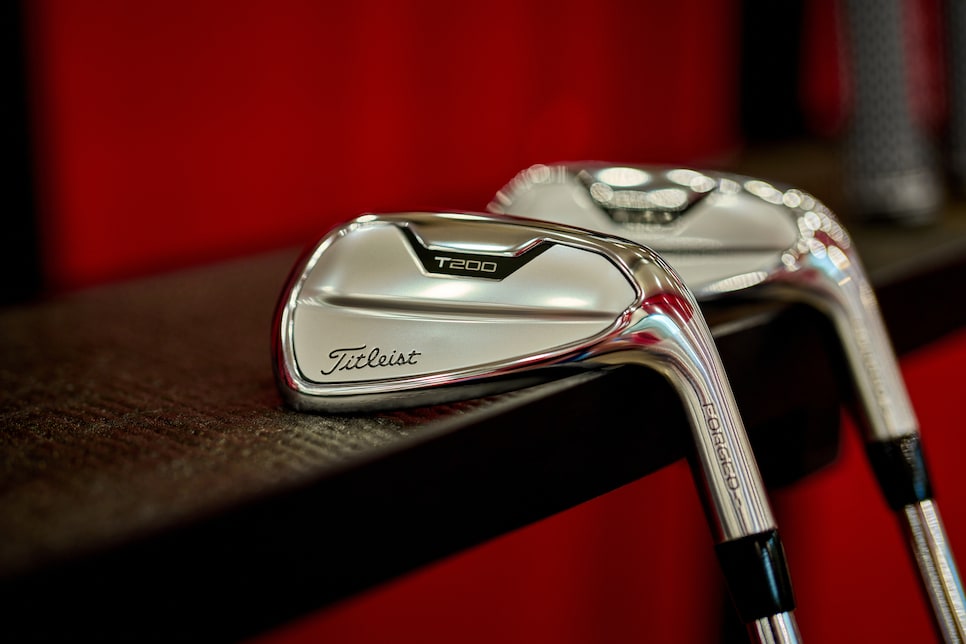 The new T200, however, features no such structure, instead having a clean back that perhaps could offer a hint as to being a different construction.
Regardless of construction, the irons are likely to enjoy widespread use on the PGA Tour as Titleist has won the iron count at every PGA Tour event this season with the T100 irons being the most played single model. Stay tuned.
Find the right club for your game with our new Hot List interactive: