Equipment
New Titleist entry is lightest stand bag in company history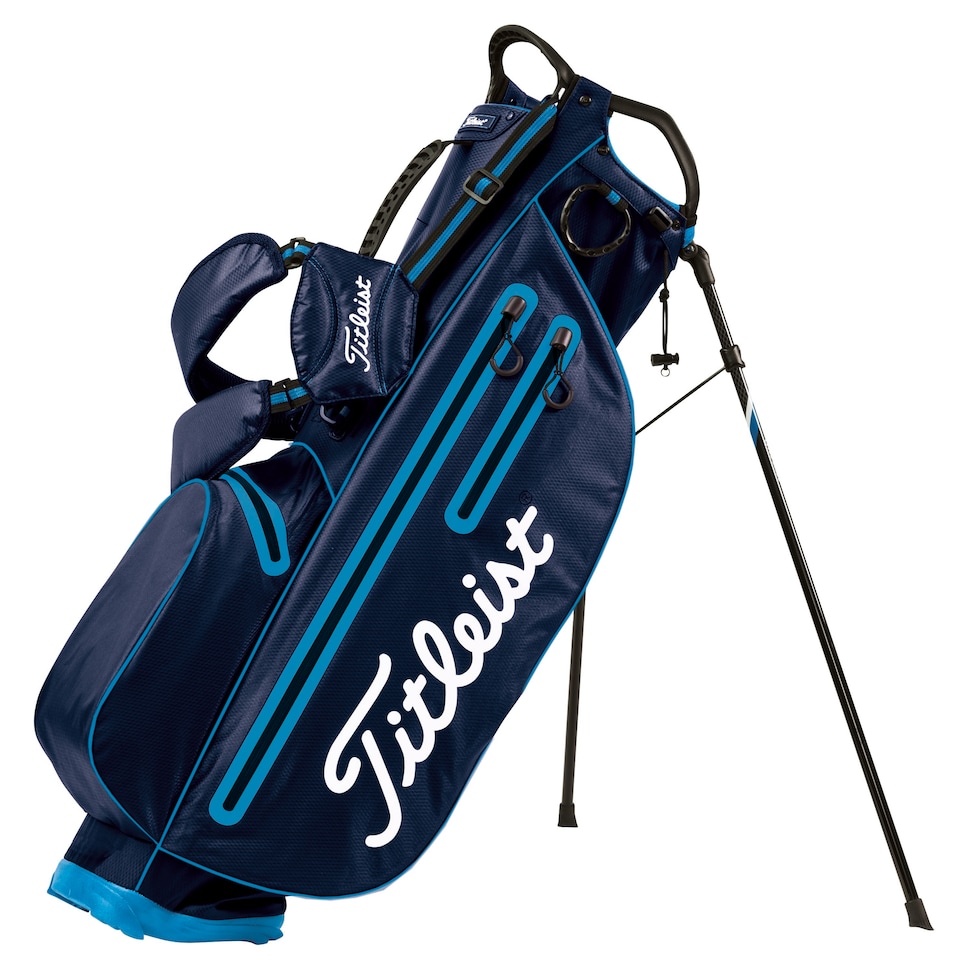 When a company that's been around as long as Titleist announces it's set a new company record, you take notice. That's exactly the case with the company's newest golf bag, the lightweight, waterproof 4UP StaDry.
The 4UP StaDry checks in at just 3.5 pounds, and according to the company that makes it the lightest stand bag in Titleist history. The 4UP StaDry saves weight in three essential areas. First, "performance-grade" aluminum legs reduce weight but stay strong and durable. Second, the stand mechanism is lighter and more efficient at retracting the bag's legs. Third, a new lightweight EVA foam base is resistant to weather and absorption.
But the bag isn't merely another lighter weight entry. It's also waterproof, thanks to a nylon shell and four seam-sealed pockets. The pockets include one for golf balls, a side panel, a full-length apparel pocket and a valuables pocket.
The bag is available in four color patterns and will be in stores this month ($245).