The Loop
New Titleist AP1, AP2, CB and MB irons
"Distance without control is meaningless." That's what Chris McGinley, Titleist's vice president of golf club marketing, recently told the Golf Digest equipment team. With the launch of their new irons, Titleist is striving to provide distance irons that have shot-stopping ability, and maximum forgiveness with workability.
714 AP1 irons ($800 steel; $1,000 graphite; available on November 8)
Titleist has redefined the term "serious golfer" so that it refers not only to scratch players but also to committed golfers who are willing to dedicate time to the game. This year, for the first time, Titleist's AP1 family of irons will be the company's best-selling, and they're the most forgiving. Since forgiveness in an iron is speed (you don't want to lose ballspeed when you mishit a shot), the goal of the AP1 irons is to generate the same amount of ballspeed across the face. Consequently, each iron within the set is designed differently. The long irons (3, 4 and 5) have the deepest undercut cavity (much bigger than the 712 AP1s) with the thinnest faces for more ballspeed, and tungsten weights plugged into the toe for greater forgiveness. Shorter irons have no undercut cavity, thicker faces and no tungsten weights for greater workability. Compared with the 712 AP1 irons, the 714 AP1s have a more blunted leading edge and more camber in the sole to help improve turf interaction, and they're one degree stronger (the pitching wedge has 44 degrees of loft).
714 AP2 irons ($1,100 steel; $1,300 graphite; available on November 8)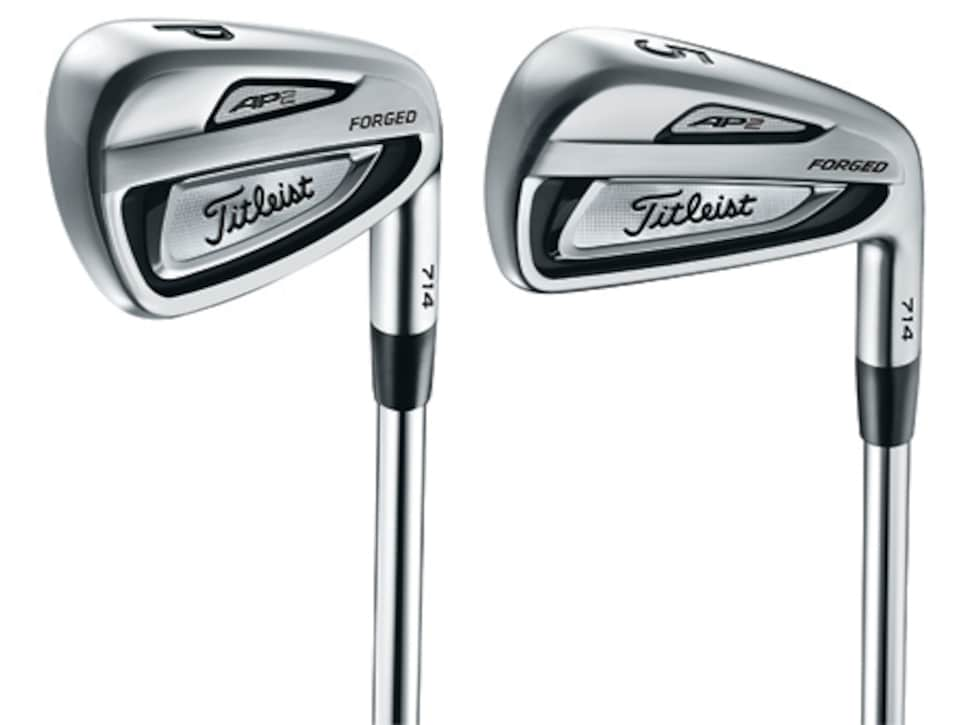 Unlike the AP1s, where blade lengths and topline thicknesses change from iron to iron, the blade length and topline thicknesses among the forged AP2 irons don't change (the head length of pitching wedge, for example, is just as long as the length of a 5 iron). The top part of the face is the thinnest Titliest has ever made (in a forged iron), which saved engineers six grams that they then repositioned around the perimeter of the head for greater forgiveness. Two tungsten weights (one near the toe and the other plugged into the hosel) in every head except for the 8 and 9 irons are designed to further stabilize the club at impact. Compared with the 712 AP2 irons, the 714 irons are one degree stronger (the pitching wedge has 46 degrees of loft).
Jordan Spieth won his first PGA Tour event with new AP2 irons, and Jason Dufner played used them when he won the PGA Championship.
714 CB and MB irons ($1,000 steel; $1,200 graphite; available on November 8)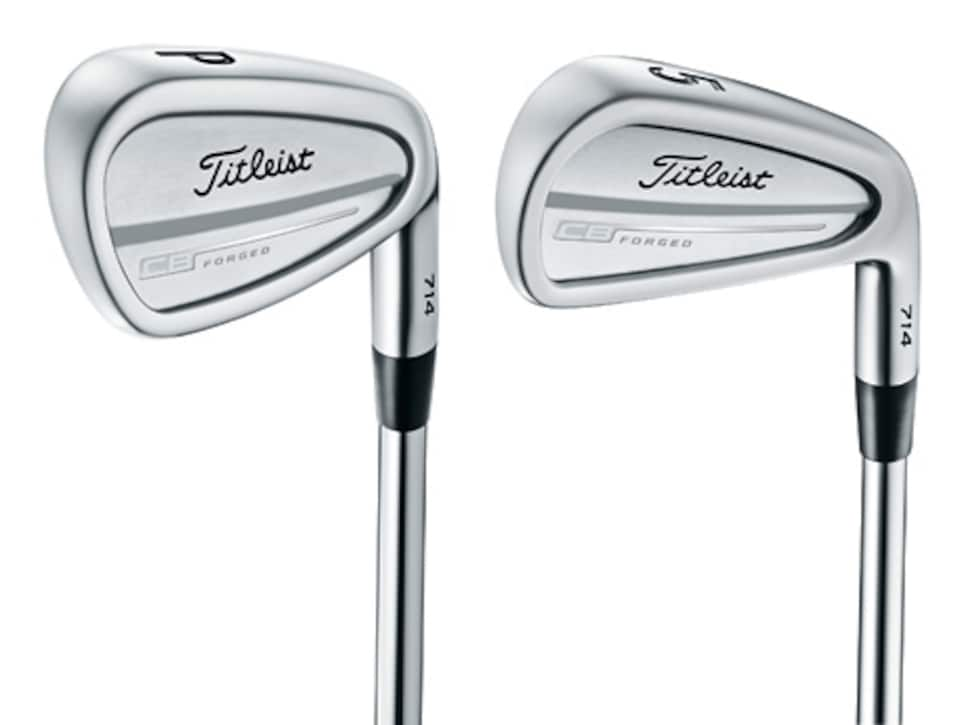 The CB irons (above) are smaller and more workable than the AP2s, and the MB irons (below) are the smallest and most workable among the entire Titleist family. Minimal changes to both irons include a smoother sole width progression through the set (the sole width of every iron is different), and a slightly straighter leading edge for better turf interaction.