The Loop
New stat reveals Aussie as an elite putter
PONTE VEDRA BEACH, Fla. -- Greg Chalmers has always considered himself a good putter, but it's always been something that's hard to quantify. Perhaps that's changing.
According to the PGA Tour's newest statistic, strokes gained, Chalmers is one of the game's elite when it comes to wielding the flatstick. The Australian was ranked No. 2 when the list was released two weeks ago and is currently No. 6.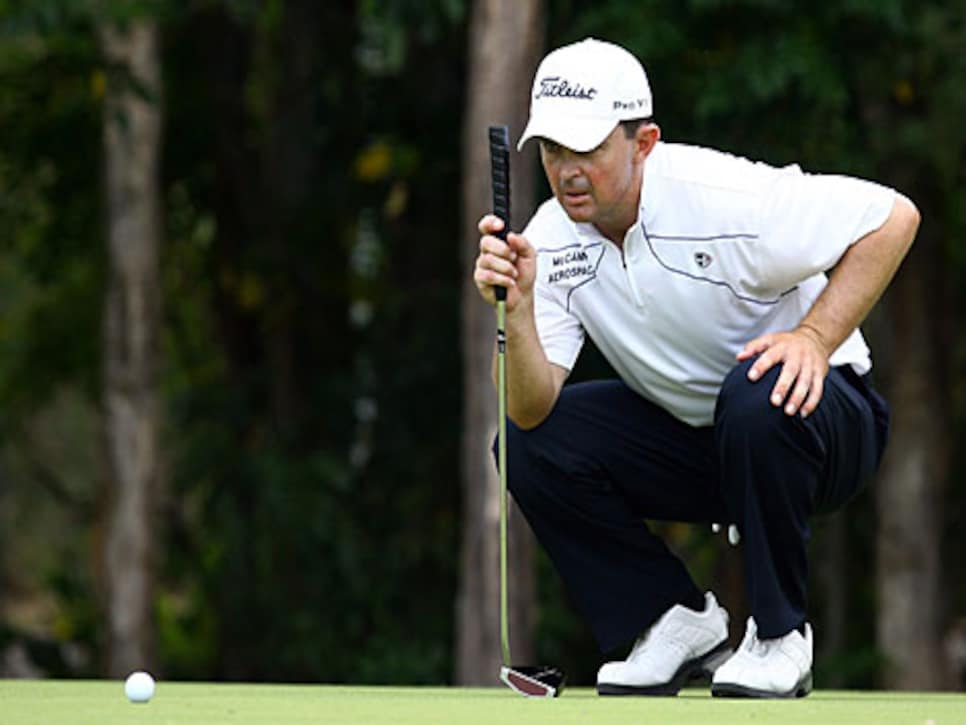 "Usually I have pretty good confidence with my putter, I know what it takes to putt well," said Chalmers, who had heard about the stat, but hasn't looked at it extensively yet. "I was a little surprised to see I was that high up, but I was pleased as well."
The new metric was developed with the help of a team of MIT researchers. Without a scientific calculator handy to break it all down, essentially the stat measures how a player does on every putt versus the average player in the field on the same putt. It's then calculated how much better (or worse) a player has putted in comparison to his competitors to see how he stacks up.
Chalmers putted himself into contention at the Players with a second-round 65. He didn't need any stats to tell himself that he putted worse during a third-round 74 that dropped him out of contention, but he likes the direction the tour is heading with its new form of evaluating performance on the greens.
"It seems like it's a conglomerate of everything we had, it seems to put it altogether quite nicely and it gives everyone an idea of 'wow, this guy's that good, he's picking up shots on the field,' or vice versa that you're that bad that you're losing shots to the field," he said. "I definitely feel that it has a lot of merit otherwise we had so many stats. we had GIR putting and we had how many putts you had, but that didn't reflect how many greens you had, so you really had to get them to mesh somehow and I think they've done a pretty good job."
(Photo: Bradley Kanaris/Getty Images)