The Loop
New PXG 0311XF creates forgiveness in blade-like shape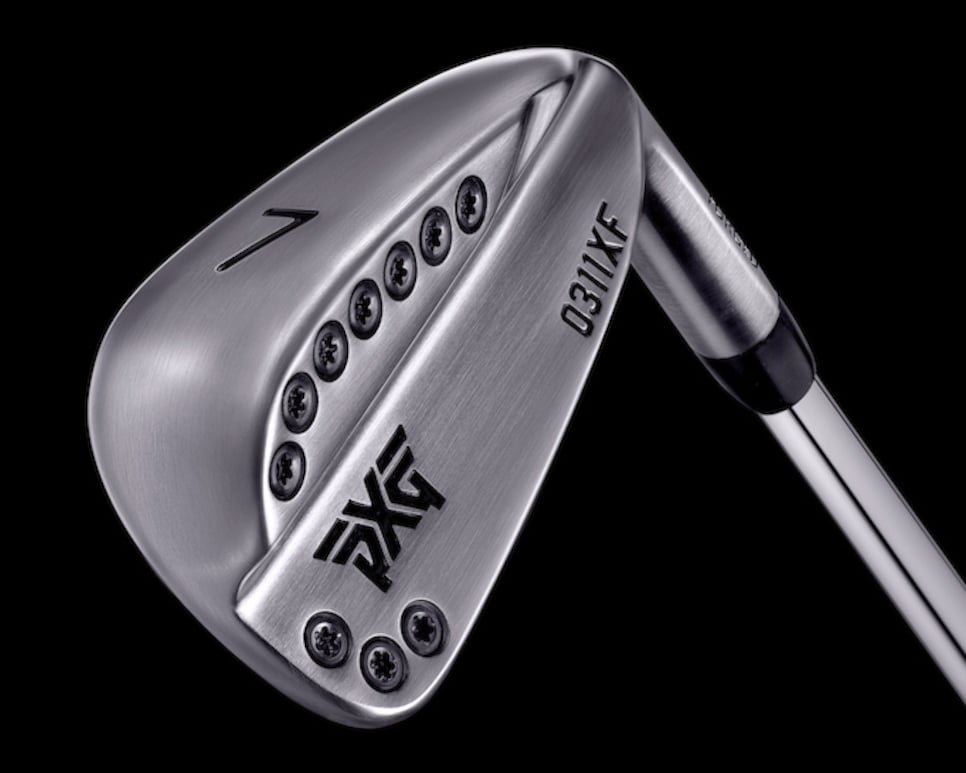 The new PXG 0311XF irons look to fill the lone, looming gap in the surreal excitement over the company's line of near-$3,000-a-set irons. Since their appearance on the market 18 months ago, PXG's irons have had a better players blade look to them, even though they were a completely hollow design that benefited from an ultra-thin, fast-flexing face supported by an injection of feel-enhancing thermoplastic elastomer in the internal cavity.
But to broaden its potential audience, could PXG make an iron that provided more forgiveness? The 0311XF is the answer to that question, but it makes the case that forgiveness need not require a cavity-back construction.
Especially if you're not willing to sacrifice feel, and company founder Bob Parsons was clear that maintaining feel was paramount.
As a result, PXG's chief product officer Brad Schweigert said the company's design team pursued a cavity back initially, even made full sets, but scrapped the idea when it did not satisfy the feel the company had produced for its 0311 and 0311T irons, both of which are being played by PXG's staff of PGA and LPGA Tour players.
"I think it's really a statement to how we approach product development in that we really don't cut any corners," Schweigert said.
So instead, Schweigert and PXG lead iron designer Mike Nicolette pursued forgiveness while staying true to the 0311 framework. The result is an iron with a longer blade length (about .180 inches longer from heel to toe), a slightly larger face area, a slightly wider sole and slightly stronger lofts. That leads, Schweigert says, to a center of gravity farther away from the face, a higher MOI (moment of inertia, or stability on off-center hits) and less loss of ballspeed on mis-hits, compared to PXG's original 0311 irons.
The PXG 0311XF features the same maraging steel face insert with a thickness of less than 1.5 millimeters. Welded to a forged body, the design also incorporates tungsten weighting to lower the center of gravity. Compared to the PXG 0311 iron, the face area is about 2 percent larger and the sole is about a tenth of an inch wider. There's also slightly more offset (one-hundredth of an inch) on the 0311XF, and the combination of the lower center of gravity and wider sole creates more dynamic lofting at impact. That's why the 0311XF will feature lofts that are one degree stronger than the 0311 and two degrees stronger than the 0311T.
"It actually created a trajectory that was almost too high," Schweigert said of the 0311XF design. "So to get the optimal trajectory we needed to strengthen the lofts, and then that gives them a little more distance."
The PXG 0311XF also features a greater volume of thermoplastic elastomer in the internal cavity to maintain feel across the larger face area. Schweigert said despite the stronger lofts, the initial launch and peak height are similar to the 0311.
Like all three PXG irons, the 0311XF will retail for $350 per club. A version with a special ion-plated, diamond-like carbon finish, known as Xtreme Dark, is available for an additional $150 per club.