The Loop
New Ping i200 iron uses 30 percent thinner face and elastomer insert to fuel forgiveness and feel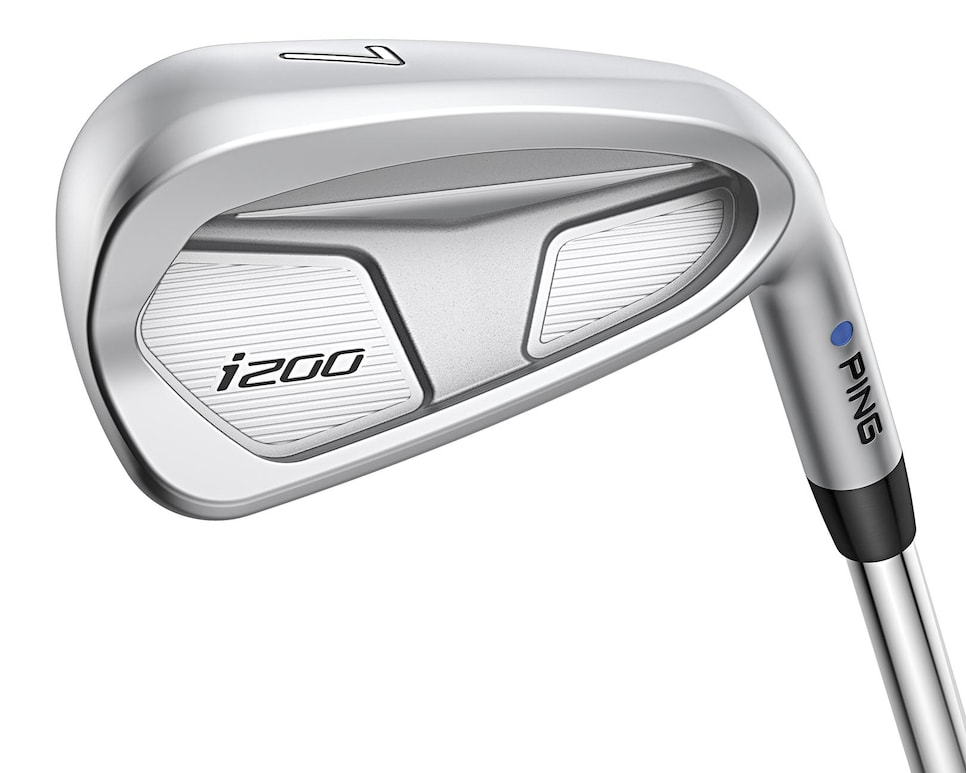 The new Ping i200 iron features a face that's 30 percent thinner than its most recent predecessor, but here's the thing: That thinner face isn't just about flexibility and distance, it's about forgiveness and feel.
Indeed, Ping was founded on the idea of forgiveness and the i200, which follows up on 2015's i-Series iron which itself followed up five successful generations of "i" irons including i20 and i25, is the company's latest entry in a series of irons with a shape favorable to better players but forgiveness even an average golfer could appreciate.
That improved performance on off-center hits starts with the weight saved by the thinner face aided further by a machined back cavity. That mass is repositioned in the hosel and toe to offer more stability.
In fact, the i200 may break new ground, says Marty Jertson, director of product development for Ping. Jertson said the club is designed with the same workability as the i-Series iron, which in one way is reflected by the moment of inertia around the hosel or the ease in rotating the face open or closed. Jertson said that similar workability, however, comes with a 7 percent boost in the clubhead's moment of inertia, or its stability on off-center hits.
"For us that was an enormous gain," Jertson explained. "For a frame of reference, it puts the i200 with the same inertia as the G15 iron and obviously in a much smaller package and much smaller sole width."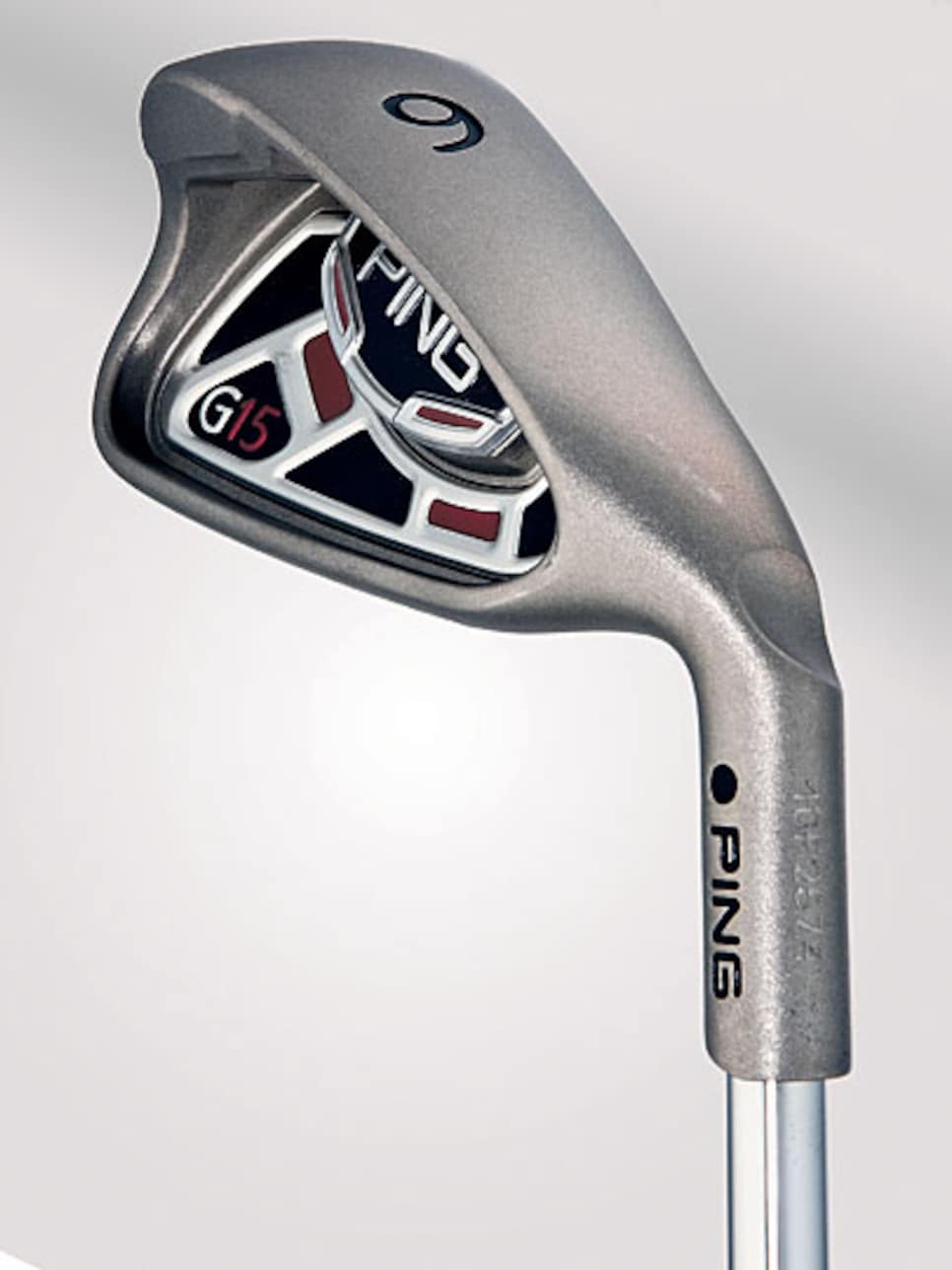 That a players iron could take on a nearly super game-improvement level off-center hit forgiveness is quite the bonus, but the i200 iron is still a players iron. That means feel is a paramount concern. While the i200's thin face helps in a lot of ways, it only works for this player because of the larger, taller and deeper elastomer insert—almost twice as much as was used in the i-Series—that fits snugly into the pocket cavity right against the face. The interaction between the elastomer insert—what Ping calls the "custom tuning port"—and the already soft 431 stainless steel covers an area three times the size found on the i-Series for more consistent feel on a greater range of impact locations.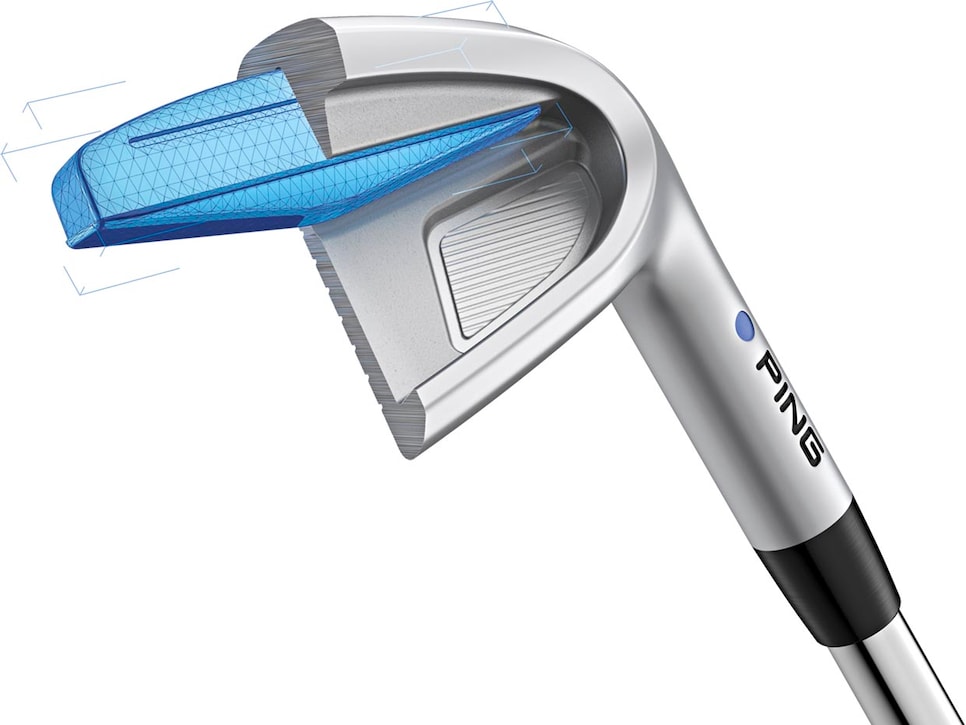 "We wanted kind of the feel and look inspired by a blade, but still a club that says that I've got some protection, some meat and some power behind it," Jertson said. "This is definitely an iron for us that has a lot of versatility to it."
Another key in that versatility that helps the i200 bridge the gap between the traditional players iron like the company's i-Blade and a more traditional game improvement iron like Ping's G can be found in the design of the sole. The slightly wider shape moves more cleanly through a variety of lie conditions and swing attack angles via a slightly higher, more contoured leading edge and an extra degree of bounce. The club's "hydropearl" finish also is designed to reduce friction, which further helps improve club-turf interaction and also leads to cleaner contact with the grooves at impact.
The i200 set, which is a degree stronger in loft than the i-Blade, features progressive shaping with slightly larger longer irons tapering to more compact shorter irons. Like with its other irons, Ping also is offering the i200 in a "power specs" option where the lofts are selectively stronger. Focused on players seeking more distance, this fitting option strengthens some lofts by half a degree (4-iron, pitching wedge, gap wedge), some by a degree (5- and 9-iron) and the middle of the set by 1.5 degrees (6- through 8-iron).
The i200 is available in 3-iron through pitching wedge and gap wedge ($125 per club in steel). The stock steel shaft is Ping's proprietary AWT 2.0, and there is also no upcharge for several custom shafts, including Project X, True Temper XP 95, Nippon N.S. Pro Modus3, KBS Tour and True Temper Dynamic Gold.