The Loop
New PGA Tour schedule has players changing coaches at unusual times
For this late in the season, there has been a lot of high profile player-coaching changes. Lee Westwood went to Sean Foley, Nick Watney to Todd Anderson and, most recently, Luke Donald to Chuck Cook. Since there is no more offseason, why not before the British Open (Westwood), the PGA Championship (Watney) or the FedEx Cup Playoffs (Donald)?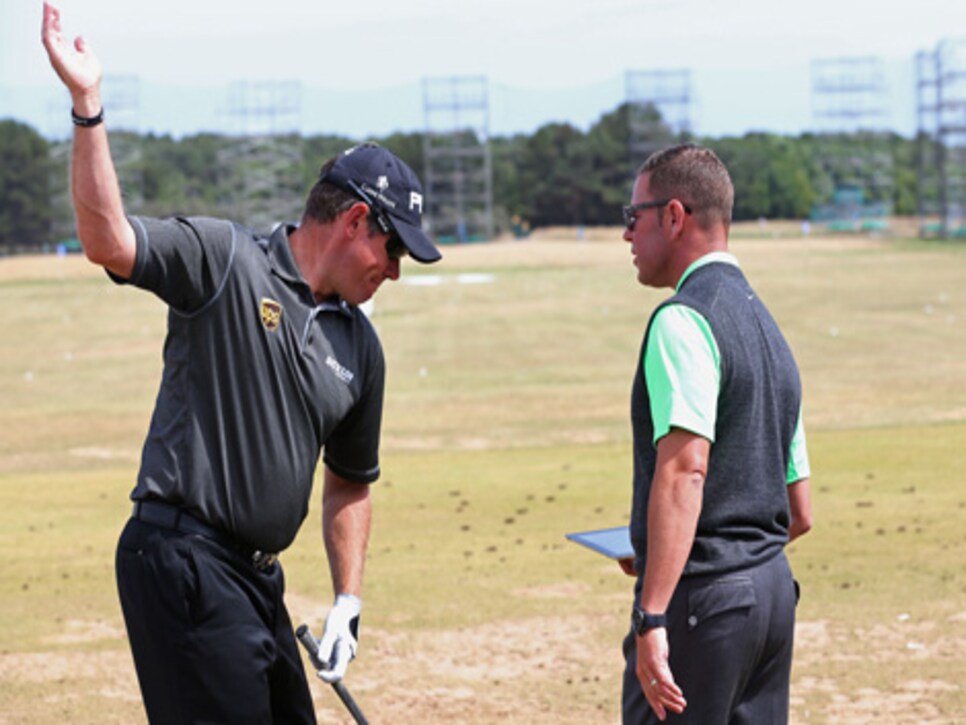 With the PGA Tour's new wraparound season and global players headed to Asia for the final quarter, there is no longer downtime to work with an instructor during the winter and come out strong in January for the West Coast or Middle East swings. Players would rather sacrifice results now for a payoff later.
"Used to say: 'We'll really focus on this in November,' " Foley said Sunday morning. "You can't do that anymore."
Players are looking for the type of impact Matt Kuchar gained from going to Chris O'Connell in 2006 for the one-plane swing, or in the case of Gary Woodland, some short-game counsel from the coach of the game's best short-game player. By going to Pat Goss on a cold rainy day in Chicago the week of this year's Masters, Woodland started learning the fundamentals of bunker play that paid off with a win at the Reno-Tahoe Open and a T-2 in the Barclays.
"It wasn't a rewrite," Goss said. "It was like writing it for the first time. When he came to me, his short game was terrible."
Goss has coached Donald since his freshman year at Northwestern and will continue to help him with his short game. What has changed is that Donald no longer uses Goss as his swing coach -- a switch Goss saw coming. He sensed that Luke had lost faith "when he started trying other things on his own in another direction."
It was the same sense Butch Harmon had with Tiger Woods when Tiger moved to Hank Haney in 2003. And it was the same sense Haney had by proactively resigning in 2010 before Woods made the move to Foley.
There are traces of the old movie "Bob & Carol & Ted & Alice" in this, with Foley evolving into the hot instructor everybody wants to be with. Before ending up with Chuck Cook, who coaches PGA champion Jason Dufner, Donald went to Foley first. Foley's book was full. He already coached Woods, U.S. Open champion Justin Rose, Hunter Mahan and Korean prodigy Seung-Yul Noh before adding Westwood officially at Muirfield. He didn't want to compromise relationships so he recommended Cook.
Cook, 68, worked a little bit with Donald at Oak Hill, but really dug in the following week at Luke's home in Chicago. "No one is adapting at a faster rate than Chuck," Foley said. "I thought for a couple of days who Luke would work well with, and Chuck was a perfect match."
Contacted in China, where he is opening golf schools, Cook explained that he's trying to get the hands out of Donald's swing, and to get him to use his body by swinging more around his body. "Modern stuff," he said. "Modern like Hogan." Or in this case, modern like Dufner.