The Loop
New Orleans Saints running back Alvin Kamara absolutely roasted some "rapper" on Twitter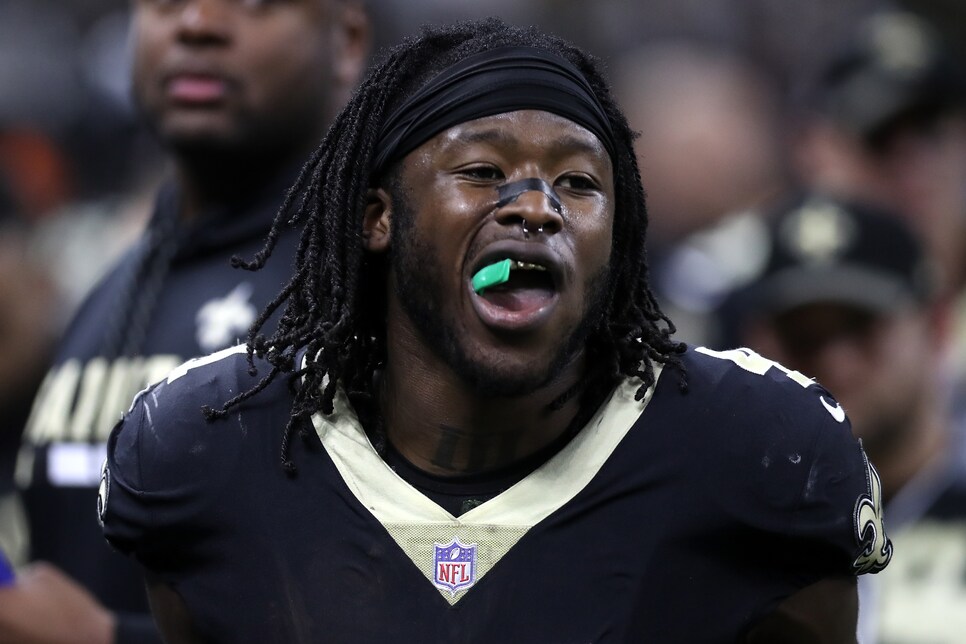 While New Orleans Saints running back Alvin Kamara might just miss out on the NFL's Rookie of the Year award, there's no question he was one of the league's breakout stars in 2017. Just ask anyone who claimed him off the waiver wire in fantasy football if you want to lose 10 minutes of your life you'll never get back.
Kamara was a big part of the reason the Saints went from seven wins to an NFC South Division-winning 11, amassing 14 total touchdowns, the most of any rookie, and over 1,500 yards from scrimmage. The former Tennessee Volunteer added an element to the Saints offense that Drew Brees hadn't had since the team lost Darren Sproles. With the help of an improved defense, New Orleans made it back to the playoffs for the first time since 2013. By now, we're all aware of what happened when they got there.
After beating the rival Carolina Panthers, the Saints came storming back from a 17-0 deficit in the Divisional matchup with the Minnesota Vikings, taking the lead 24-23 with just 25 seconds remaining. Like the entire New Orleans sideline, Kamara celebrated a bit too early, which involved consumption of airheads, something the Saints running back core has done all year after victories. Naturally this made Kamara & co. like foolish after the "Miracle in Minneapolis", and despite the fact that we are now four days removed from Stefon Diggs' touchdown, it's still on the minds of many, including this random rapper who randomly went after Kamara on Thursday:
Not sure if @YoungDG_ is a Vikings fan or he's just trolling for attention (one million percent the latter), but it ended up being a bad idea, because Kamara viciously fired back within minutes:
Ouch. Come at AK you best not miss/have a SoundCloud link that no one clicks on.