The Loop
New Orleans Pelicans fan participates in pre-game warmups before cops (finally) catch on
Everything about this clip is funny, from the stunned reaction of person filming ("What the hell?!") to the dude's shooting technique to his stretching routine: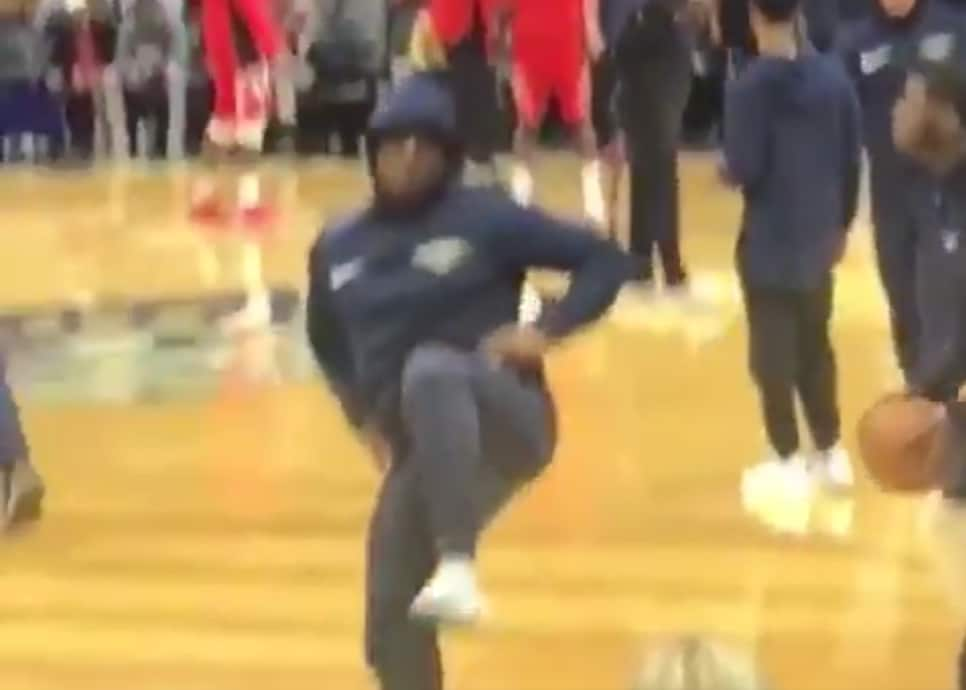 Of course, we also have a couple obvious questions:
Wearing full warmups and having court-side seats helps answer the first question, but the second will forever remain a mystery. Not that we mind. That was pretty darn entertaining.