Equipment
New Odyssey O-Works putters now feature black and red models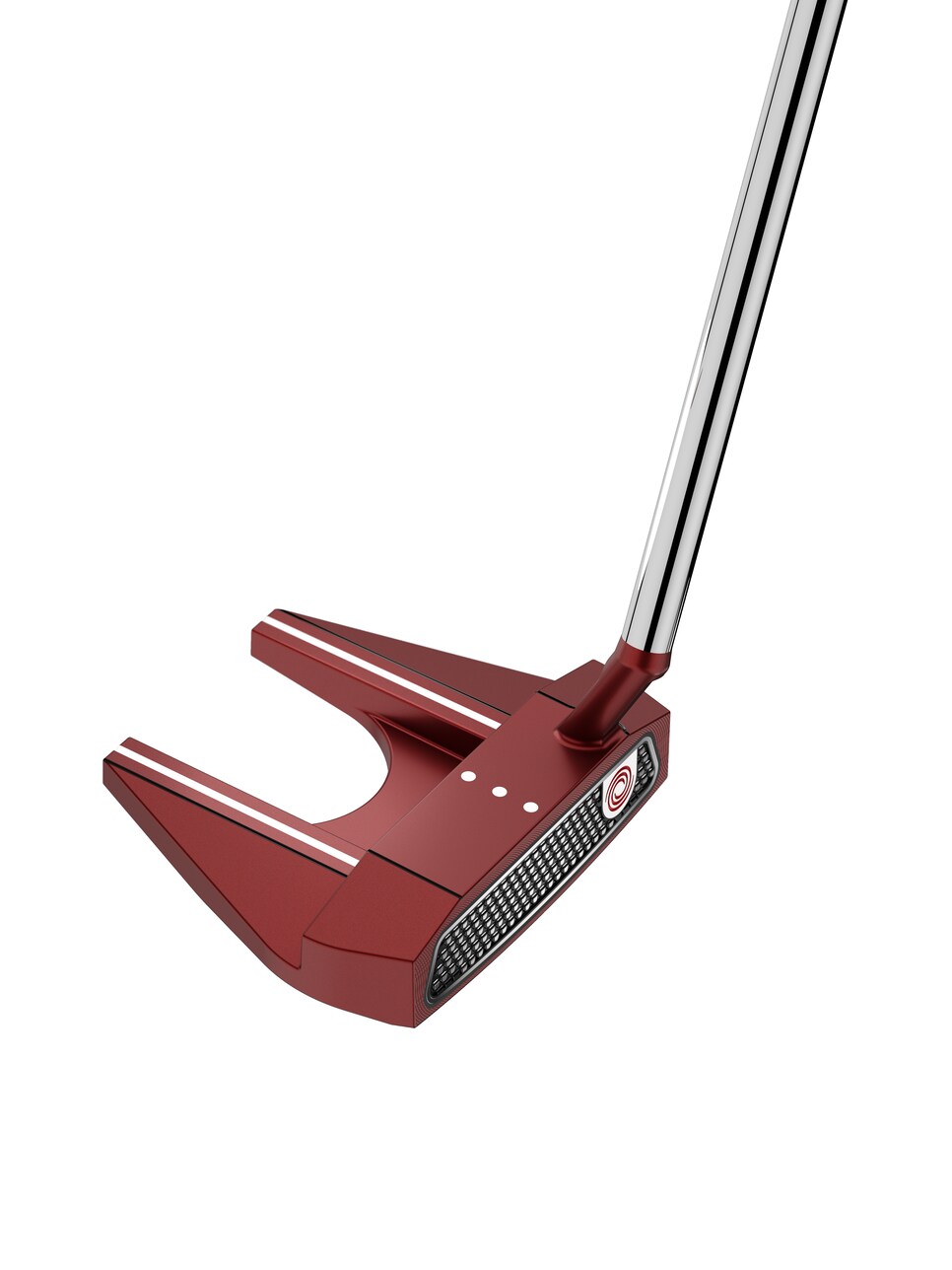 The Odyssey O-Works line, the top-selling putter series on the market, will add nine new versions to its collection, and each reflects the direct input of its tour staff.
In the wake of new putter technology that is stressing perimeter weighting, heavier designs and increased moment of inertia (MOI, or stability on off-center hits), that input is a combination of appearance and feel, said Odyssey chief designer Austie Rollinson. For starters, each of the nine new models features a solid color scheme, a change from the contrasting white-and-black "Versa" alignment pattern that have been part of Odyssey putter since 2013. The new models now include both primarily black and primarily red models, a color that's been popular on several models on tour and in the marketplace, most notably the TaylorMade Spider Tour that's been used by Jason Day, Jon Rahm and Stacy Lewis. Daniel Berger put a prototype version of Odyssey's red 2-Ball in play the week of the Travelers Championship, eventually losing to Jordan Spieth's dramatic bunker-shot hole-out in a playoff.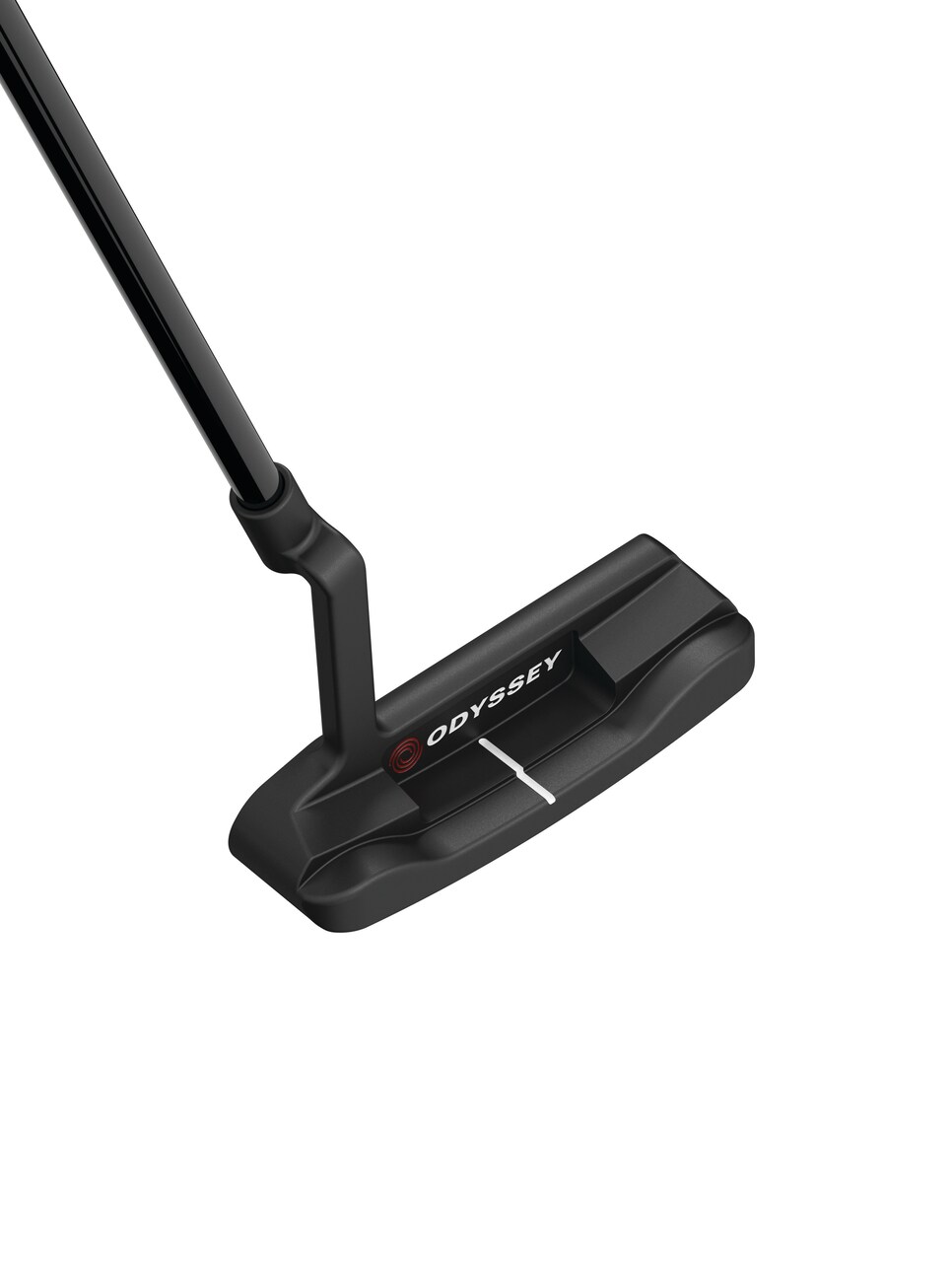 While the new all-black line includes Odsyssey's #1 model, a Ping Anser-like heel-toe weighted blade, there's also a deeper-flanged blade (#2W), a center-shafted blade with extended rear sole (#2M CS), a heel-shafted, heel-toe-weighted half-mallet (#3T), a plumbers-neck heel-shafted half-mallet (330M), as well as the popular 2-Ball and #7 shapes. The list of additions also features a new #7S shape, which features a slight slant-neck hosel. The slant neck changes the putter from a face-balanced orientation to one with 30-40 degrees of toe-hang.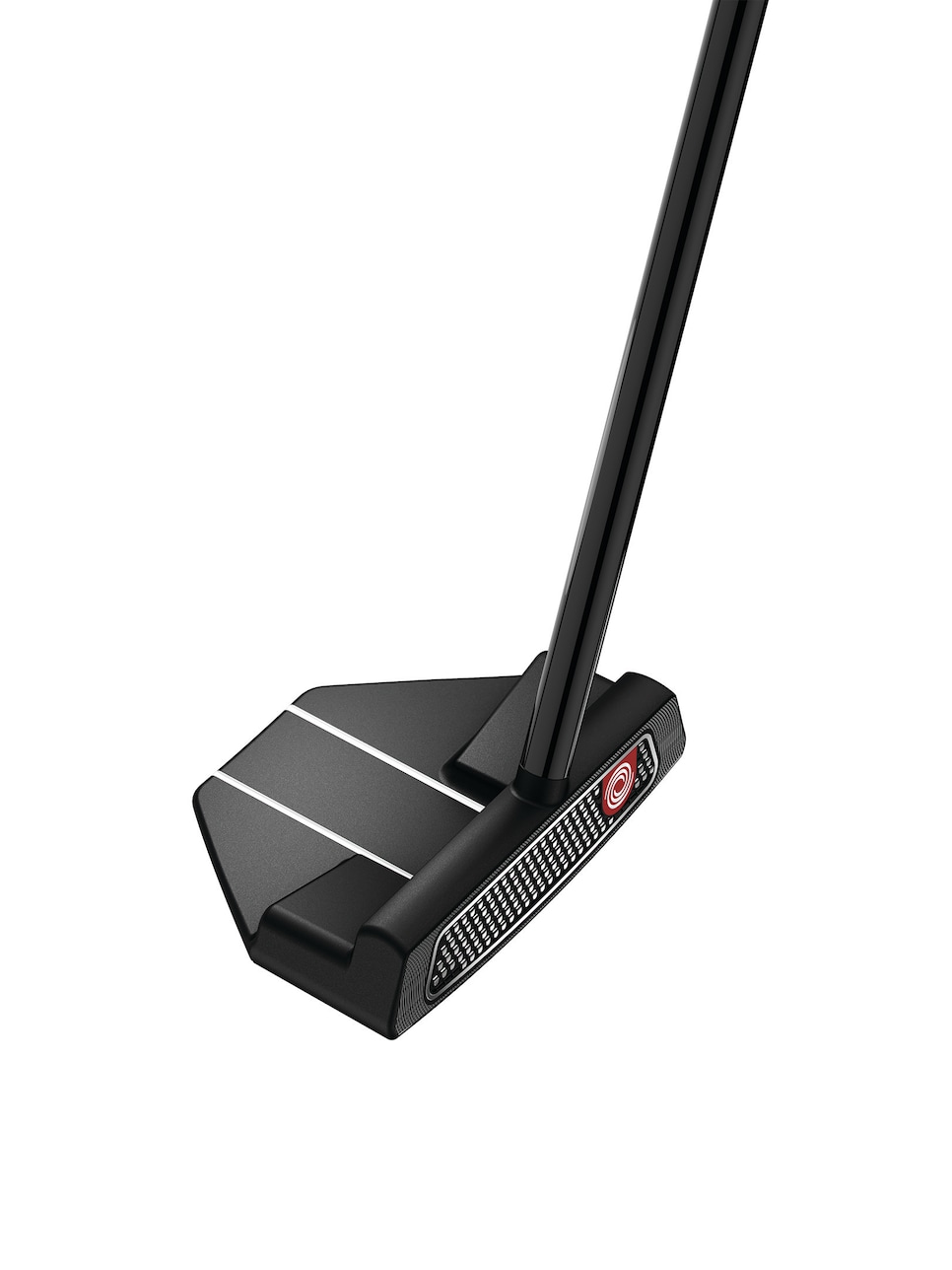 Three of the new Odyssey O-Works models will be offered in red: the popular 2-Ball and #7 shapes, as well as the new #7S. The new half-mallet and modified mallet shapes seem to reflect a transition on tour to larger blades, mid-mallets and mallets with non-traditional necks.
"One of my theories is that putters have been getting heavier and heavier and people have lost the feel," Rollinson said. "So getting it a little more heel-shafted gets you to feel where that face is a little more. I think it provides a little more touch to a heavier putter."
It may be part of a major shift in putters, said Sean Toulon, who has been part of successful putter launches in the past at TaylorMade, started his own putter company (Toulon Design) and is now a senior vice president at Callaway and general manager of Odyssey. He notes that at one point this year all 10 of the top 10 players in the world were using a mallet style or mallet-like putter.
"I think we've racked our brains for years on what's the next Ping Anser and every time you try to do a really cool blade, they just end up not looking right," he said. "So I think this idea of a next blade is really a smaller mallet, something where you can get some MOI, some forgiveness.
"It's technically these mallets behaving a little bit more like a blade would."
The Odyssey O-Works black and red models all feature the company's "microhinge" face insert. The insert combines a layer of the company's proven thermoplastic elastomer insert with a stainless steel layer featuring dozens of hinged protrusions designed to flex at impact to improve initial roll.
The nine all-black and all-red models of the Odyssey O-Works line will be in stores August 4 ($200 with Winn Pistol, $220 with Superstroke Mid Slim 2.0).