Equipment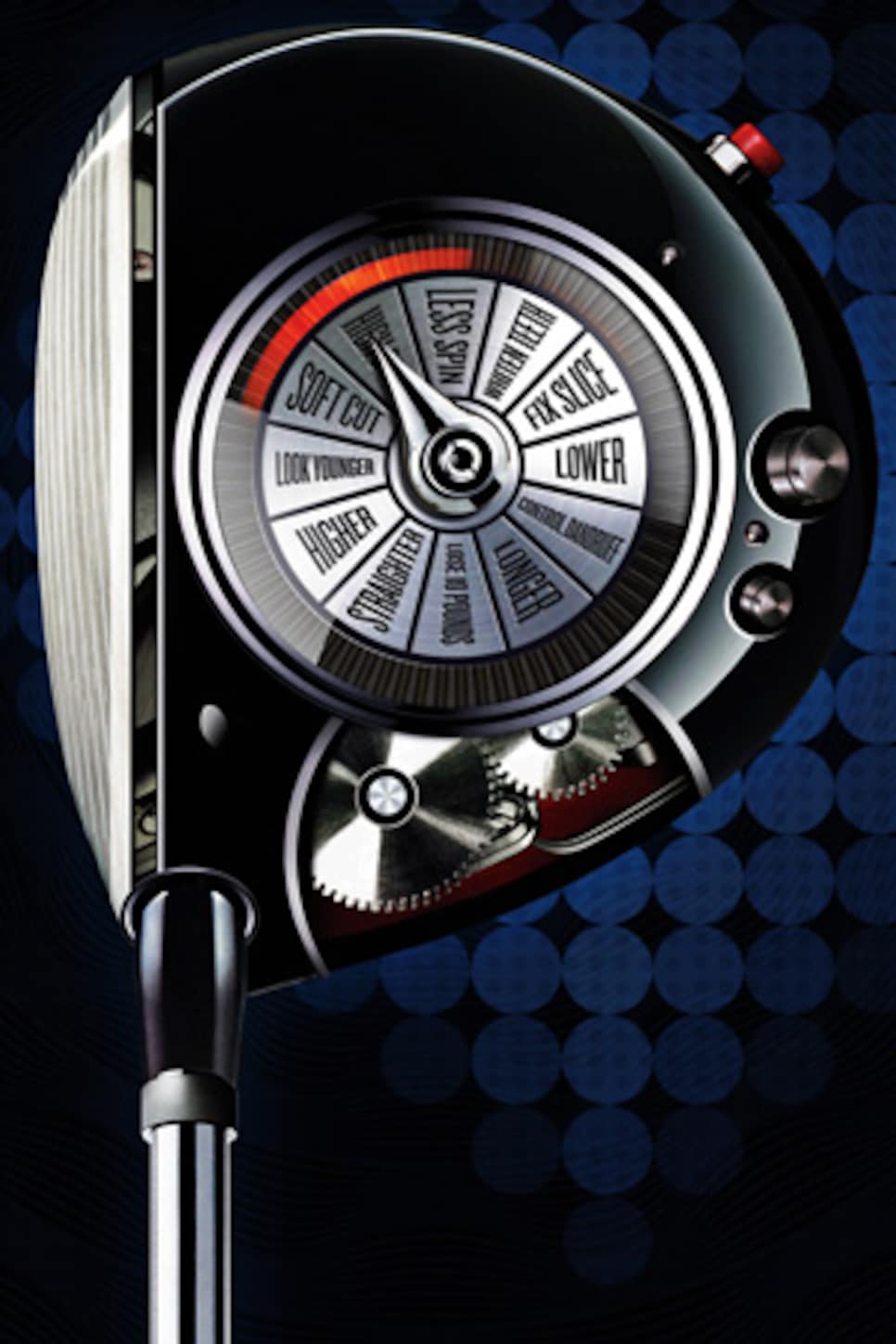 At least 15 adjustable drivers have been introduced in the past few months, but a lot of golfers don't know how to use them. "We see people buying these drivers and hitting them OK, but most aren't maximizing their performance," says Tom Olsavsky, TaylorMade's senior director of product creation for metalwoods. "With a few adjustments, golfers can improve their results in minutes."
Q: How do adjustable drivers change my ball flight?
A: It starts with an adjustable hosel: The club's loft, lie and face angle can change with each partial rotation of the shaft. Some hosels are designed to change the face angle, loft or lie independently. But most of the time a change in loft comes with a corresponding change in face angle. (Increasing the loft, for example, produces a more closed face.) Each adjustment affects launch angle, spin rate and direction to maximize distance and mitigate the effect of swing flaws. Some adjustable drivers offer as much as 4 degrees of loft change and come in one head rather than a head for each loft. Others let you tweak the look at address. In some clubheads, movable weights change the center of gravity. For example, more weight toward the heel combats a slice by increasing draw spin and making it easier for the head to close at impact.
Q: Why do I need a clubhead whose loft can be adjusted by 3 or 4 degrees?
A__:__First, it can correct the mistakes of your ego. A Golf Digest study of better golfers (0-12 handicaps) found that 70 percent were using the wrong loft. (Most golfers need more loft.) Second, golfers are inconsistent. Research by Cobra found that a golfer's launch angle varies as much as 1.5 degrees round to round, and in a recent robot test by Golf Laboratories Inc., missing the correct loft on your driver by 1.5 degrees can cost the average player 18 yards of distance.
Q: Aren't these clubs a quick fix for a bad swing?
__A:__Yes, but look at it another way: An adjustable driver can change with the player, instead of the player having to buy a new driver. "With an adjustable club, we can see what changed in their swing and adjust it to get them through this transition period," says Brandon Collier of Pure Performance Golf Labs, a Golf Digest 100 Best Clubfitter. "And if the normal swing returns, we can adjust the club back to its original setting."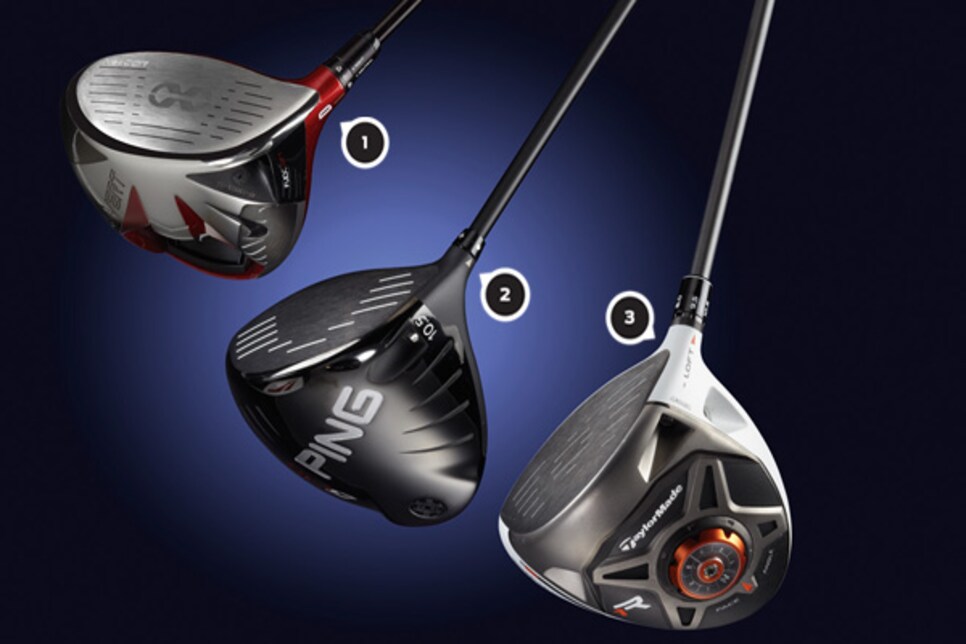 The Covert comes with one head and features 15 adjustable-loft settings. The dual-axis hosel allows for loft adjustments between 8.5 and 12.5 degrees, and there are three independent face-angle settings for each loft. In addition, the cavity in the sole is designed to improve perimeter weighting. __$300 __
The small adjustable hosel can alter the loft of each head (8.5, 9.5, 10.5, 12) by half a degree up or down to optimize your launch conditions. The head's deep profile and thin crown help position the center of gravity (CG) low and toward the back for the highest off-center-hit stability of any Ping driver.__ $385__
The single clubhead design accommodates 12 lie, face-angle and loft settings between 8 and 12 degrees. There are two movable weights in the heel and toe and a seven-way soleplate that alters the face-angle appearance at address. There are a total of 168 unique settings at address. $400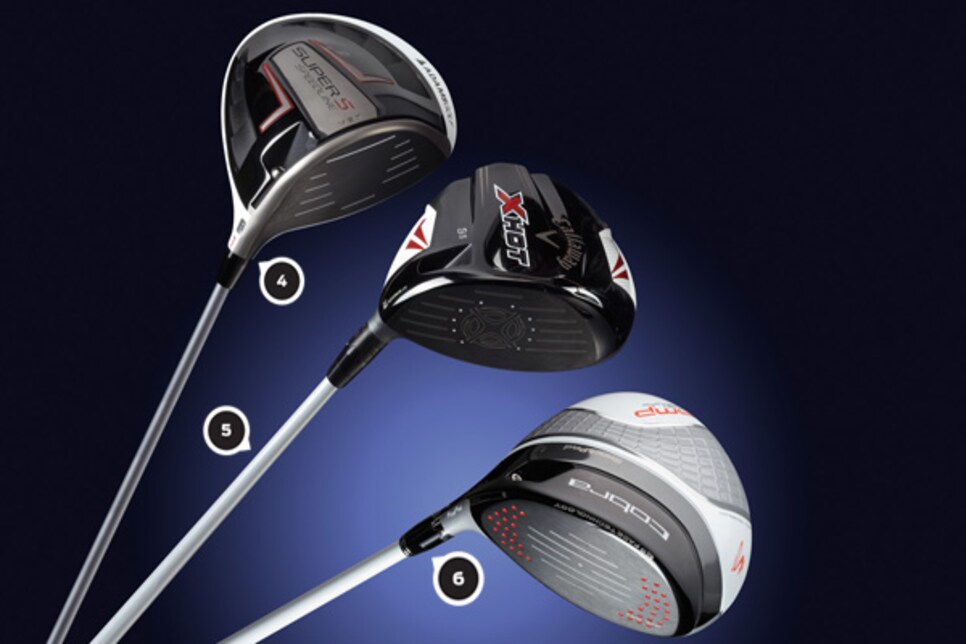 The lofts within this single head design range from 9.5 to 11.5 degrees, with face angles open on the lower lofts and closed on the higher lofts. A thin slot in the sole that runs from heel to toe enhances the flexibility of the lower section. A reduced rear skirt helps lower the CG. $300
Each clubhead (four lofts: 9.5, 10.5, 11.5, 13HT) is adjustable to three face angles. The longer shaft (46 inches) and lighter overall weight (303 grams) is intended to help you swing the club faster. The draw bias and bulge radius change with each loft. $300
Golfers can choose among four colors (orange, red, blue and silver) for the clubhead, and each head adjusts to six loft and lie-angle settings across three degrees: 8.5, 9.5, 9.5 Draw, 10.5, 10.5 Draw and 11.5. The sole is designed with a reduced area of ground contact to allow for a more square appearance at address regardless of the setting. $300