Nice Try
New Jersey man poses as fake Tom Brady in Super Bowl ring fraud, goes directly to jail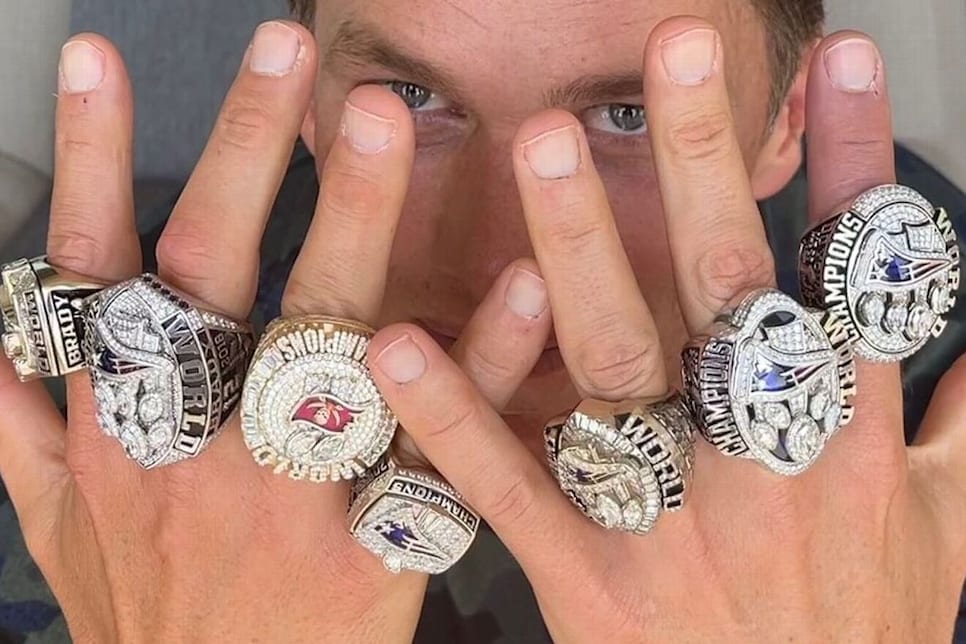 Photo from Tom Brady's Instagram
Once a year—for what felt like decades—Tom Brady and the Patriots would come to New Jersey and beat the brakes off of the New York Jets. It was an annual fall tradition like running into your former high school friends around Thanksgiving and making awkward small talk.
Scott V. Spina Jr. was one of many New Jerseyans that had enough, except he decided to take matters into his own hands and make some money off of the multi-million-dollar superstar quarterback.
Posing as the then-New England QB, Spina Jr. bought and sold Super Bowl rings engraved with Tom Brady's last name. He used a phony check in order to buy one of the rings off of a former Pats player as well.
Was this aforementioned player Rob Gronkowski? We'll never know. But probably yes.
After falsely buying the first ring, Spina Jr. received information about how he could buy replica Super Bowl rings for family and friends, eventually trying to sell those as fake "gifts for the baby of quarterback Tom Brady."
One of those rings was sold to an auction house for $100,000, which eventually went for $337,219 at auction.
The swindler was caught and eventually pleaded guilty to one count of mail fraud, three counts of wire fraud and one count of aggravated identity theft for posing as the former Pats player, adding up to three years of prison time.
It's an Ocean's 11-esque heist gone horribly wrong and yet another instance of Tom Brady besting someone from the tri-state area.