Equipment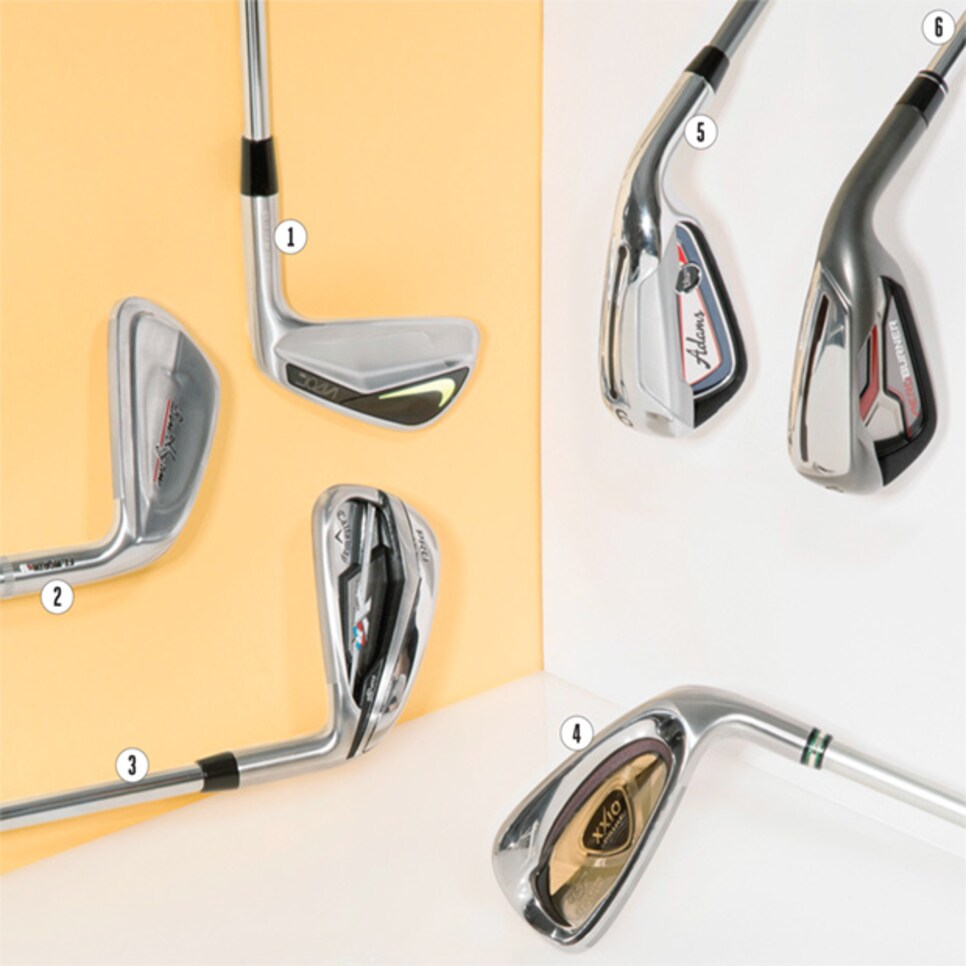 Iron design makes its home at the corner of distance and direction. Some irons help you hit the ball higher and farther. Others help you shape it. Irons with large faces, deep cavities and wide soles are clearly meant for distance. These clubs have thin faces that flex like a driver's and produce more yards, more forgiveness on mis-hits and a higher ball flight. But some players aren't concerned as much with mistakes as they are with enhancing their skills. They prefer to control the club and their ball flight using compact iron shapes with narrow soles. The first three irons here offer workability, and the others emphasize power. The iron you try should provide what matters most to you.
One way to make a forged blade more forgiving is to redesign the back (shift weight toward the toe) so that the sweet spot is more in line with the center of the face.
2. BEN HOGAN FT. WORTH 15
Want distance control? These forged irons come in 28 lofts (20 to 47 degrees). That makes it easier to find the "6-iron" for you, whether it's 28, 29, 30, 31 or 32 degrees.
Compact irons can feature flexible faces, too. Borrowing an idea from the company's metalwoods, the face wraps around the topline and sole to make off-center strikes fly farther.
A thin face is great, but why not use titanium to get more distance? Also, why not make it more flexible lower on the face where we hit it most of the time? Done and done.
By now, we know a slot can help the face to flex more, especially on hits low on the face. But these irons also give your shots an extra boost upward with the ultralight, thinner-tip shaft.
Stronger lofts help shots fly with more speed, but the ball also needs to maintain trajectory for real distance. This sole slot acts like a hinge, increasing your launch angle.